When you work construction on a full-time basis or as a contractor or subcontractor, the right equipment on the job matters. Having the best hammers is one of those necessities. With the best hammer brand by your side, you're ready to tackle any job. Given hammers come in different shapes, sizes, and materials, take the time to shop for the right ones that'll be most useful on the job. Before we look at the top-rated hammers, find out what qualities to look for in the best hammers.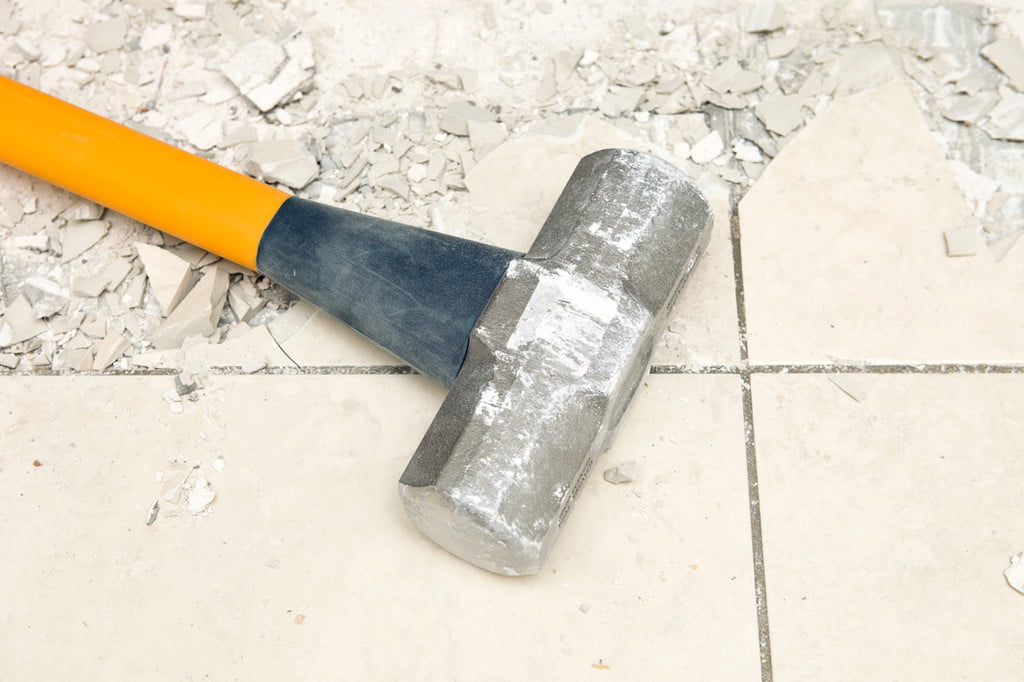 Top quality to look for in a hammer
When you're selecting the right hammer brand, you need to consider the most important quality, which is the type of handle. For example, using a hammer with a steel handle versus one with a wood handle provides you with more durability. Steel-handled hammers are the strongest hammers.
However, when you want to use a wooden hammer to avoid vibration; this is a good choice, too. You can also replace wood hammer handles more easily should they be damaged, and you don't want to replace the tools entirely.
The quality of a fiberglass hammer is important if you're working on electrical projects. Such hammers are not conductive, and as a result, you have a lightweight hammer that helps prevent shock.
1. Stanley FATMAX rip claw hammer
If you're hammering nails, bolts, nuts, or screws into a surface or extracting them, the Stanley 20 oz FATMAX Rip Claw Hammer is a top choice. This hammer gives off minimal vibration and shock when using it, as it features AntiVibe technology. Thus, it allows your hands little or no impact when hammering. The striking accuracy is high, and you have a tool that's easy to grip with a slip-resistant handle and it gives you a high degree of durability.
2. Estwing rip claw hammer
When the focus is on removing nails from surfaces, the Estwing 16 oz Rip Claw Hammer is a good choice. This tool features a flat head made of steel, which makes it one of the strongest hammers. It also keeps your hands and wrists from absorbing a lot of shock when using it with its molded shock-reduction grip. And a firm handle grip means there's less chance of dropping it when in use.
3. Tekton ball peen hammer
For projects involving metalworking, the right ball peen hammer is key. Give the Tekton Jacketed Fiberglas Ball Peen Hammer a go. These hammers start with 8-ounce models and increase in size, including the 48-ounce model. Such a hammer has both a round and flat head. When using this hammer, you can install and round off rivets in place and pound chisels. You can also put this hammer, made of lightweight fiberglass, to work in getting dents out of metal objects. Its rubber grip helps prevent slippage.
4. Vaughn smooth framing hammer
For a framing project, go with the Vaughan 999 20 oz Smooth Framing Hammer. This hammer gives you the ability to grip nail heads and avoid nails flying around. Framing work projects to use this tool can involve ceilings and roofs, installing floors, and work on exterior walls. You have the option of a smooth or milled face on the hammer. Given the hammer's design, it's the ideal choice when needing to hammer in areas that can be hard to reach.
5. Dewalt one-piece steel hammer
When the focus is on hammering away on vinyl siding, the best option is the Dewalt 16 oz Dwht51048 Steel Hammer. Going with this two-faced tool allows you to both hammer and remove nails from the siding. Made of steel, this hammer is proven durable and allows for one-handed nail placement, so you can maneuver a nail into place with one hand and strike the object with the other. Vinyl siding can cause vibrations when hammering in and around. As such, this hammer lowers that issue and makes it easier on your hand and wrist.
6. Craftsman sledgehammer
If the time comes to work on breaking up small amounts of concrete of only a few inches at a time, turn to a smaller sledgehammer from Craftsman. Such a hammer works best when the concrete slab is 3 inches thick or smaller in size. Don't assume a sledgehammer can't do the job and you need a jackhammer to get into concrete. The Craftsman CMHT56019 10 lb Sledgehammer lets you hit with precision so you're not wasting time and energy. This Craftsman tool also has a handle made of shatterproof fiberglass, which helps make the tool more durable than one made of wood.
Editors' Recommendations