For any homeowner, landscaping is an integral part of the exterior of the home. Landscaping can add a great deal of curb appeal and style to any home. Not to mention, beautiful landscaping can also add to the property values of your street and your neighborhood.
Landscaping can be expensive for high-end complete yard overhauls and hiring a company to do the work costs even more. Many people prefer to revamp their yards and landscape themselves for budget reasons. However, occasionally, some landscaping materials can still be costly, even for the most avid DIY person. If your budget is a factor in your landscaping revamp, this guide should help you cultivate six landscaping ideas that can save you money.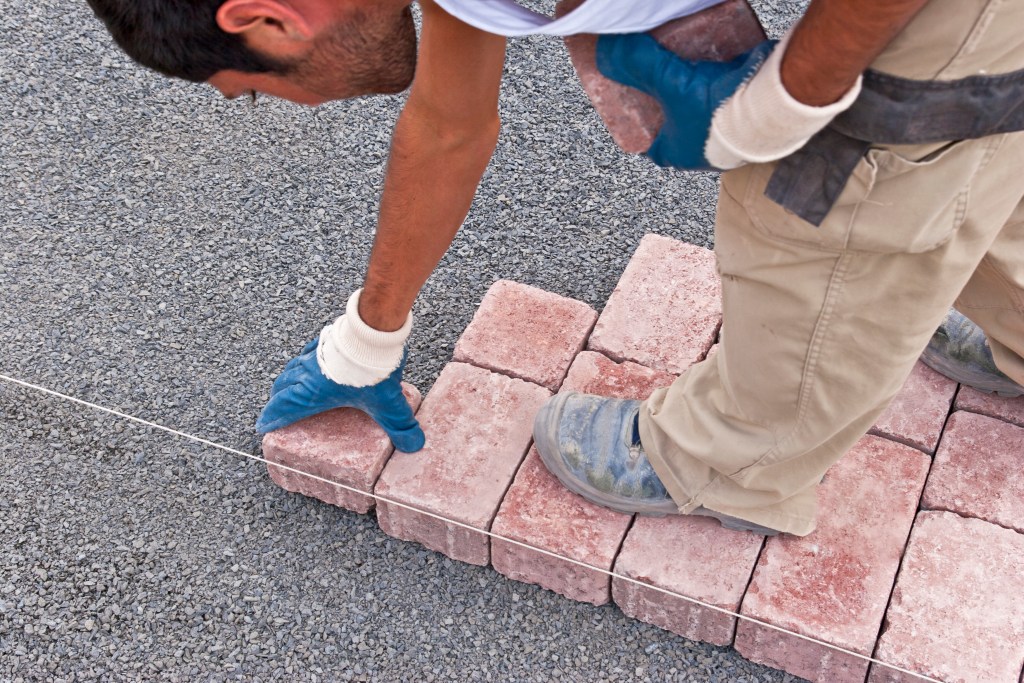 Plan your landscaping design and layout
Planning your design and layout doesn't require much manual labor upfront, and it can ultimately save you time and money in the long run. If you want to change up your current landscaping or add to it, drawing out the design ahead of time helps when you're purchasing materials.
Research what plants will work best for specific areas of your yard. For example, learning the difference between shaded areas plants and sun-favoring plants helps ensure a long-lasting landscape for your home. Having a design and layout and your landscaping ideas on hand can also help budget the landscaping project, without breaking the bank.
1. Use existing plants in new ways
Unless you have to add landscaping where there previously was no landscaping at all, optimize what existing plants you currently have if possible. For example, if you have an azalea bush in an area that doesn't get as much sun or isn't as viewable as you would like, relocate it to another area of your yard.
You can gently dig up and move the bush to suit the landscaping layout you want to achieve. Research the existing plant needs to ensure good sustainability and life of the plant in its new location. Reusing existing plants in new ways can save money in the long term when you're landscaping on a budget.
2. Choose inexpensive pavers to section areas
Pavers are more costly materials that homeowners like to use for yard projects. While it may be tempting to use interlocking rock pavers for your landscaping project or slate rock to create a new pathway in the yard, the cost can elevate from hundreds to thousands of dollars in pavers alone. If pavers are a must-have to add to your yard, opt for inexpensive varieties like minimalistic bricks or concrete pavers.
While simpler looking than the more advanced designed varieties, brick and concrete blocks can still create a beautiful sectioned-off area for trees and plants to use as a simplistic path, plant section, or walkway in your yard.
3. Save money by using mulch instead of rock
The cost of rock pebbles in landscaping can be expensive. This higher cost is because most rock pebbles require bulk purchasing or buying by the truckload for landscaping purposes. The required way to purchase rock can cost hundreds of dollars versus alternative options to fill planter areas of the landscaping design.
Another material to use for your landscaping redo is mulch. This material is an alternative landscaping choice to use in order to bring your landscaping ideas to life in the most natural way. Mulch typically costs a fraction of the price of rock and gives a more natural look and feel to your landscaping while being budget friendly.
4. Plant perennials to return year after year
It's no secret that perennials, when planted correctly, come back each spring. If a low budget is part of the goals for your landscaping ideas, perennials are a cost-effective choice in the long run. While annuals are a great addition to any landscaping layout, they only last for one season or year, depending on the climate and weather of your area.
Planting trees, flowering plants, bushes, and shrubs perennially saves cost by only purchasing the plants once. For example, if you fill the area around your porch with small dwarf bushes in your initial landscaping project, they can grow and last for years, if not decades.
5. Plant annuals in planters
If you wish to use annuals, invest in reusable planters for your yearly annuals. Planting annuals in concrete or hard plastic planters enhances your landscape and your porch or patio area. You can use most planters for several years, which helps you save money.
Additionally, since annuals don't come back every year like perennials, using them in reusable planters allows you to change your landscaping every spring without breaking the bank.
Concluding remarks on ways to revamp your landscaping
Investing in a landscaping revamp of your property can freshen up the look of your home while also increasing your property value. Whether you're creating new landscaping or completely redoing your yard, you can still do it on a budget.
Choosing cost-effective landscaping materials, such as mulch and perennials helps the landscape have a natural appearance without breaking the bank. Use these landscaping ideas to save you money and you'll create captivating curb appeal to complement your home.
Editors' Recommendations