Having the right clothes is just as important as having the right tools when it comes to construction work. You want comfortable clothes that don't hinder your range of motion and help protect you from potential workplace hazards. We all know that clothing is no substitution for construction PPE. Yet, some construction work clothes are made with OSHA safety standards in mind and can help comply.
One thing that really grinds anyone's gears is construction work clothes that aren't made to last. There's nothing more frustrating than the inseam tearing on a pair of pants you've had for only a few months. Really great construction worker clothes last at least a few years. Depending on your job, you might wear them out sooner, or you might get 10 years of use. There's no guarantee how long a set of clothes will last, but if you go with one of these brands, you should get a good two to three years of use out of them. Not only that, you'll be comfortable and look great.
Occunomix
Occunomix was formed with two things in mind; the construction worker and their safety. Occunomix helps construction workers comply with OSHA and ANSI/ISEA regulations by making its lines a hybrid of clothing and PPE. The company has everything from insulated bomber jackets to moisture-wicking bandanas.
Carhartt
There is perhaps no other brand more synonymous with quality worker wear other than Carhartt. Formed in Dearborn, Michigan in 1889, it's also the oldest workwear brand around. In recent years, Carhartt has shifted gears and has become somewhat of a fashion brand. So you can wear your clothes straight from the work site out to dinner with no one judging you. The only thing is, it's reflected in the price. Nonetheless, the quality and versatility of Carhartt clothing still remain.
Dickies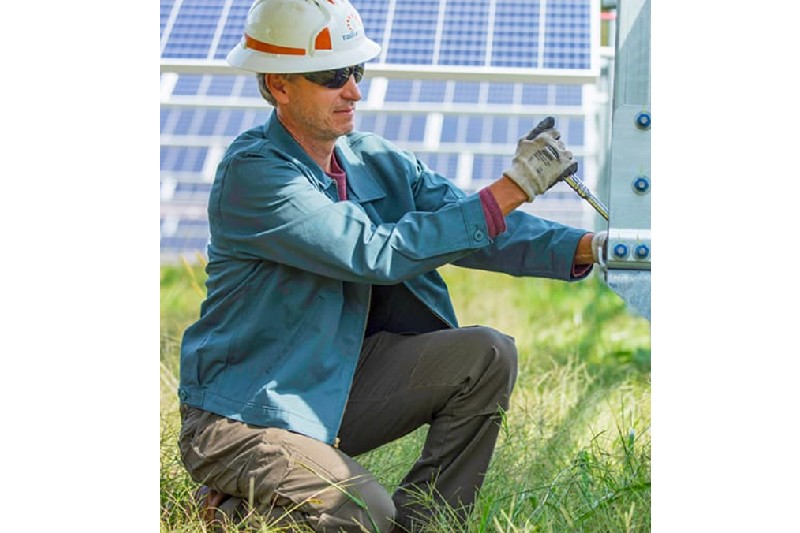 Dickies came to the scene a few decades after Carhartt and continues to be one of Carhartt's biggest competitors in the work clothing industry. Like Carhartt, Dickies has branched out, offering more than just clothes for the work site. Also, like Carhartt, it's designed its work apparel line to be functional and fashionable. The two brands offer excellent quality, but Dickies won't put as big of a dent in your wallet as its counterpart.
Caterpillar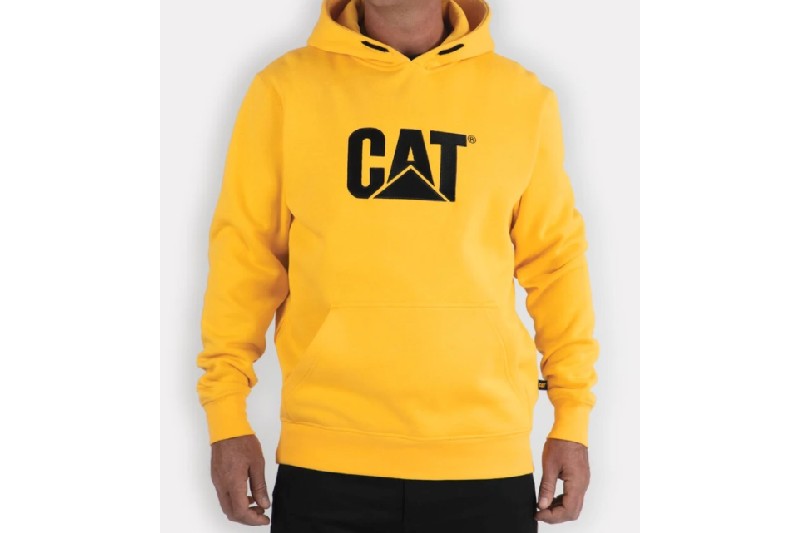 The company, perhaps best known for its bulldozers and other heavy machinery, also makes a great line of clothes that you can wear while you're operating its tractors. Better known as CAT, the brand Caterpillar offers rugged and affordable clothing and accessories that help you get the job done while keeping you safe.
Timberland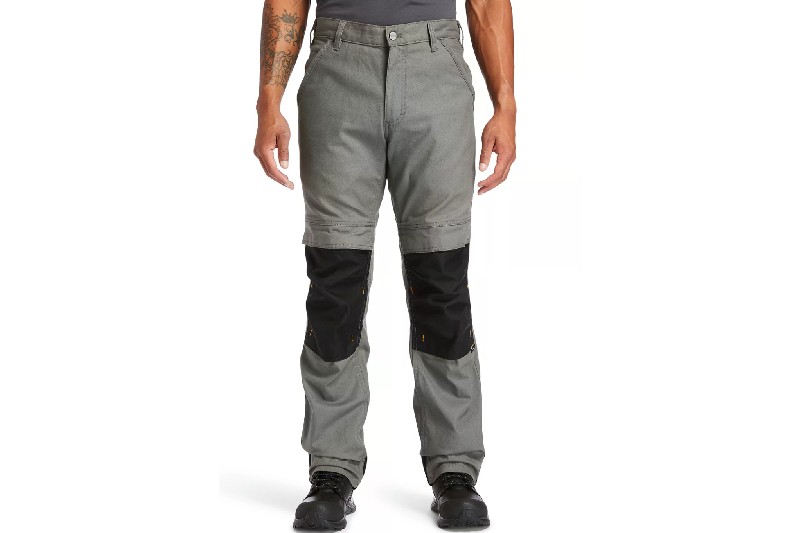 Timberland is a brand known for its great work boots. However, it also has a line of thoughtfully designed workwear. Timberland's PRO line of apparel, built to last, has many nice features designed right into the clothes, such as these bender knee pad work pants.
Ariat
Ariat workwear is "extreme gear for extreme environments." The Ariat Work line is designed to keep you cool in extreme heat, especially if flames are causing that heat. Ariat's line of flame-resistant clothing is a top construction clothing pick for welders, electricians, and anyone else who sees sparks on the regular.
Wrangler
Initially designed for Western wear, Wrangler has branched out and become a top pick for clothing among construction workers. Wrangler is an excellent option if you're looking for affordable, comfortable, durable, and even flame-resistant clothing for your next project.
Eleven Workwear
Like Occunomix, Eleven Workwear combines PPE features with highly durable and functional clothes. The twist is, Eleven Workwear throws some high-tech fabric into the mix. Its Aerochill line of shirts uses patented triple-action technology that features ceramic particles within the fibers to provide protection and cooling.
FXD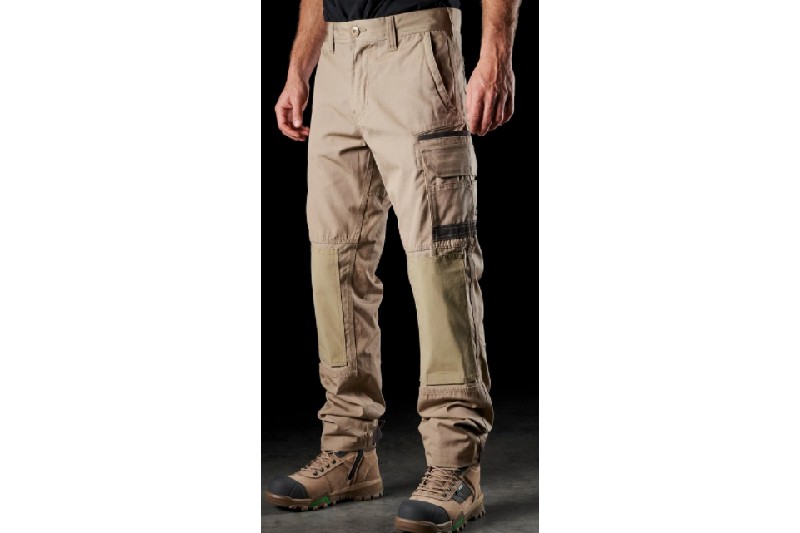 FXD stands for Function by Design, and the line of work clothes lives up to the name. FXD pants, shorts, and shirts all have a reinforced triple-stitch design and enough pockets to haul a quarter of your toolbox. Also, if you want to look really cool on the work site, go with FXD.
Before you buy
Before you invest in a new construction work clothes wardrobe, consider not only your requirements but also your employer's requirements. It could be worth a few extra bucks to buy some work clothes that have PPE already incorporated into them — not only for safety but for convenience as well.
All of the above brands provide workwear that's durable and comfortable. However, if you're looking for some workwear that's also stylish, Carhartt, Timberland, and FXD are all excellent options.
Editors' Recommendations