In the construction industry, a general contractor is one of the most critical construction team members. A general contractor is a person who oversees the essential details of the project and acts as the manager on that project. Whether it's running residential or large commercial construction projects, each project requires a general contractor to ensure it runs accordingly.
General contracting is a field that can require prior experience to branch into this career. To become a general contractor, you need to have some previous knowledge and experience in the construction industry. If you aspire to this profession, then this is the guide for you. Let's explore some steps on how to become a general contractor.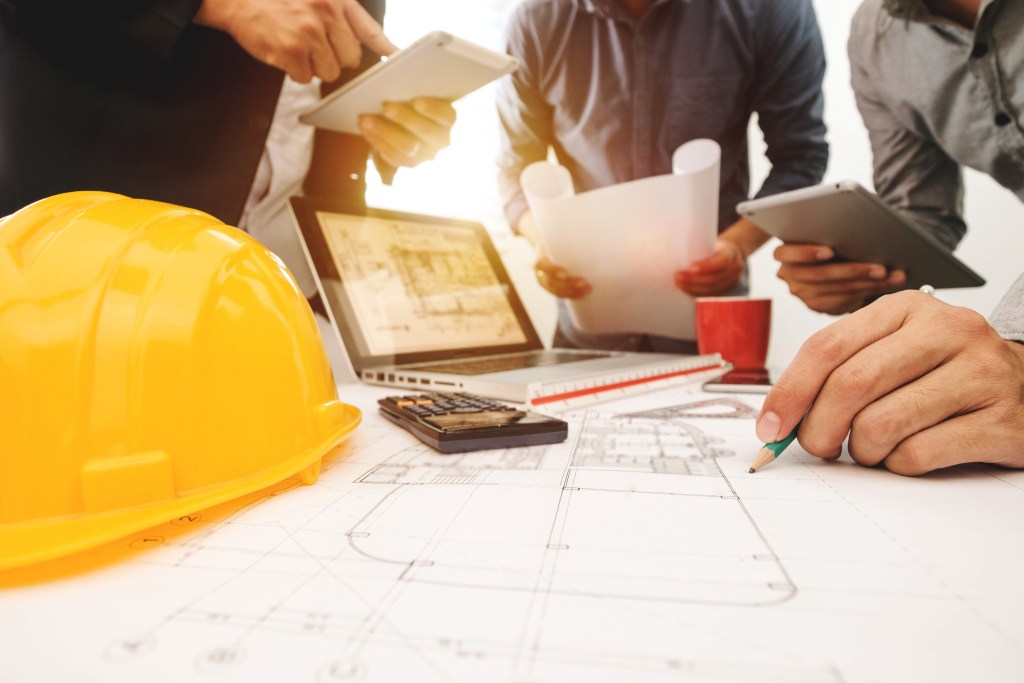 Build your skills and experience
General contracting is an occupation that expects some expertise. Whether your experience comes from your schooling, internships, apprenticeships, or on-the-job knowledge in the trade, some field expertise is necessary. On average, those individuals who move into a contractor role do so after acquiring a great deal of professional experience within the construction industry.
If you have less experience in the field, search for an apprenticeship to get started in the profession. Apprenticeships can last between three to five years, while also allowing you to gain on-the-job knowledge and training that you need to become a general contractor. Additionally, many education programs allow you to learn through classroom instruction and experience moving into contracting.
Research education and exam requirements
For those with little to no experience in the discipline, apprenticeships are a great way to get started in general contracting. They combine education and on-the-job training available for these positions. However, to set yourself up for more significant advancement, it's ideal to get an education in construction management.
Since general contractors manage most aspects of a construction project, there's much more to learn than the projects' trade and building side. A contractor needs skills, knowledge, and experience in more than the profession. Degree programs in construction management enable you to acquire additional necessary skills in different fields, such as business management and structural engineering. More advanced degree programs like a bachelor's degree in construction management teach the entire process of a project from start to finish.
While not always required, additional certifications can establish you more successfully as a general contractor. If you want to increase your job opportunities, there are three principal certifications you can look into obtaining:
Certified Construction Manager – Awarded by the Construction Management Association of America

Associate Constructor – Granted by the American Institute of Constructors

Certified Professional Constructor – Presented by the American Institute of Constructors
Each certification has different requirements. These certifications, while voluntary, can increase your potential for more significant career opportunities within general contracting. For example, the CCM requires at least 48 months of experience as a construction manager. However, the AC and CPC require less to get certified as a contractor and fit entry-level positions.
Secure proper licensing in your state
Each state has different specifications for a contractor's license. Numerous states require a licensed contractor at the project site before they'll approve it to begin. To follow specific guidelines, you'll need to research the necessary requirements to secure a contractor's license in your state. It's important to note many states require contractors to take and pass an exam before issuing a license.
Keep in mind that taking the necessary contractor licensing exams involves paying a fee every time you take a test. Furthermore, most licenses require a yearly fee to keep the license active within that state. Any license you want to acquire may depend on the type of construction work you want to perform. For instance, you shouldn't need a license specific to public utilities if you're focusing on residential construction projects versus commercial.
Take the proper steps to become a general contractor
Pursuing a general contractor career can excel your vocation to new levels. To become a general contractor, it's important you do proper research into the required education and certifications. Career path opportunities for contractors can be abundant as long as you have the proper general contractor schooling, degree, or certification to add to your experience.
You can go into business for yourself or work for a construction management firm as a general contractor. Career demand in this profession continues to grow, which means opportunities can be limitless.
Editors' Recommendations