Keeping a freshly scented bathroom is a challenge for many homes and offices. Sometimes, the solution can be as easy as the right trash can. They help keep the environment crisp and clean, to keep things pleasant in a frequently used space. When spaces are small, odors can build up more easily. Even trash that is minimal and mostly smell-free can start to smell and feel unsanitary quicker than you may think. A bathroom trash can with a lid is perfect for all smaller businesses to stay fresh while your co-workers or clients use the restroom throughout the day.
Trash cans that are designed for small spaces can hold more garbage than you may think while delivering the best odor control. The items on our list feature efficient lids and convenient pedal steps, so you can keep your restroom looking modern and fresh. Let's take a look at the best options out there.
PENGKE Slim Plastic Trash Can
Best Overall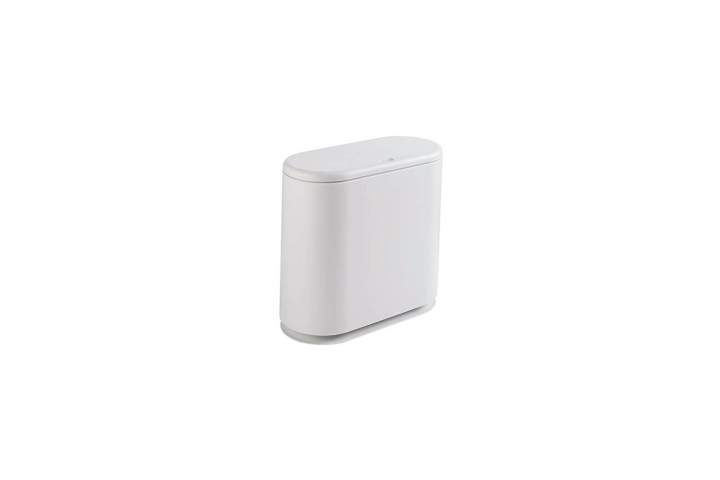 Is it possible for a rubbish bin to look classy? With this trash can from PENGKE, it definitely is. The minimalist design will make you mistake the plastic trashcan for decor as it efficiently covers the trash bag within. Not only is it aesthetic, but the trashcan is also satisfyingly functional. With just a press of the lid, the wastebasket opens up to welcome your litter in. Only, make sure you clean the bin before it reaches its capacity of 9 liters.
simplehuman 1.6 Gallon Step Trash Can
Best Value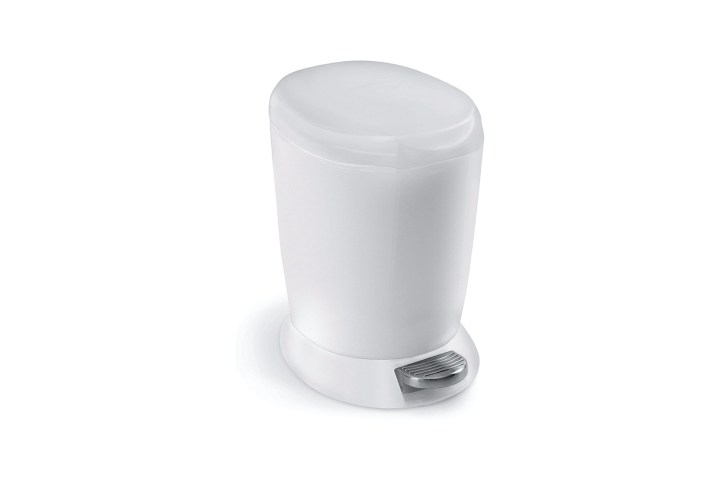 A modern and sleek trash can doesn't have to cost an arm and a leg. With the simplehuman 1.6 Gallon Step Trash Can, you can get high-end engineering and new technology for a fraction of the cost. Use this extra-strong and durable container to enhance your trash experience and keep things clean at all times.
H+LUX Mini Trash Can with Lid
Best Space Saver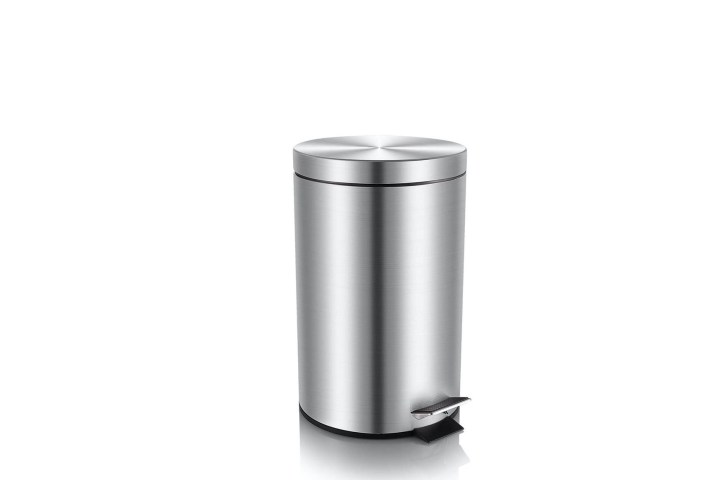 With only 3 liters (or 0.8 gallons) of capacity, the H+LUX Mini Trash Can is perfect for small spaces. This waste bin is made of stainless steel that is finger-proof, rust-proof, and comes with an inner bucket with a handle for easier trash removal. Aside from keeping your space neat, your hands will also stay clean as you don't have to use them to open the lid thanks to its rubber pedal. And with the slow close feature, you won't hear any noise once you replace the lid.
Looking for more great stuff? Find more on our office furniture hub.
Editors' Recommendations