Whether your trash can is large or small, it's still a good idea to avoid touching the lid. Keep your garbage covered and out of sight with small trash cans that feature steps or swing lids for your greatest hygiene and convenience.
Small spaces can become inundated with unpleasant smells even faster than large rooms. This is why it's important to keep your bathroom or office trash can covered with a lid that contains unwanted smells. The convenient and attractive products on our list are a great solution for homes and offices alike. Let's take a look at our top picks.
simplehuman 2.6 Gallon Trash Can
Best Overall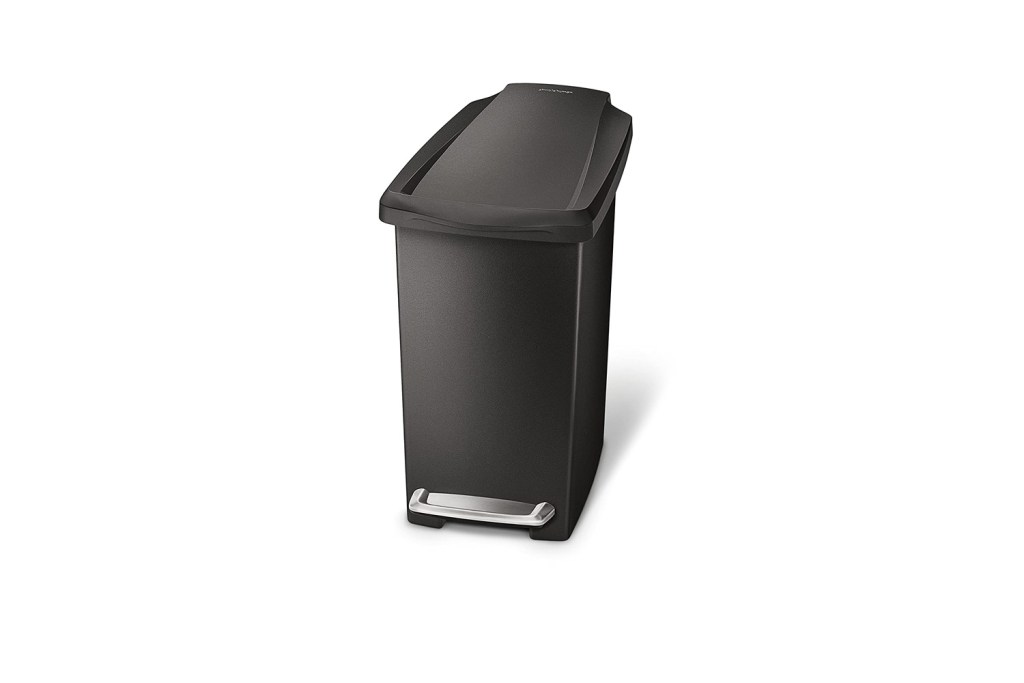 When office or bathroom space is limited, the simplehuman 2.6 Gallon Trash Can holds a good amount of garbage while keeping your space clean and attractive. Its slim and compact design is durable and convenient.
Umbra Twirla Swing Lid Trash Can
Best With Swing Lid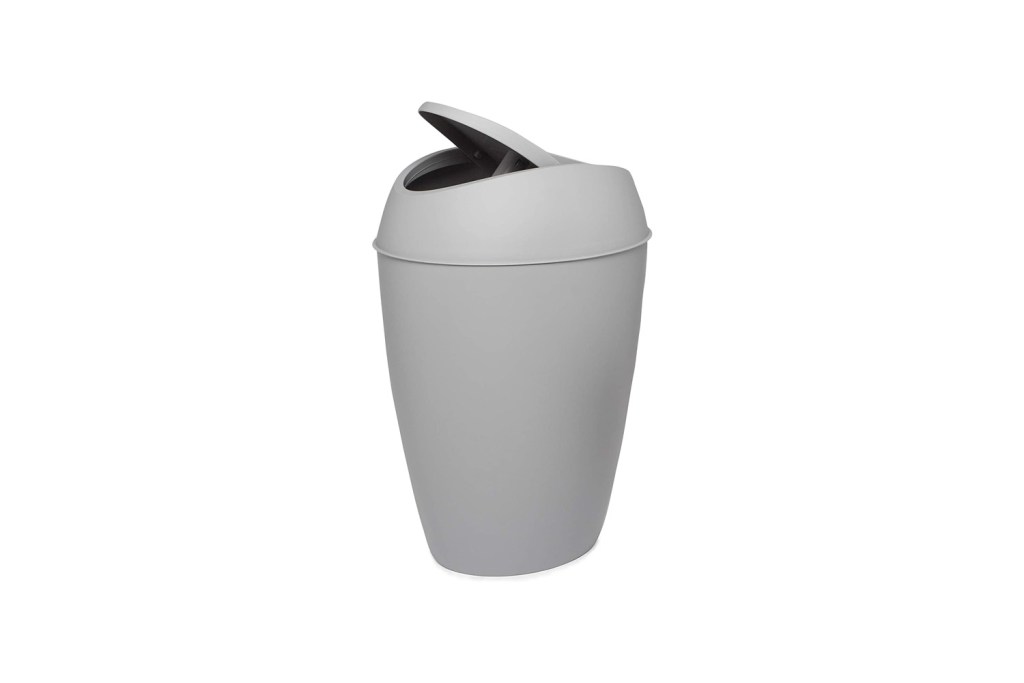 For frequent use and fast operation, the Umbra Twirla Swing Lid Trash Can features the ideal swing-top that flips back into place quickly with minimal contact. Its simple and clean design looks good in any home office and holds up to 2.4 gallons of rubbish.
simplehuman 1.2 Gallon Step Trash Can
Best With Steel Pedal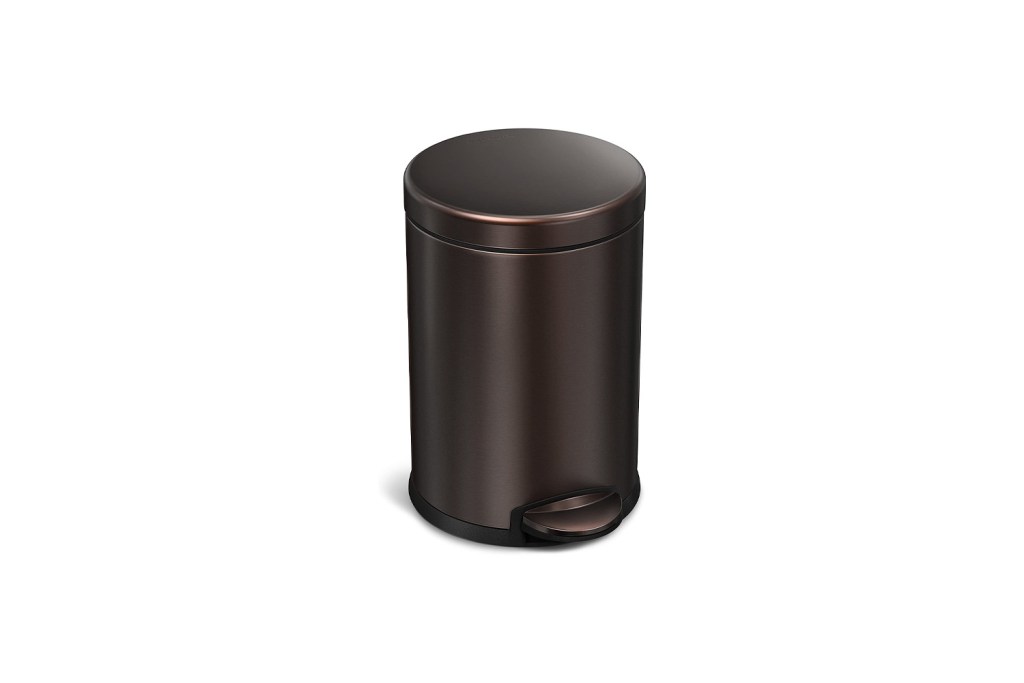 For an elegant, rustic look that is as modern as it is functional, the simplehuman 1.2 Gallon Step Trash Can is the practical solution for your small space. The steel pedal in this trash can is smooth and easy to use, while retaining the "big-can feel" of larger trash containers. It is perfect for small spaces and durable, no matter how much use you give it.
While not every room needs a full-sized trash bin, every space does need a garbage container that controls smells and keeps things organized. Whether you prefer a pedal or swing top, the items on our list provide the hygienic lids and odor control that you are looking for. Use them to make any room look great, clean, and fresh.
Editors' Recommendations