When you keep your office organized, it is easier to maintain a sense of cleanness around your business operations. A trash can with a lid can make all the difference in your day to day. Experience a more hygienic and modern routine with a trash can that supports a clean work environment.
While a 100-percent waste-free lifestyle is unrealistic for most, it is possible to minimize your carbon footprint and keep your trash at its lowest. As you curtail your litter, you will notice that it takes longer for your trash can to fill up, and if you don't have a lid on it, smells will start to take over your workspace. Avoid this unpleasantness with a trash bin that keeps garbage covered while your work area stays spotless. Let's take a look at our favorite trash cans with a lid.
iTouchless Automatic Trash Can
Best automatic trash can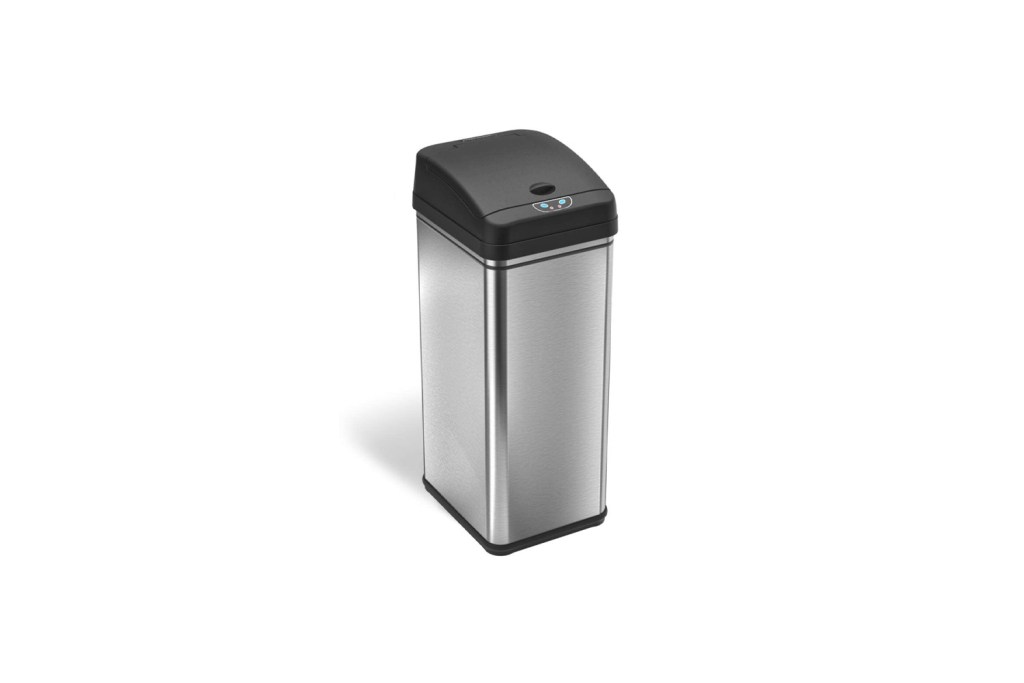 Featuring an odor-absorbing filter with a wide opening and sleek, stainless-steel appearance, the iTouchless Automatic Trash Can is everything you could want from a modern garbage container. This trash can with locking lid controls unwanted smells with a natural carbon filter that neutralizes scents and keeps your office clean. Control the spread of germs with this trash can's sensor that opens and shuts the lid automatically, so you never have to touch the cover.
Ninestars Trash Can Combo Set
Best two-in-one value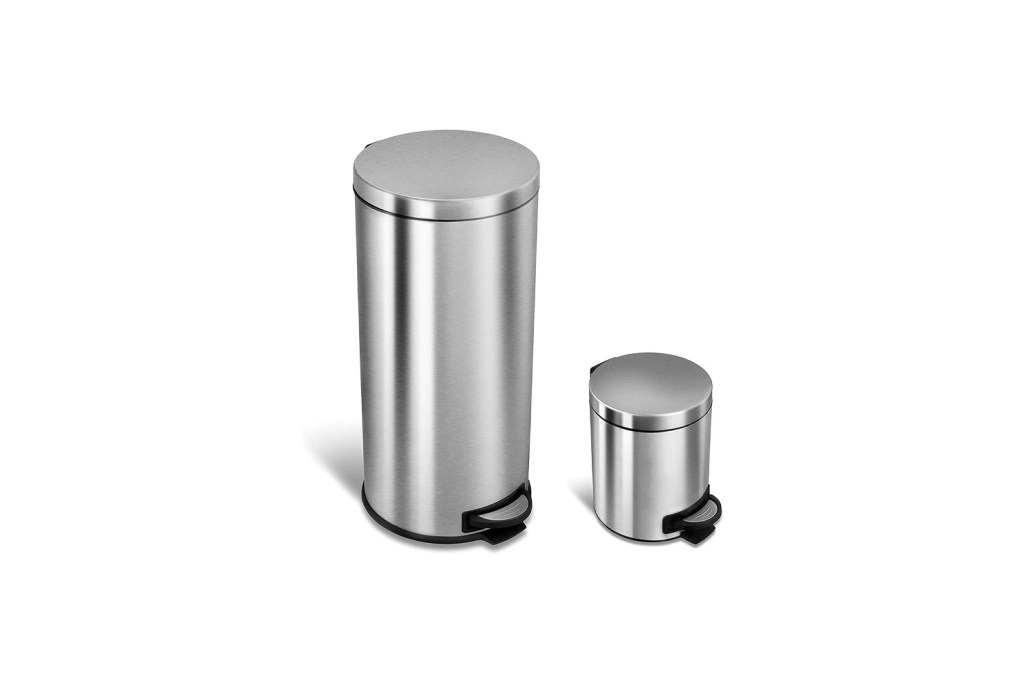 The Ninestars Combo Set includes an 8-gallon trash bin and a 5-liter garbage can to support all of your disposal needs. Use one for organic and the other for nonorganic waste while giving your office a polished and slick look that matches any decor. The quiet closing function of these durable trash cans will never startle your customers or clients, while the removable bucket liner keeps bags in place effortlessly.
simplehuman Kitchen Step Trash Can
Best with a secure lock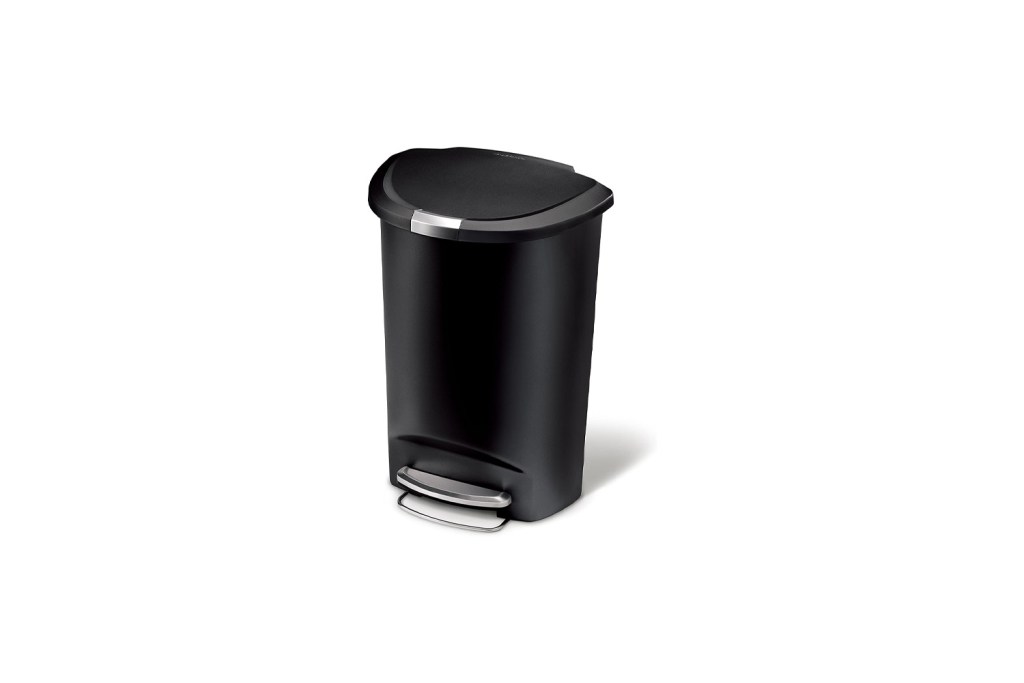 You can count on simplehuman to create modern solutions that make life easier for all, and the Kitchen Step Trash Can is no exception. This garbage bin is made to last while enhancing your everyday experience with the perfectly engineered trash can for your office.
Life is more pleasant when your environment is clean and smells fresh. If your trash bin fills up quickly, isn't able to keep your garbage covered, or lets out unpleasant scents, you need to replace it right away. With the items on our list, your workspace will be more hygienic and will also look great while keeping your office — and your mind — clean.
Editors' Recommendations