Floors can easily collect dirt, especially if you have you work in a high traffic area. Besides mops or fiber cloths, corn brooms are an effective weapon against dirty floors. Their stiff bristles and high-quality parts withstand years of use without falling apart. To help you decide on the right broom to add to your cleaning supply arsenal, we've highlighted the best corn brooms.
Corn brooms are made of corn fiber and are usually connected to wooden handles. The stiffness of the bristle determines what the broom is used for: Stiffer brushes are ideal for outdoor use and picking up pet hair, while softer bristles are best for delicate, polished floors.
Another factor to consider is the stitching. Double stitching on the brush head is common, but some brooms may brandish up to five rows. Check out what our options have to offer.
O-Cedar Corn Broom
Best for Commercial Use
The O-Cedar Corn Broom is ideal for commercial use, thanks to its five rows of twine stitching, high-quality corn fibers, and solid wood handle. This handcrafted broom guarantees industrial performance and a long product life to compete with your average plastic broom.
Rubbermaid Corn Whisk Broom
Best for Small Spaces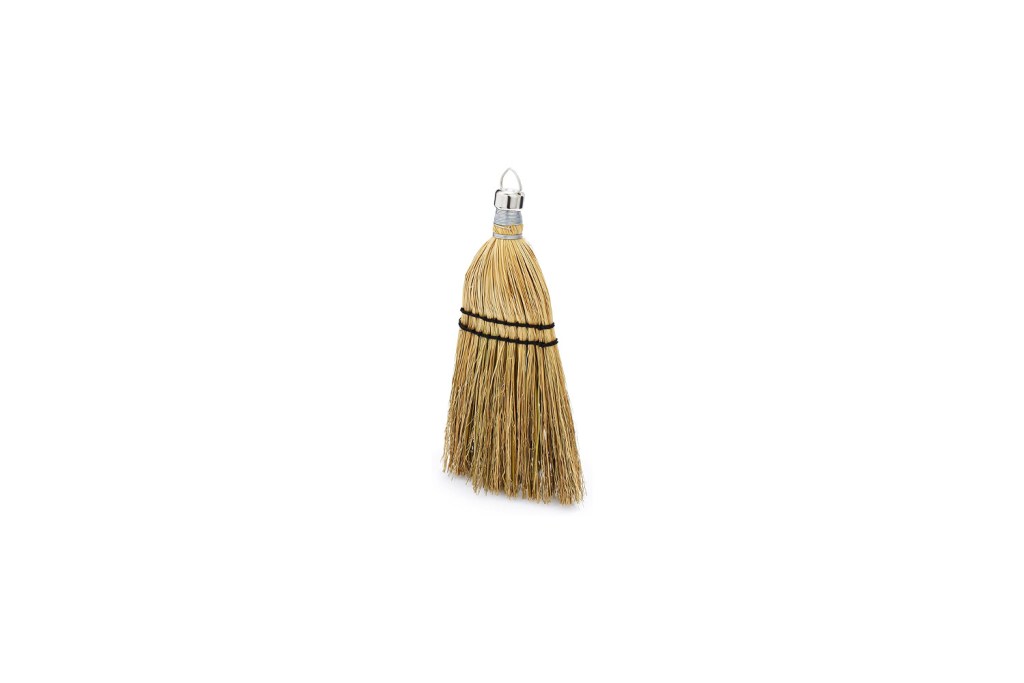 Rubbermaid's Corn Whisk Broom is the best option for cleaning tight spaces. The shorter-than-average broom handle allows for easy maneuvering in small offices, closets, and corners. When you're finished tidying up, hang up this compact broom with the attached metal ring.
Rocky Mountain Goods Small Broom
Best for Classrooms
Rocky Mountain's broom is the best kid-friendly choice. Its 34-inch, cheery red handle makes learning how to clean more enjoyable for children. The genuine corn bristles and solid wood handle means this cleans as well as its adult size equivalent.
Corn brooms are a natural alternative to synthetic brooms. With stiff bristles and wooden handles, these are efficient at picking up solid dirt, hair, and other rubbish. Unlike many regular sweepers, the classic corn broom can also be used outdoors to clean concrete, brick, and tile. Invest in a broom that will last for years and clean just as well as the first day you got it with any of the corn brooms on our list.
Editors' Recommendations