Are you tired of waiting for a technician to show up at your home? Or, even worse, are the technicians unable to identify the cause of your internet delay even after multiple visits? It may be time for you to take matters into your own hands with an ethernet crimper that helps you tighten the copper wires and strengthen your internet connection.
When you use an ethernet connection to work faster, but the connection is less stable or slower than Wi-Fi, you've probably got a problem with your cable. Bad ethernet cables can cause a lot of problems that are frustrating, but in many cases can be fixed with tighter wiring. Let's take a look at our favorite ethernet crimpers to help you boost your bandwidth and get you the data speed that you need.
Klein Tools Modular Cable Crimper
Best Quality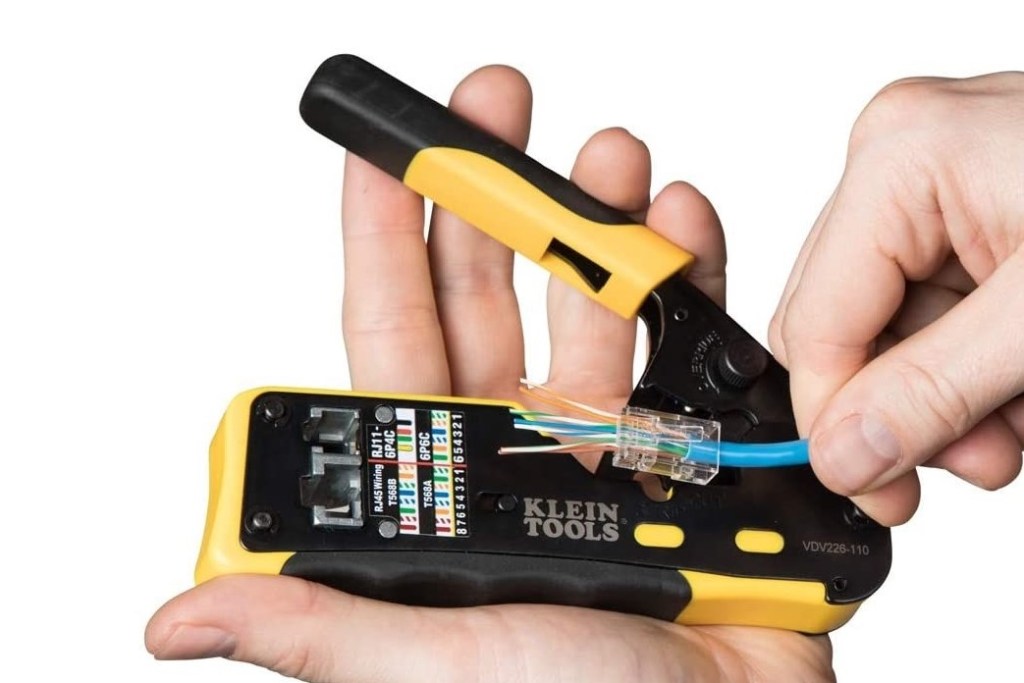 With a pass-thru RJ45 connector plug, the Klein Tools Modular Cable Crimper strips, crimps, and cuts paired-conductor data cables for voice and data applications. Reduce prep time and wasted materials with this long-lasting tool that is perfect for 4, 6, and 8 position modular connectors. Its compact, nonslip grip makes work more comfortable with a ratcheting locking mechanism for your safety.
TRENDnet Crimping Tool
Best Budget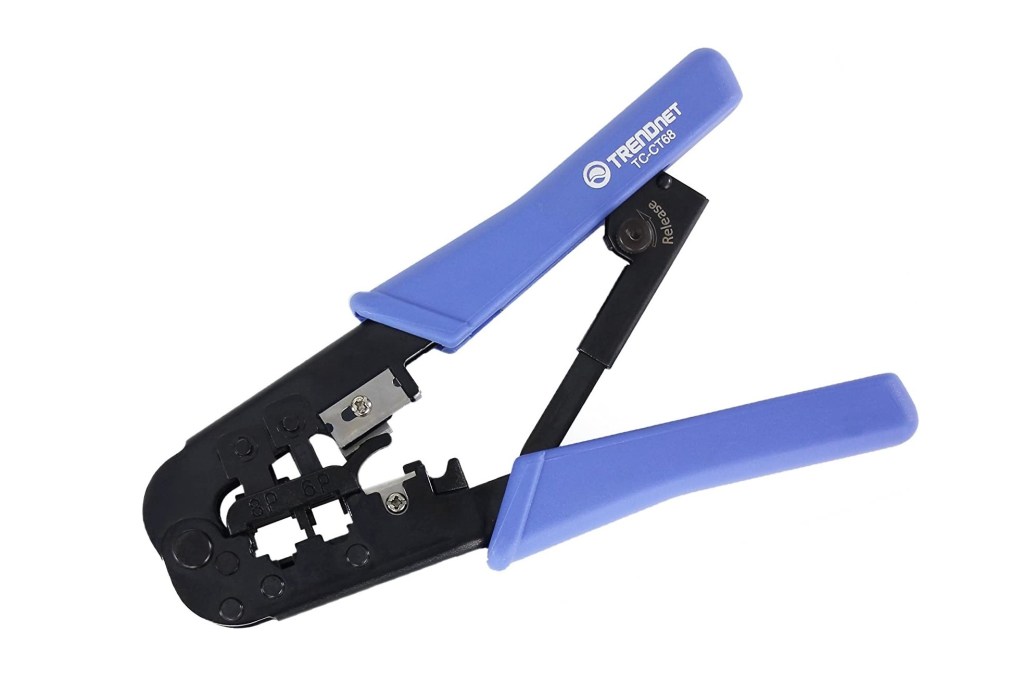 Work like a professional at a fraction of the cost with the TRENDnet Crimping Tool. This single tool crimps, strips, and cuts cable for 8 and 6 position modular plugs, so you can easily work on your ethernet or phone cables. The easy handle and grip of this tool solves a variety of network needs easily and reliably.
Klein Tools Data Cable Crimper
Best Value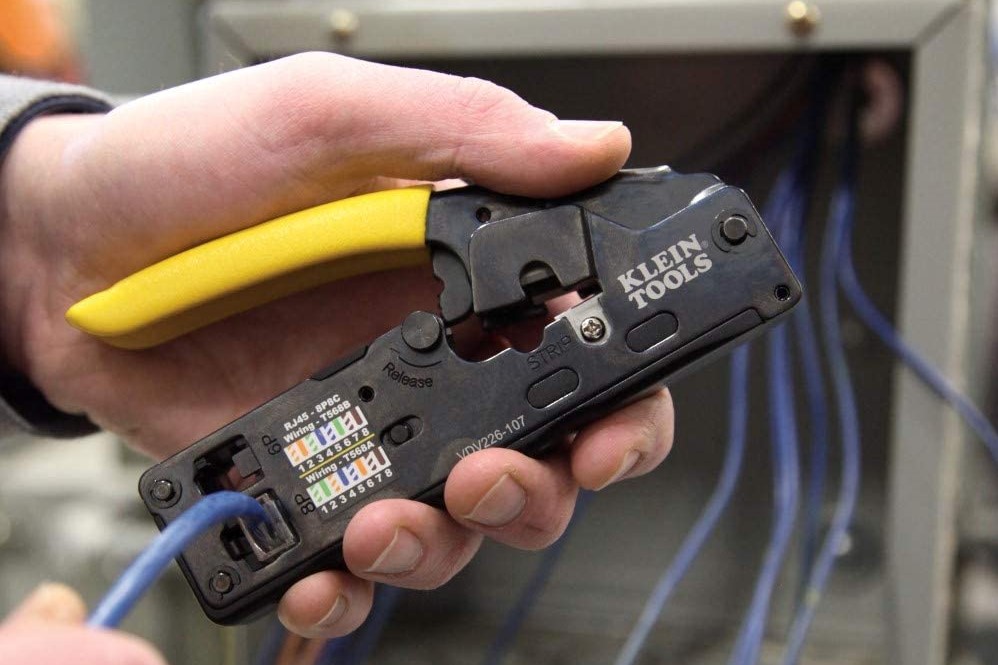 A multiuse tool, the Klein Tools Data Cable Crimper works with CAT6, CAT5e, CAT3, and flat-satin voice cables. It works with phone and ethernet cables to crimp RJ45 and RJ11/12 modular connectors with ease and precision, while ensuring complete connector termination. It is rugged, compact, and heavy-duty to guarantee direct contact termination across all pins with a comfortable design. It even includes the most common wire diagrams right on the tool, as well as a downloadable version for your phone.
Stop depending on the unreliable cable guy and avoid frustrating visits from technicians who can't seem to get the job done. With the ethernet crimpers on our list, you can boost your cable's bandwidth yourself. Get the tool you need to save money on unnecessary internet upgrades and preserve the consistency of your data connection, so you can game, stream, and browse to your heart's content.
Editors' Recommendations