There are many other reasons why one would wax their floor. It preserves the original finishes that are already on the floor, so you respect the artistry and tradition of the floor's design. It minimizes minor imperfections, so you can worry less about the uniformity of the floor. It also increases stain resistance, so you can clean up spills right away without worrying about having a large dark spot on the floor.
Many experts advise waxing hardwood floors every three to six months depending on the wax. This is to maintain the hardwood's shine and to keep it scratch-free. Some flooring wax is made of actual beeswax, but many hardwood waxes are now made of synthetic materials to avoid the waxy buildup that can occur when using other types of waxing products.
Weiman Wood Floor Polish and Restorer
Best for Hardwood
Hardwood floors are gorgeous in any home and should be taken care of well to make sure that its shine can be seen. The Weiman Wood Floor Polish and Restorer rejuvenates hardwood floors by filling in scratches while also making a scratch-resistant layer on top to prevent any further scuffing. This formula is also ready to use out of the box without harming household pets and children. Use this on your hardwood floors, old and new alike, and watch it come to life with a newfound shine.
PRO SHOT Industrial Floor Restorer
Best for Older Floors
To kick-start the restoration of beautiful old flooring, you should get yourself the PRO SHOT Industrial Floor Restorer. This product rejuvenates the floor by bringing back the shine that it once had. Plus, it fills in any longstanding scratches and seals and dries to a clear finish. The floor restorer lasts for months, so you don't have to worry about a high maintenance upkeep. It also reduces the likelihood of picking up other detergents, black heel marks, and spills.
Rejuvenate All Floors Restorer
Most Versatile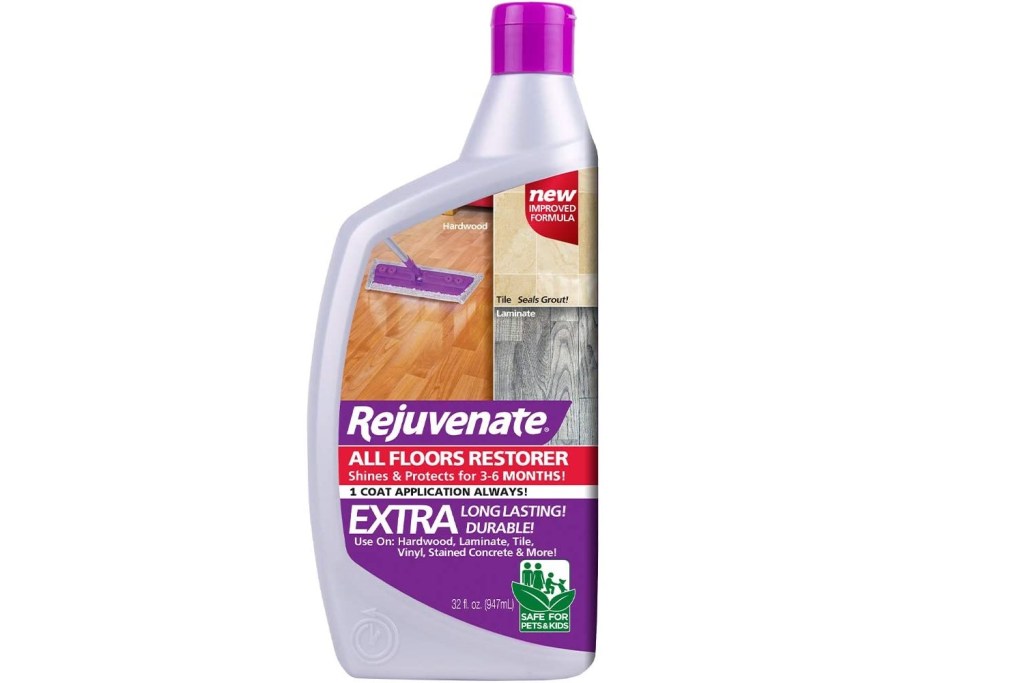 Some houses may need a restorer that is going to be used on multiple surfaces — hardwood, vinyl, tile, terracotta, and any other possible surfaces that are in a home. The Rejuvenate All Floors Restorer is the perfect choice for anyone who has many surfaces to clean but does not want to have to buy seven different cleaners just to maintain the surfaces. The mop-on application makes it easy to transfer the rejuvenator onto surfaces and only takes 45 minutes to dry. It is also perfect for any hallway or bedroom floors.
Just because you tread on your floors a lot does not mean that you should treat it like dirt. Keep up on the maintenance of your floor, and you will have a more sound home that is pleasing to the eye and helpful to bringing an all-around cohesive look. Get rid of any weaker, dull spots with the right rejuvenator and watch the house come alive with color again.
Editors' Recommendations