Green is an overall great color, and having a dependable green highlighter in hand will benefit you greatly. Green can also be a lucky color, and many have said that green usually helps with memory. When you read something in a green text, you are more likely to remember it because it maxes out the contrast between writing, and it can be remembered almost like an image rather than just a string of words put together haphazardly. Even though this has not been scientifically proven, some still use it because it is their good-luck charm. There's nothing wrong with a little extra luck, so why not get yourself a green highlighter or two?
When looking at color theory and notetaking strategies, green highlights are usually reserved for terms or phrases that need to be remembered verbatim. Some also use the color green to denote that there is a concept that they are familiar with but need to review again before they are confident in explaining it. Green is a versatile color and because it is a cool color, it rests easier on your eyes. Highlighter greens still demand your attention, but because they are not as harsh, they can be more suited for terms and phrases that can be skimmed over during reviews. And if you're looking for other colors, we've also rounded up the best yellow and pink highlighters.
Avery Hi-Liter Green Highlighters
Best Overall
The Avery Hi-Liter Highlighters Green will be a staple in your office stationery collection. The highlighter is a fluorescent green that catches eyes immediately without the risk of smudging pen ink. The Hi-Liter brands dry quickly and do not bleed through most papers. A pack of these will be a great addition to store in your office, so you can always have a steady supply of your favorite green highlighter.
Zebra High Lighter MildLiner
Best for Teachers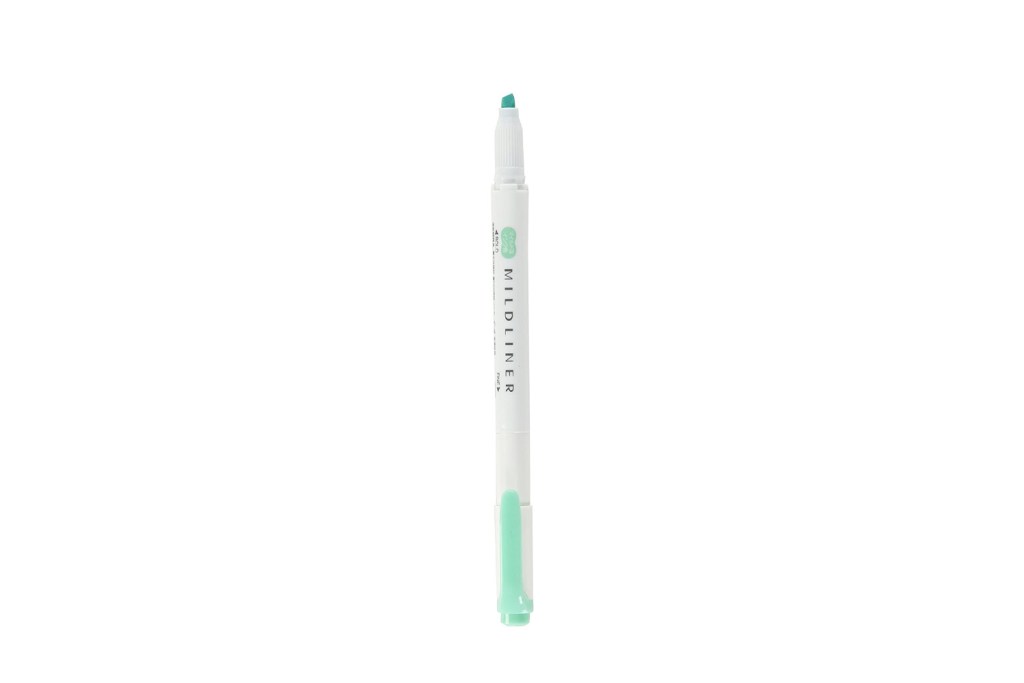 The Zebra High Lighter MildLiner is a great mildly colored highlighter that strays away from the conventional fluorescents and goes for a softer, pastel tone of colors. The palettes are gorgeous and still mark beautifully onto paper. The MildLiner highlighters are also more delicate in the barrel size and heft, so it will fit comfortably in your hand without being too cumbersome. Teachers will enjoy the softer tones, since it is easier on the eyes when they have a lot to look through already.
BIC Brite Liner Green Highlighter
Best Value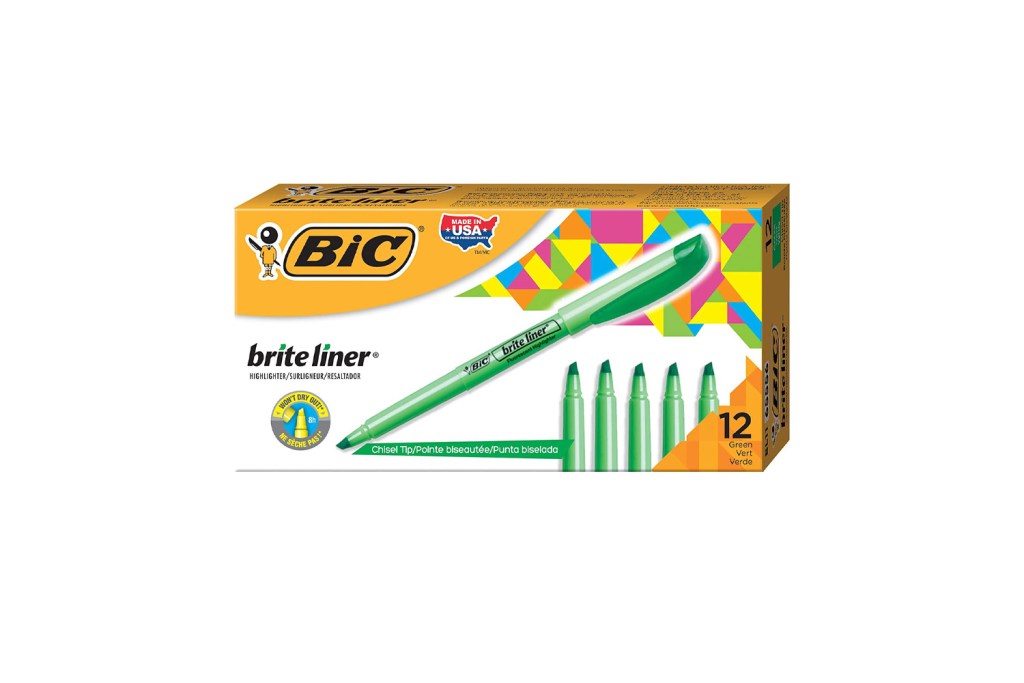 Stock up on packs of BIC Brite Liner Highlighter, Green, and you will definitely thank yourself later. This super-bright fluorescent green ink is a classic design for anyone in the market for a solid highlighter brand and build. Use the pocket clip to easily attach it to your clothing or papers and keep it handy and always within reach. You do not have to break the bank to snag this great quality highlighter.
You don't want to be caught with a dry one or a broken one, so having an extra or two is a safe bet in making sure you are prepared for anything. Students who go through highlighters at great speeds may find it reassuring that you can buy multiples of one color in a pack. So grab your new green highlighter and wield it confidently against the page.
Editors' Recommendations