Yellow highlighters are the traditional choice of colored highlighting marker. These writing utensils' vividly colored ink is a fantastic way to remember important readings. A number of types of highlighters exist, mostly in a yellow color, so you are sure to find one that suits your fancy.
Yellow is often the go-to color when it comes to highlighters. This eye-catching hue is commonly used for good reason. Consider purchasing a multipack of your chosen highlighter to have an adequate supply on hand. Check out our favorite yellow highlighters to pick one that would work best for you.
Sharpie Tank Style Highlighters
Best Chisel Tip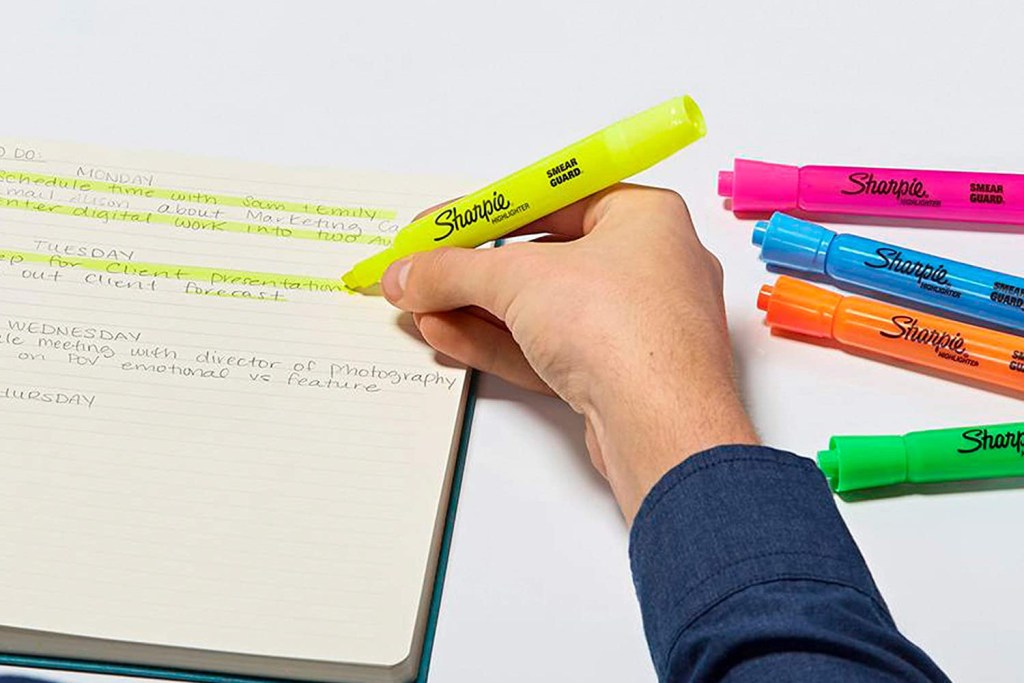 If you're looking to stock up on high-quality yellow highlighters, consider buying a box of Sharpie Tank Style Highlighters. Their large capacity means they are designed to last. These highlighters have a smear-free technology, and the fluorescent color is easy to spot and won't fade. Sharpie's Tank Style Highlighter ink really stands out on a page.
BIC Brite Liner Grip Highlighter
Most Comfortable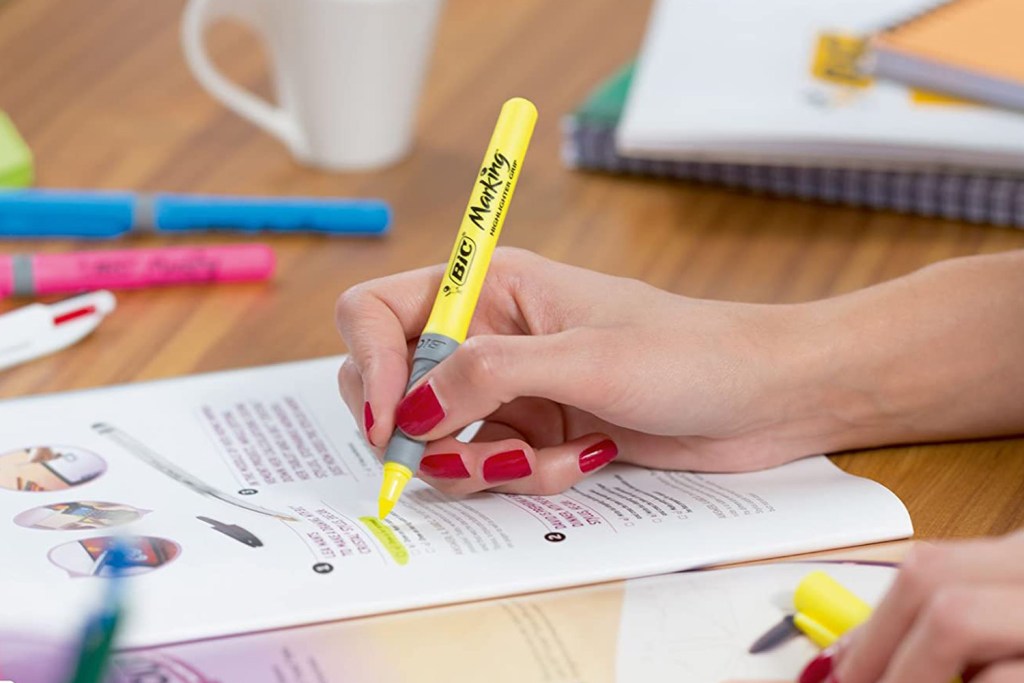 BIC's Brite Liner Grip Highlighters are pen-style highlighters. Their design is sleek and narrow. They have a small chisel tip for lines of slightly varying thicknesses. The BIC Brite Liner Grip Highlighter features a clip, so you can attach it to a paper or your pocket for quick access. These highlighters have a soft material around the base for a comfortable hold.
Sharpie Accent Gel Highlighter
Best Gel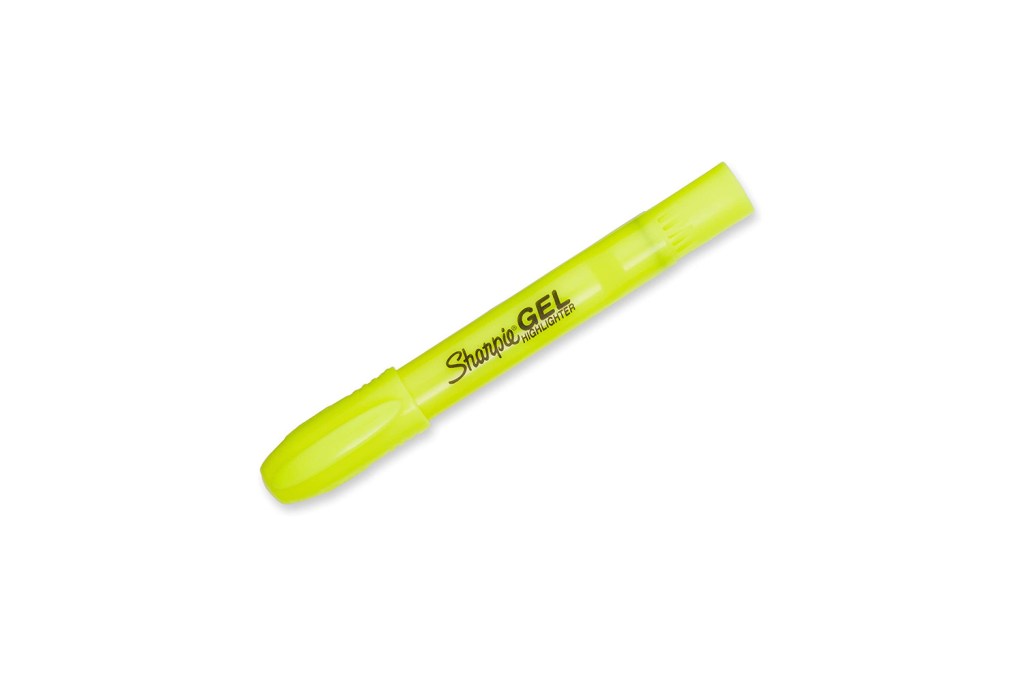 Made of a unique gel material, the Sharpie Accent Gel Highlighter won't dry out even if left uncapped. Its composition also means that the gel won't bleed. To reveal the highlighter, simply twist the end of the pen. Sharpie's Accent Gel Highlighters are more akin to gel sticks than true highlighting markers. They come in a multipack at a fair price.
To memorize critical passages in the things you read, invest in an effective and brilliantly colored yellow highlighter. These tools are typically the first to come to mind when highlighting is brought up.
Editors' Recommendations