Getting the right pink highlighter is an important thing when adding one to your collection. You can decide on a highlighter based on its thickness and pen tip such as a gel highlighter, which makes for different sizes and textures in marking. You can also decide if you want a highly fluorescent pink or go for a milder pastel shade that may fit something like a journal or planner. You can find pink highlighters in many forms to fit the different functionalities you have when notetaking.
Highlighting using different colors is a part of good note-taking and is a strategy that can be useful for retaining information. Pink is usually the color reserved to highlight an important, major point in a text. This is because pink looks like the color red, and things that are critical and important to watch out for are usually put in red because of how striking the color is. The color red itself would be a bad highlighter color because of the lack of contrast, so pink has become the default color for this notation. You definitely want to pick the right highlighter — one that simply screams, "Pink me."
Sharpie Pink Tank Highlighter
Best Overall
If you already have an established style of highlighters, such as the traditional yellow highlighter, you may want one that is aligned with them. The Sharpie Pink Tank Highlighter is a great, dependable highlighter that will fit any situation you need it for. The large barrel carries a large ink supply for a dependable highlighter that can last a long time. The ink is designed with a smear-guard ink technology that will prevent smudging of dry inks even if the ink is thick. The versatile chisel tip is perfect for switching between thicker and narrower lines by a simple turn of the highlighter. The possibilities of what you can do and what you can get are endless.
BIC Brite Liner Pink Highlighter
Best for Thin Paper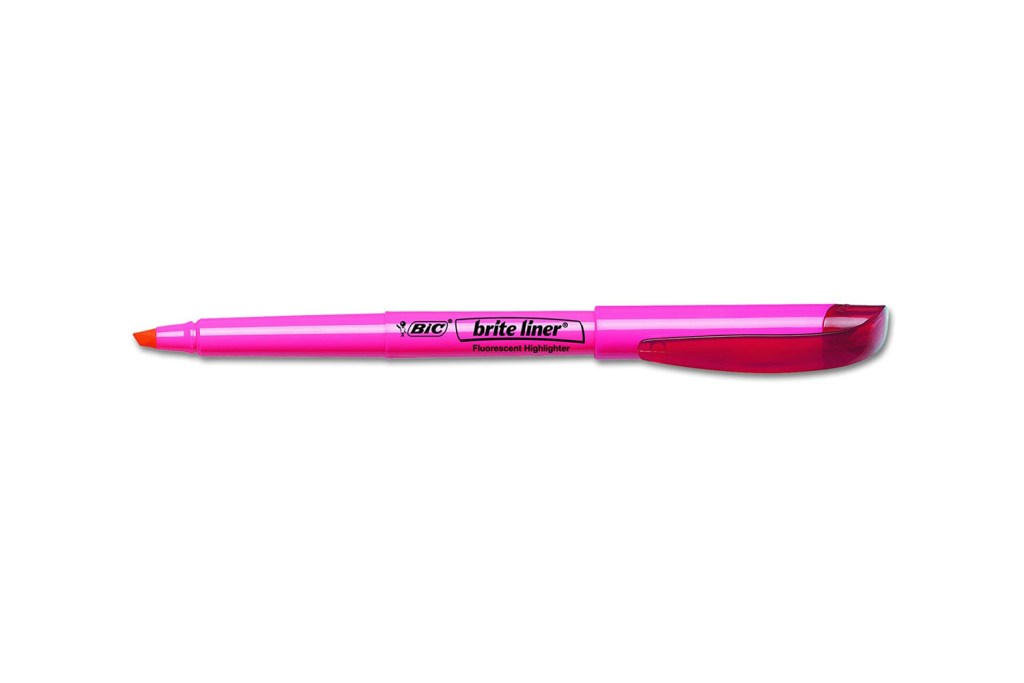 There are many types of pink highlighters you can choose from. The supremely fluorescent ink of the BIC Brite Liner Pink Highlighter will be the star of any page you mark up with it. The highlighter also comes with a pocket clip to easily bring it around in your pocket or on your papers. The nontoxic ink and chisel tip are designed to be perfect for thinner papers, so you do not have to worry about bleed-through.
Avery Hi-Liter Pink Highlighters
Best Value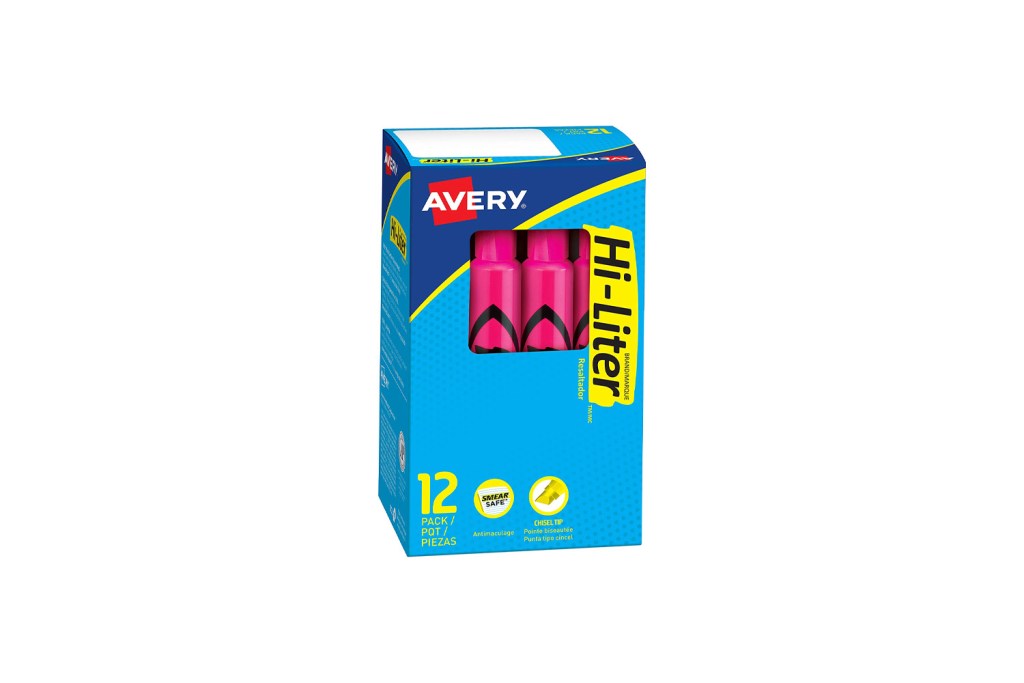 The Avery Hi-Liter Pink Highlighter box is a great pack to get at a great value. The ink in these highlighters dry quickly and does not bleed through most papers. The durable chisel tip makes for a long-lasting highlighter that does not wear down easily. A notable feature of this highlighter is that it can be uncapped for up to a week without drying out, which makes it an excellent piece of design that gives owners a peace of mind while using these highlighters.
Looking for more great stuff? Find more on our office and supplies hub.
Editors' Recommendations