Pens are probably the easiest items to lose, whether disappearing to a mysterious place in the office or while you're out and about building your business. This is why buying them is important to keep your favorite pens in stock at all times. They are the most essential and perennial tool that keeps businesses going and ideas flowing.
Many like their pen ink to dry quickly, some prefer a fine tip, and others choose a bold mark. No matter your style or penmanship, having a pen that inspires you to write makes you productive, efficient, and creative. Let's take a look at our favorite black ballpoint pens for you to write, work, or plan.
BIC Round Stic Xtra Life Ballpoint Pen
Best Overall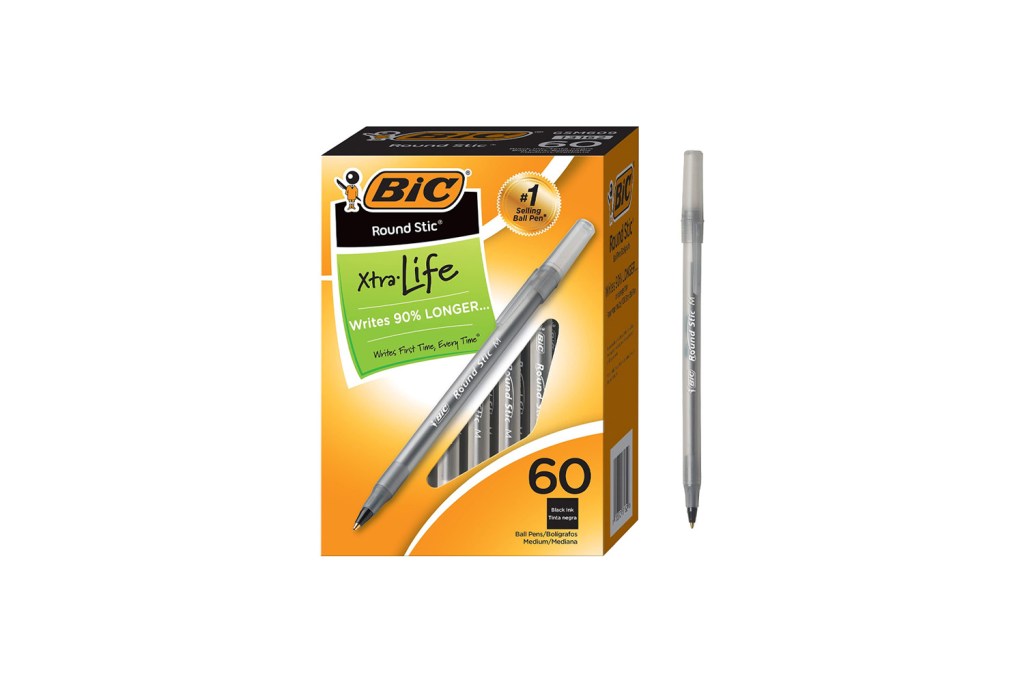 BIC Round Stic Xtra Life Ballpoint Pen is a classic work and study tool across the board. This box includes 60 medium point pen features a flexible round barrel to deliver the greatest writing comfort and reliability. Your writing is always smooth and consistent with this No. 1-selling pen that also shows you the ink level through its translucent barrel.
PILOT G2 Retractable Rolling Ball Pen
Best Gel Pen
For bold writers who want to make a statement, the PILOT G2 Retractable Rolling Ball Pen is the best tool to get your thoughts across and keep business flowing as smoothly as the gel ink in these pens. With this pack of 12, you will leave an indelible mark while enjoying the comfort and superior quality of these refillable pens.
BIC Velocity Bold Retractable Ball Pen
Best Comfortable Grip
If you need to write quickly, smoothly, and comfortably, the BIC Velocity Bold Retractable Ball Pen is the writing companion for you. This pack of 12 black pens is retractable, so you don't have to worry about putting a cap back on or dryness of the tip. The proprietary technology in these modern pens features a 1.6 mm ball point that creates bold and vivid lines.
Writing is always more enjoyable when you are using your favorite type of pen. Whether it's everyday office work, note taking at school, or journaling in the mornings, a good pen that is reliable can make all the difference in your activities. With the items on our list, you can find the best and smoothest pens that will motivate you to write and be productive.
Editors' Recommendations