Plastic rivets come in all these different shapes and sizes because of the applications that these rivets have. You can either fasten these by hand or get a dedicated machine to help you secure those hard-to-handle materials. Having plastic rivets on hand make for great fasteners in a pinch for your car or electronics.
There are a few different types of rivets that will fasten differently depending on its shape. Some of the most popular rivets are push rivets, rachet rivets, and snap rivets. Push rivets are installed by simply pushing the rivet in without needing to access the back of whatever you are pushing into. The ratchet rivets are two-part rivets that secure itself by pushing the two components together. Snap rivets have two components, as well — a male and female component that snaps together to make a strong attachment.
GOOACC Bumper Retainer Clips
Best Overall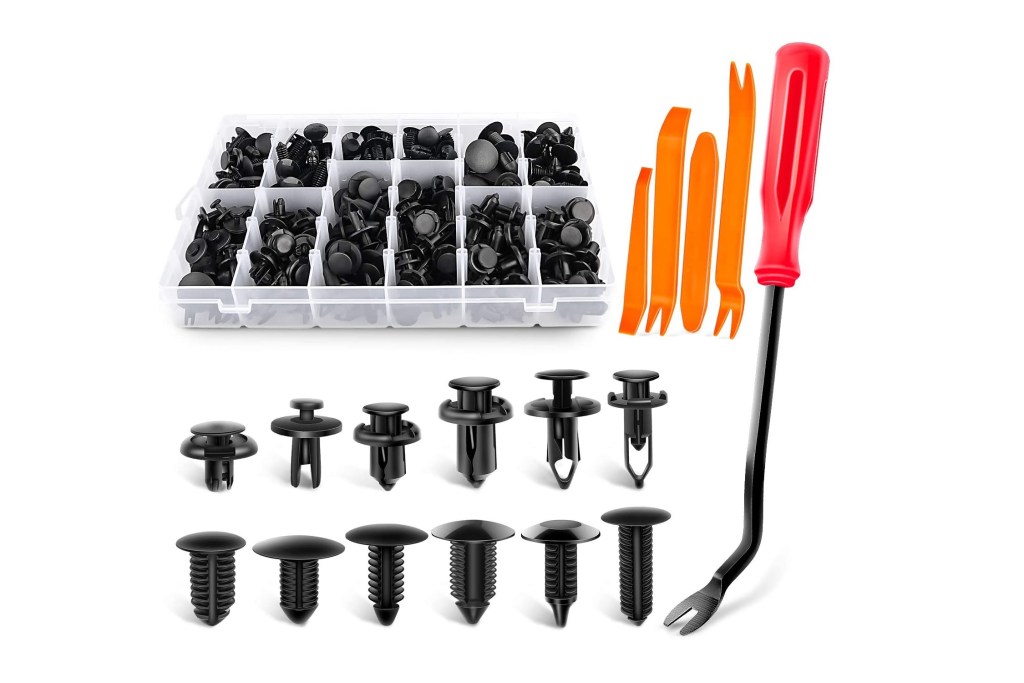 The GOOACC Bumper Retainer Clips come with all the common types of rivets, so you can have what you need at all times. These will work from anything from your fender to your bumper. The great thing about this kit is that it also comes with a fastener remover. You may need to remove the rivets that are already present or you may need to remove one that doesn't work anymore. You can save both time and money by using the remover and doing the job well all by yourself.
Ginsco Nylon Bumper Rivet
Best Value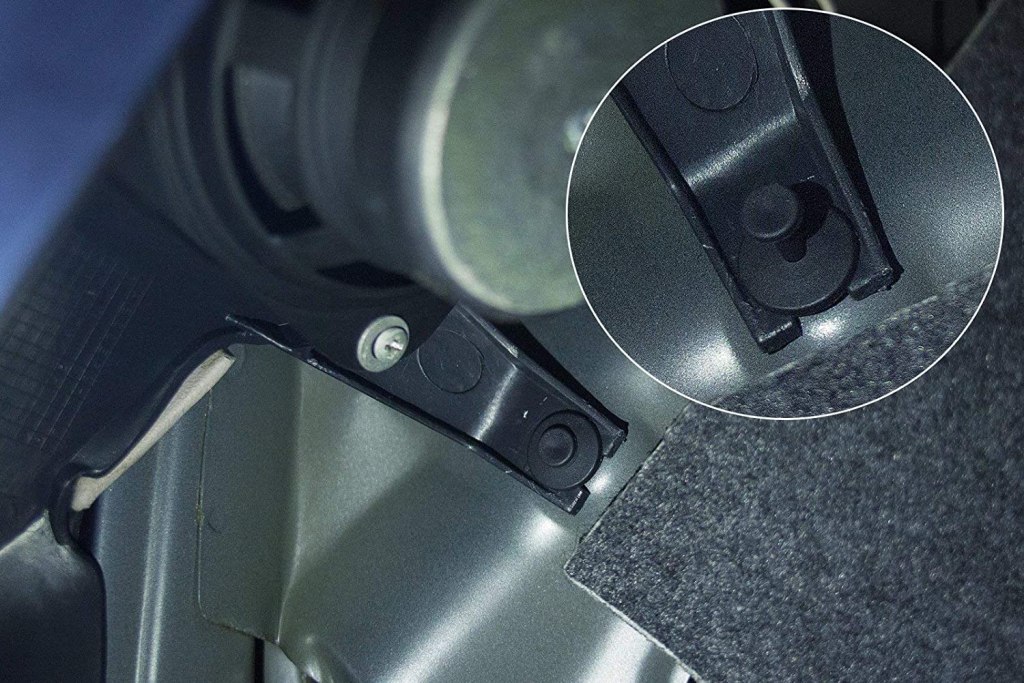 The Ginsco Nylon Bumper Rivet can deliver to you a set of plastic rivets at a cost-effective price. There are six different push-pin rivets that will work great for your car, especially ATVs. They are all varied in size and purpose, so you can have the rivets you need for your next project. When rivets start wearing down or breaking, these come in as a ready replacement at any moment.
SunplusTrade Push Type Retainer Clips
Best With Organizer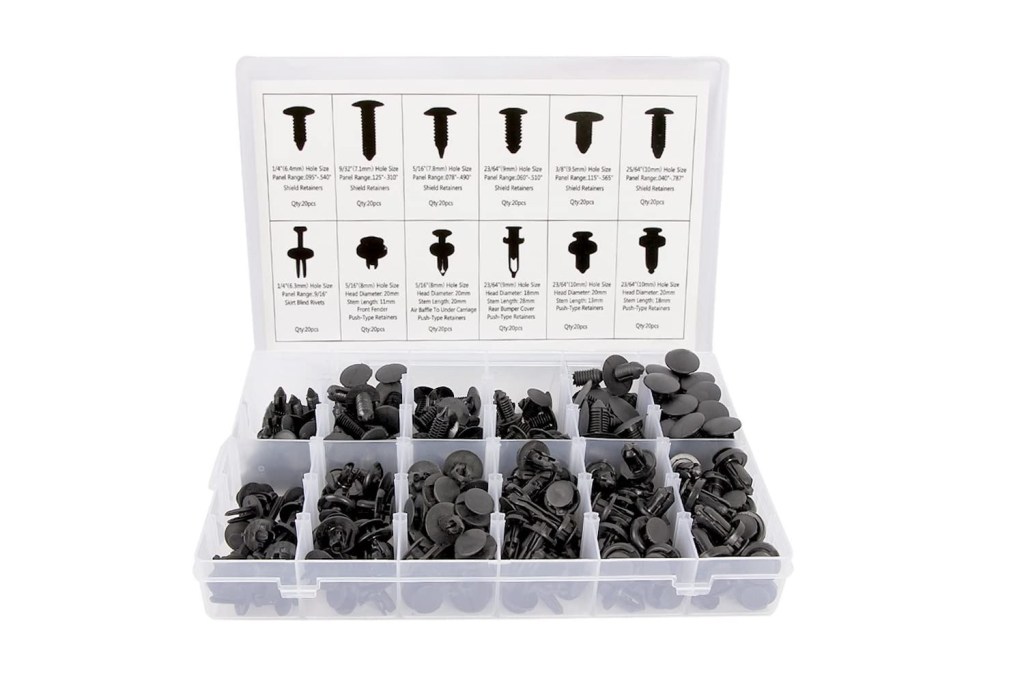 It can be difficult to keep track of all of those plastic rivets, and when they are all the same color, it is even more important to find ways to separate them by size and type, so you will know exactly what you have. The SunplusTrade Push Type Retainer Clips give you that compartmentalized box for each retainer kit to stay organized. It also comes with a cheat sheet that will let you know about the rivet size and type.
The plastic rivets will find a cozy home in your toolbox. They will keep structures put together while holding up their own integrity, standing the test of time as a great support piece for different materials in projects. Get yourself the kit that you need and watch them fly off the shelf with every new project you have. You can keep it together just like your rivets do.
Editors' Recommendations