A gel highlighter definitely feels different when one is using it when compared to a traditional ink highlighter. Rather than having a chiseled tip, you have blocks of gel with no medium in between to deliver the pigment. That means that you immediately know how much ink you have left versus an inked highlighter where a tip may look like it is still working, but you then come to find is actually dried out. The texture also feels like it glides across the paper with a thicker, waxier texture that can be pleasant to users.
Gel highlighters are usually made with a column of gel that contains the highlighting pigment. This gel formula prevents written ink from smearing, stops bleeds from one side of the page to the other, and can work on more surfaces than ink because of the gel bonding with more types of paper. Because it is a gel formula, that also means that there is no water nor alcohol to dry out the highlighter. Getting a gel highlighter will be a great addition to anyone's stationery collection. These are the perfect gift to give to any teacher, writer, or artist in your life.
Mr. Pen Dry Highlighter Set
Best Overall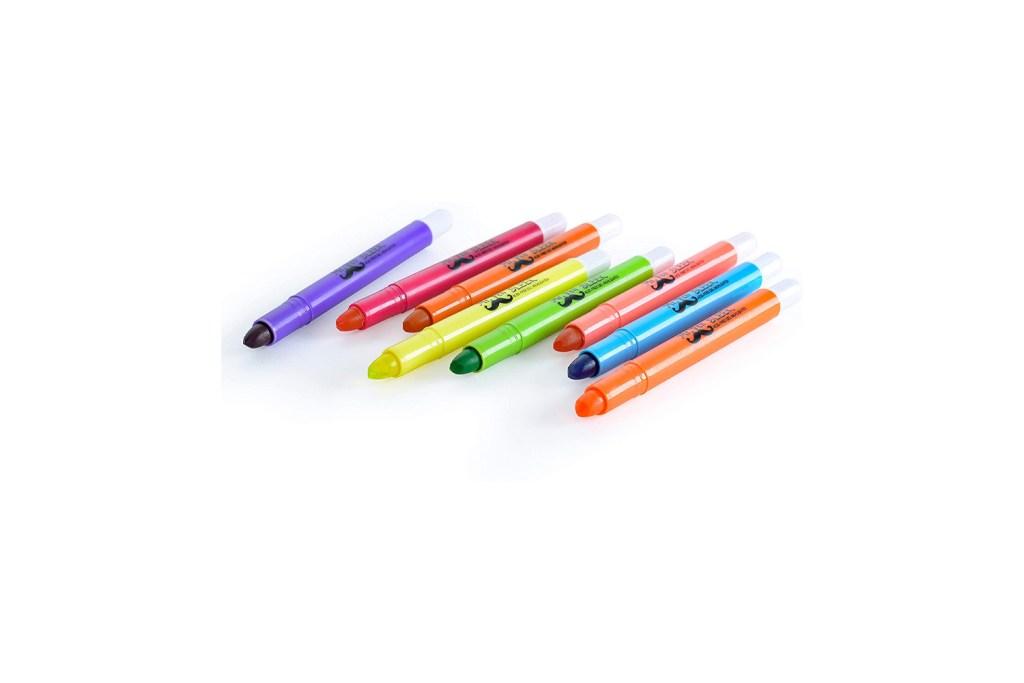 The Mr. Pen Dry Highlighter Set uses an acid-free gel highlighter formula to its advantage. Quickly markup pages without having to worry about your ink smearing or your highlighter ink spreading everywhere because it is still wet. Since it is not water-based, it won't dry out if you leave it uncapped. So go ahead and twist the highlighters and not waste a single "drop" of ink.
Sharpie Accent Gel Highlighter
Best Fluorescent Ink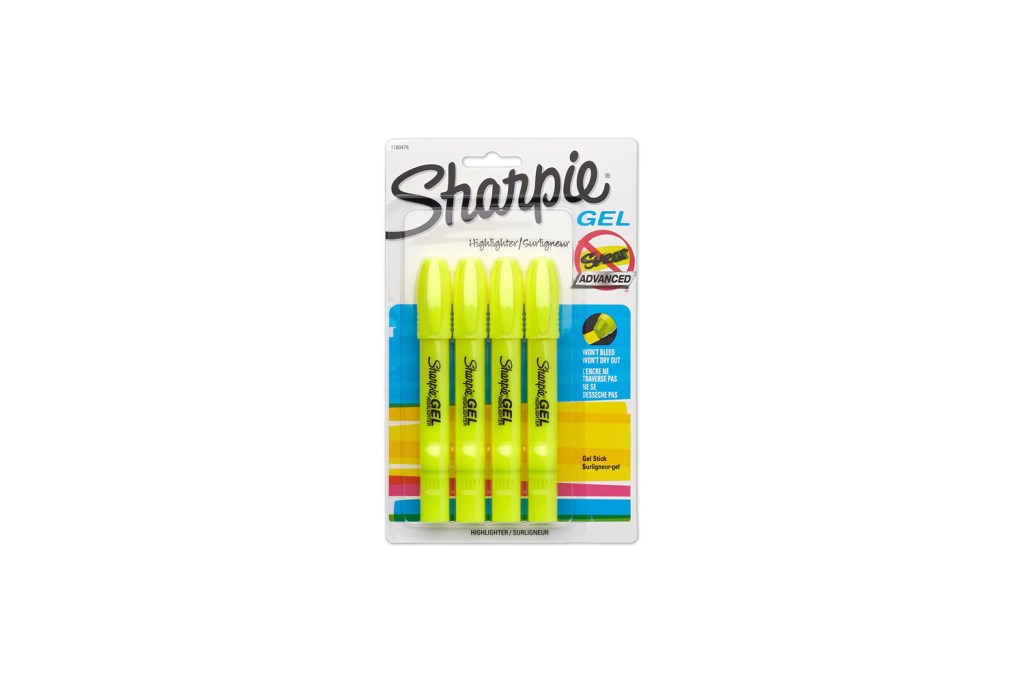 Nothing grabs your attention like the Sharpie Accent Gel Highlighter. The fluorescent ink immediately gets your eye's attention, so you never miss a detail. The gel-stick design has a heavily pigmented yellow color, and it writes for just as long as any traditional inked highlighter pen. The gel ink lets you use it on multiple surfaces without the worry of smearing or bleeding through.
Feela Bible Gel Highlighter Study Kit
Best for Thin Paper
The Feela Bible Gel Highlighter study kit is great for thin papers that you may typically find in thicker books like anthologies. They secure to any paper surface and will not bleed through even the thinnest page. The twist-up design prevents the gel from breaking, since you can retreat it back into the barrel with ease. The pen handles well with a smooth barrel design that makes it easy to grip and carry around.
You do not have to pigeonhole yourself with traditional inked highlighters. Gel highlighters are just as good, or for some who have more specific needs or preferences, work even better than inked ones.
Editors' Recommendations