There are so many more choices for office workers and teachers alike when it comes to highlighters. Some may be concerned about the colors of the pens and if they may be too washed out, but the great thing about shopping around is that you will find the right pen with the right shades that will fit your needs. Not every pen is fit for every person, but that is why we chose these particular brands depending on someone's needs and wants for any occasion.
Even if you are not into the trend of bullet journaling, you may be tired of the bright and bold colors that highlighters such as the traditional yellow highlighter. You can fatigue your eyes much more quickly when you look at too many bright colors over a long period of time. It can have a similar effect to when you are looking at a screen for too long — your eyes are straining so much from looking at saturated colors that it can make you more tired of looking at your piles of papers to read. Give your eyes a rest and get some pastel highlighters.
Stabilo BOSS Original Highlighter
Best Overall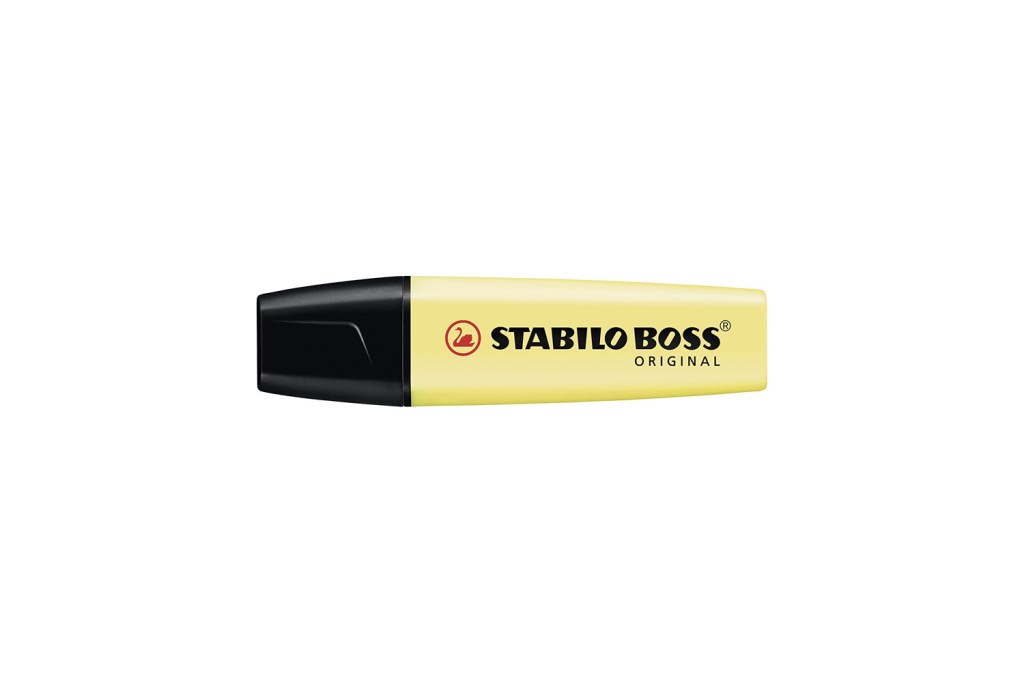 The Stabilo BOSS Original Highlighter is a classically shaped highlighter that is perfect for your office desk. These water-based highlighters come in six gorgeous pastel colors: Minty green, peachy orange, lilac, blush pink, tint of turquoise, and a soft yellow. The Stabilo BOSS Original Highlighter also comes with anti-dry-out technology that prevents the highlighters from drying out, even if the pen cap was misplaced.
PILOT FriXion Erasable Highlighters
Best Erasable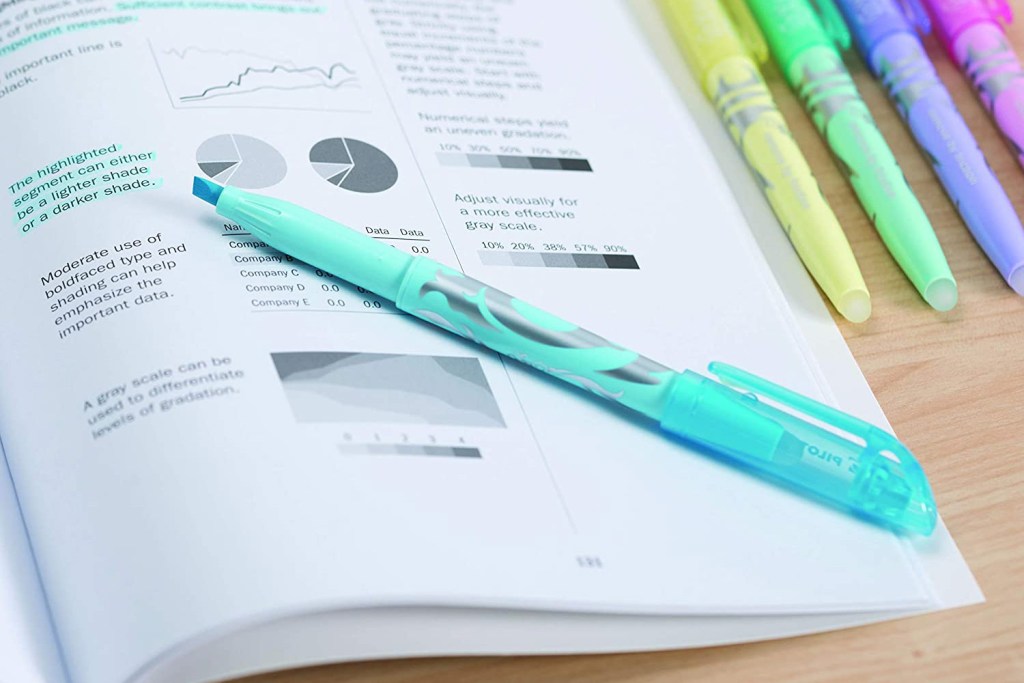 These PILOT FriXion Erasable Highlighters are the state-of-the-art highlighters with erasable ink. The highlighting is soft and easy on the eyes while also being easy to erase due to the ink's thermo-sensitive design. You no longer have to be afraid of highlighting and regretting it, since you can easily erase the highlight without damaging your papers. The chisel tips make it perfect for both schoolwork and journaling.
Crayola Take Note Pastel Highlighters
Best for Teachers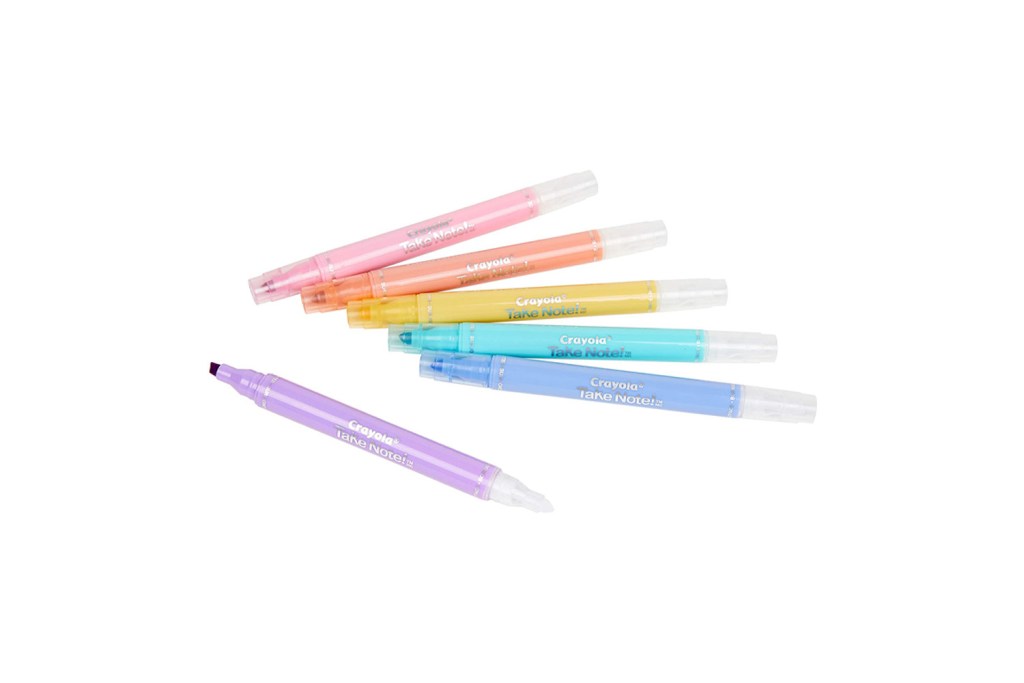 Teachers will love the Crayola Take Note Pastel Highlighters with this six-pack of erasable highlighters. The soft colors make it easy to see the text without having to look through bolder colors and the ability to erase the ink, which makes it perfect for highlighting in textbooks and then erasing them when they are finished with it. Make note-taking and organizing fun with these fun and colorful pastel highlighters.
You can be confident now that you can grab yourself the right kind of pastel highlighters to get the job done. Whether you are a student who wants to give their eyes a break from looking at too many bright colors, an office professional who wants to change up their color choices while working, or a bullet journalist who wants to craft the perfect color scheme, there is a perfect pastel highlighter for everyone.
Editors' Recommendations