Unless you're looking specifically for a high-end trash can, it's hard to know how many reliable options are available. There are stainless-steel and colored plastic choices, touchless options, foot pedals, and locking lids. But whether you want an electric option or a manual one, all of these are viable choices for a quality lidded trash can.
Sixty-seven percent of American households have pets, and it's safe to say that those pets will raid the kitchen trash whenever they can. Stainless-steel lidded trash cans have gained popularity recently, with options such as locking lids that help keep our furry friends out of the bin. From the super-high-end electric models to the nicely designed manual ones, there's sure to be one that will suit yours and your family's needs well. You have a variety of features to choose from among these trash cans.
iTouchless Stainless Steel Automatic Trash Can
Best Automatic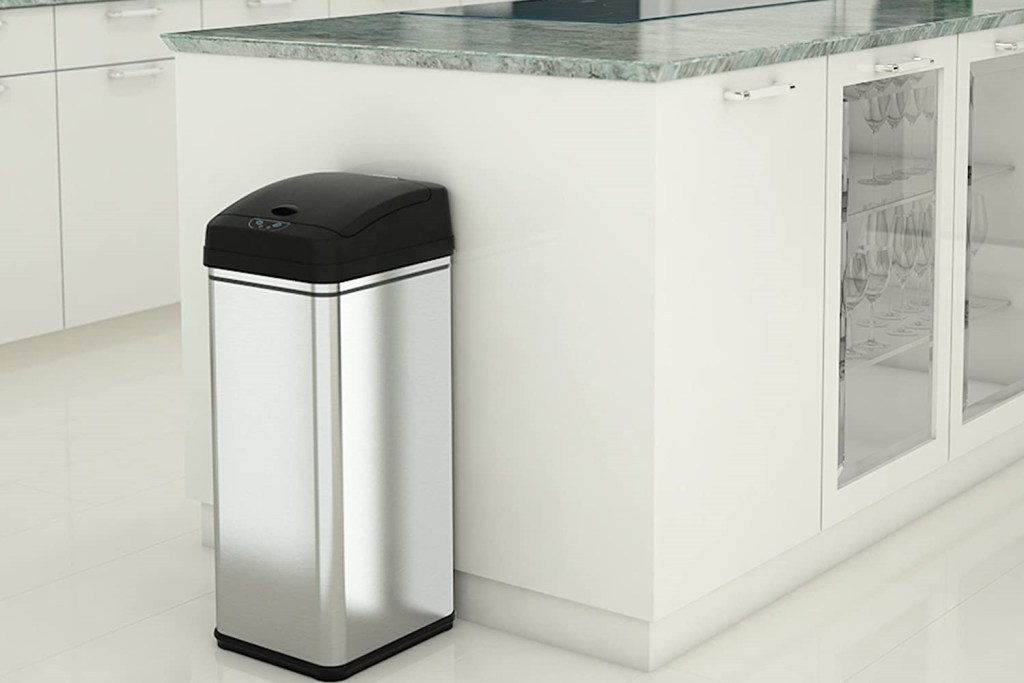 This product is a high-end automatic trash can that features an odor-absorbing filter, an extra-wide 12-inch opening, and two power options. The filter is included with the can and is a natural carbon filter that neutralizes and absorbs kitchen odors. The power options are four D-size batteries that can last up to 18 months, and an optional AC adapter (sold separately).
iTouchless 13.2 Gallon Stainless Steel Trash Can
Best Pedal Lid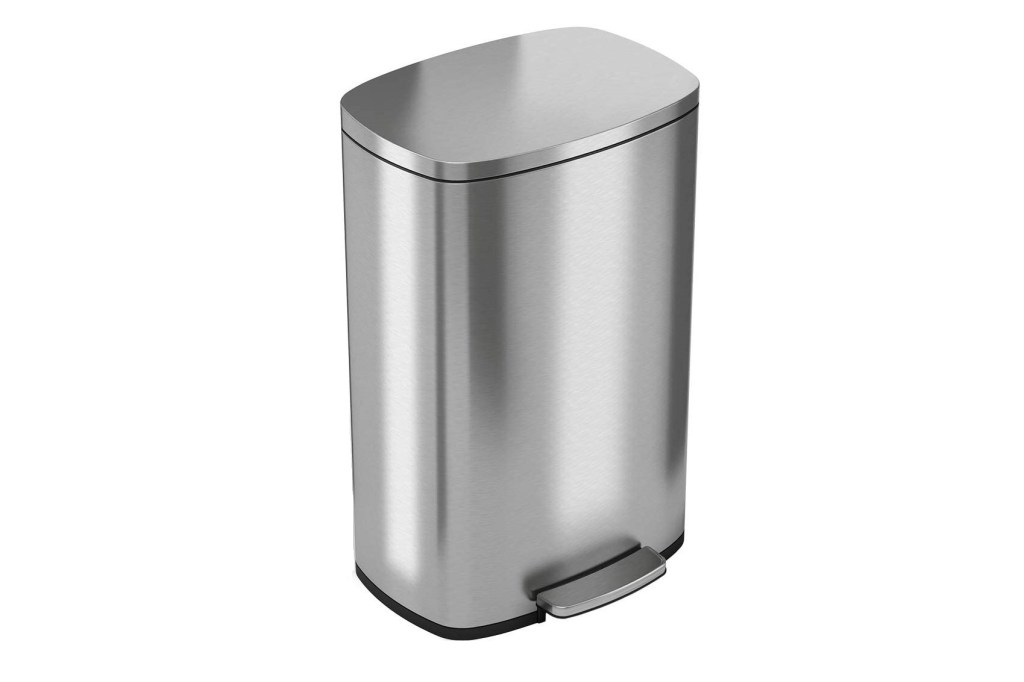 This oval-shaped stainless trash can features a pedal opener for touch-free use, an AbsorbX odor filter, and an easy-to-clean finish. The lid closes gently and silently due to a replaceable air damper that guarantees no slamming or noise for years.
simplehuman 13 Gallon Step Trash Can
Best for Kitchen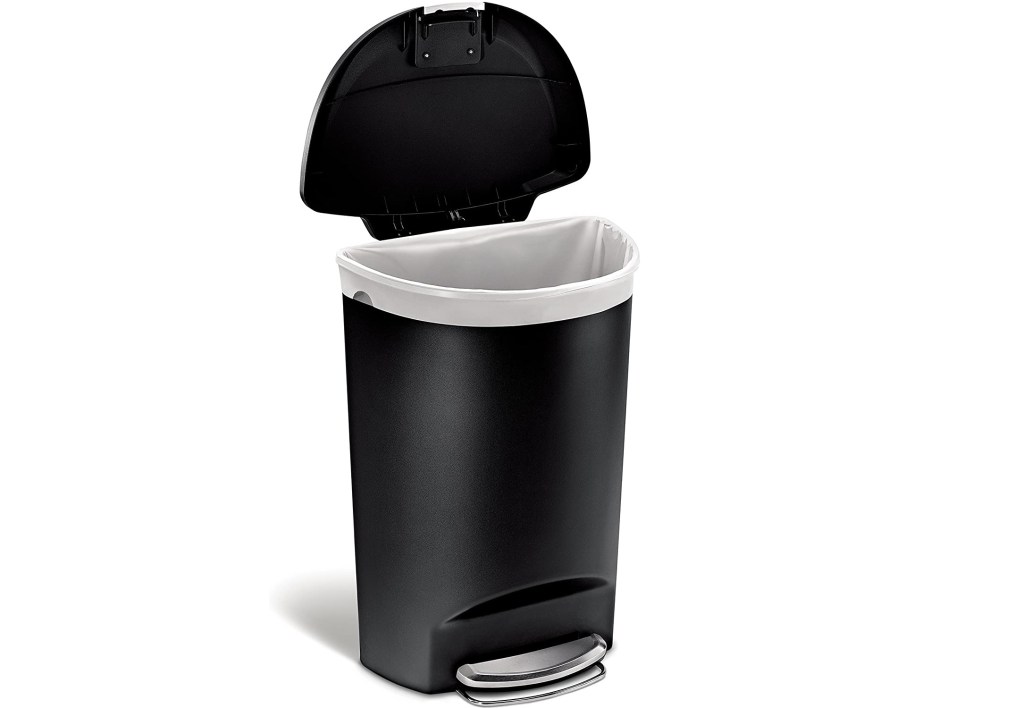 This semiround plastic bin is an excellent choice in a 13-gallon trash can. It is constructed from sturdy plastic, uses a hands-free step opener, and has a secure sliding lock to keep pets and young children out. The can shape fits easily against a wall or other flat surface, and the steel pedal is engineered to last for 150,000 openings.
Editors' Recommendations