Trash is an unavoidable byproduct of life. But just because you can't prevent it doesn't mean you have to live with its unwanted smells or unpleasant appearance. An attractive trash can that is full of fingerprints can quickly look dirty or unpolished. The trash cans with lids and foot pedals are a cleaner alternative that is modern and sanitary for any office. Avoid spreading germs and keep your space looking great with a smudge-free garbage pail.
When throwing your trash out, our hands are often dirty or full of stuff. The functional items on our list provide a hands-free solution to keep your workspace clean and create a healthier environment for your coworkers. They also contain odors inside of the bin, so you don't have to worry about unpleasant smells while you cook or work. The trash cans on our list feature convenient lids and step pedals that make everyday life easier, cleaner, and healthier for all. Let's take a look at our top picks.
simplehuman Slim Step Trash Can
Best overall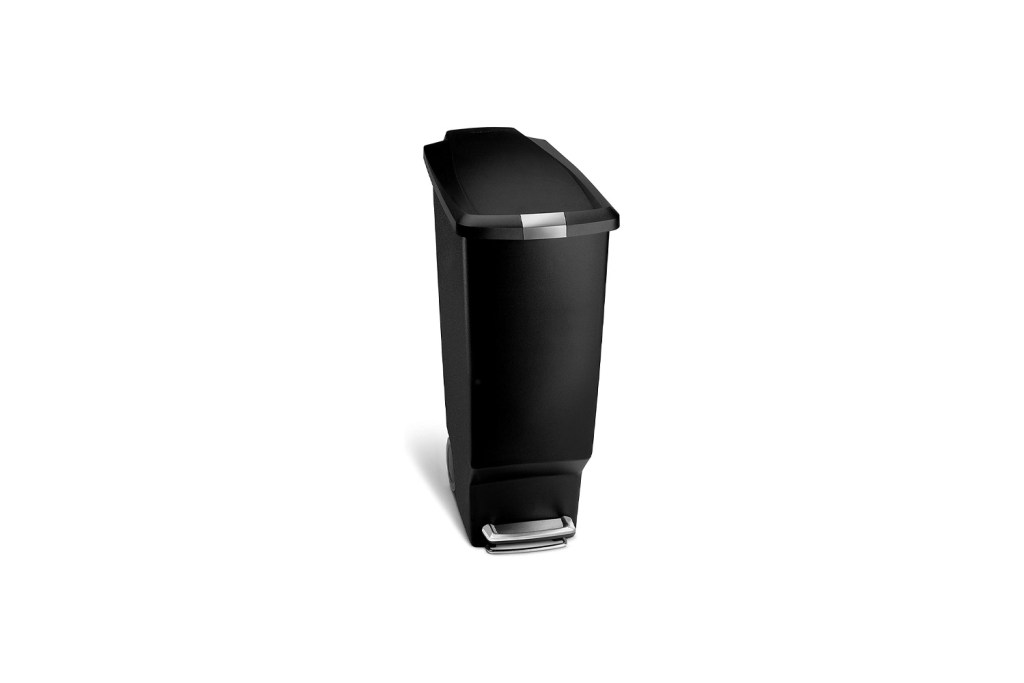 Trash cans are the perfect solution to avoid germs and odors in busy homes or offices. When every inch of space counts, the simplehuman Slim Step Trash Can delivers superior design with great capacity. It holds up to 10.6 gallons of waste with an extra-strong and durable build that is also attractive. Featuring a slide lock security lid, you can keep pets and curious children out of the trash for even greater hygiene.
iTouchless SoftStep Step Trash Can
Best odor control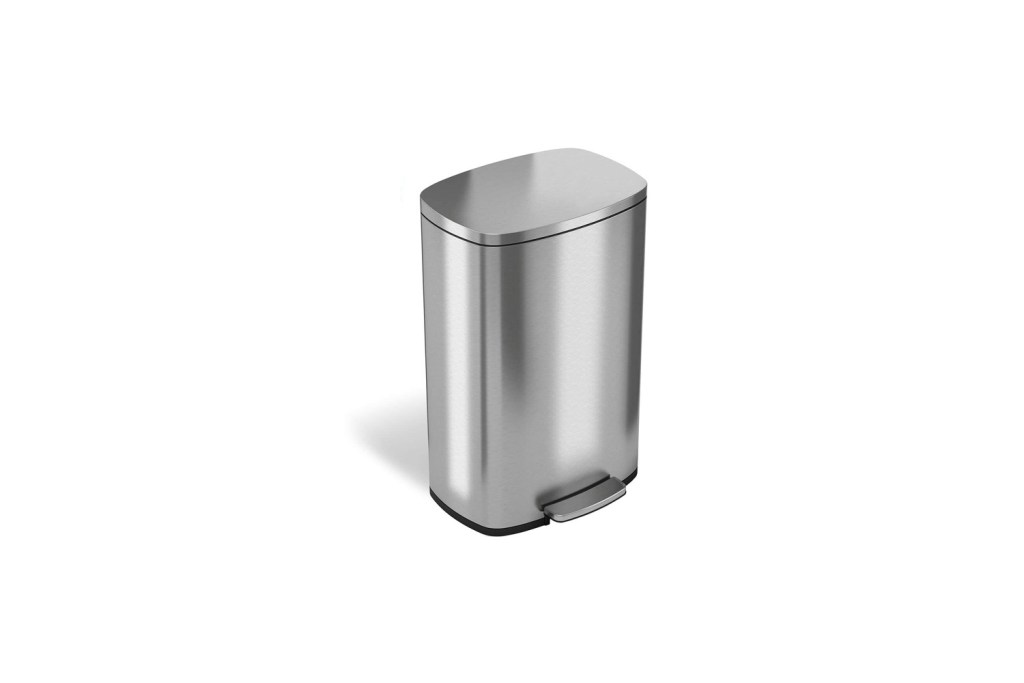 When odor control is the top priority for your home or office, the iTouchless SoftStep Step Trash Can is able to hold up to 13.2 gallons of waste without letting out unpleasant smells. It features an AbsorbX Odor Filter that keeps your home smelling clean and promotes healthier air. Its silent lid opens and closes smoothly with the use of a soft pedal, so you never worry about loud bangs or noises.
simplehuman Kitchen Step Trash Can
Best lock system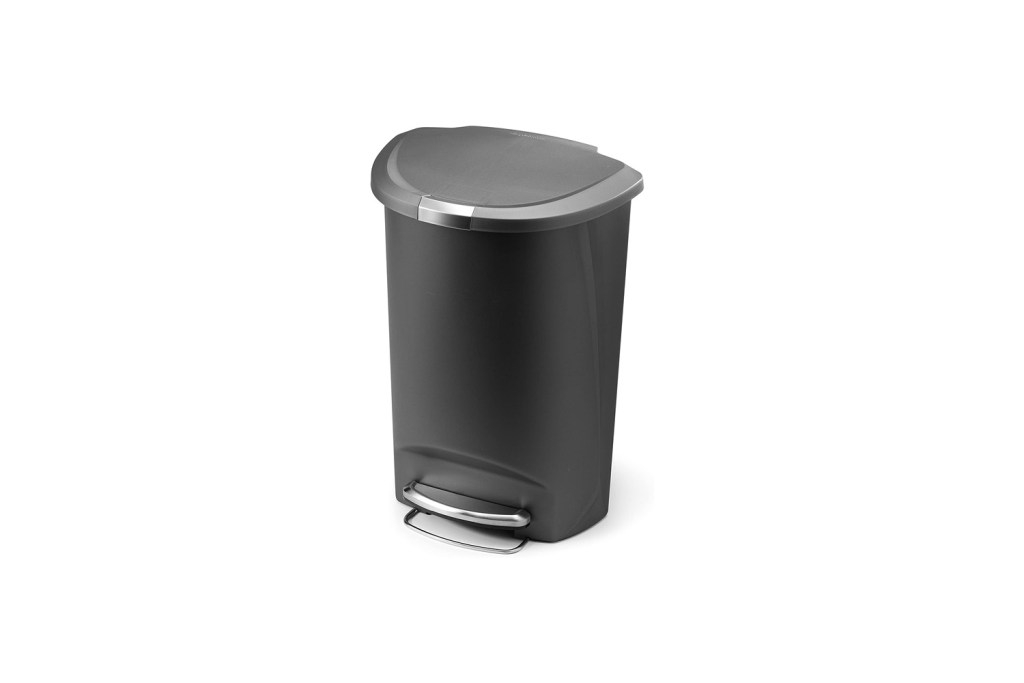 Keep your workspace safe and healthy with the lock-lid system of the simplehuman Kitchen Step Trash Can. This solution also keeps visiting pets out of your trash, to prevent avoid unexpected messes. Open and shut the lid with the efficient use of a step that is modern and engineered to last.
Editors' Recommendations