It's a fact: Trash is part of our everyday lives. The good thing about outdoor trash cans is that they make it easy to hide and easy to discard. If you are in a neighborhood with a homeowner's association, you may be under restrictions about the look, color, and shape of your garbage cans. If you're lucky enough to have curbside recycling, you may want a larger receptacle than your standard bin.
For home or commercial use, quality trash can make a big difference on trash day. For household or yard waste, it should be easy to tie and toss your bags in and place them at your curb or driveway. There should be no need to think about them at all — a waterproof and animal-proof garbage can is an essential item for your home. We've looked at several products and have put together some useful recommendations to help you choose the right trash can for your needs.
Rubbermaid 50-Gallon Wheeled Trash Can
Best With Wheels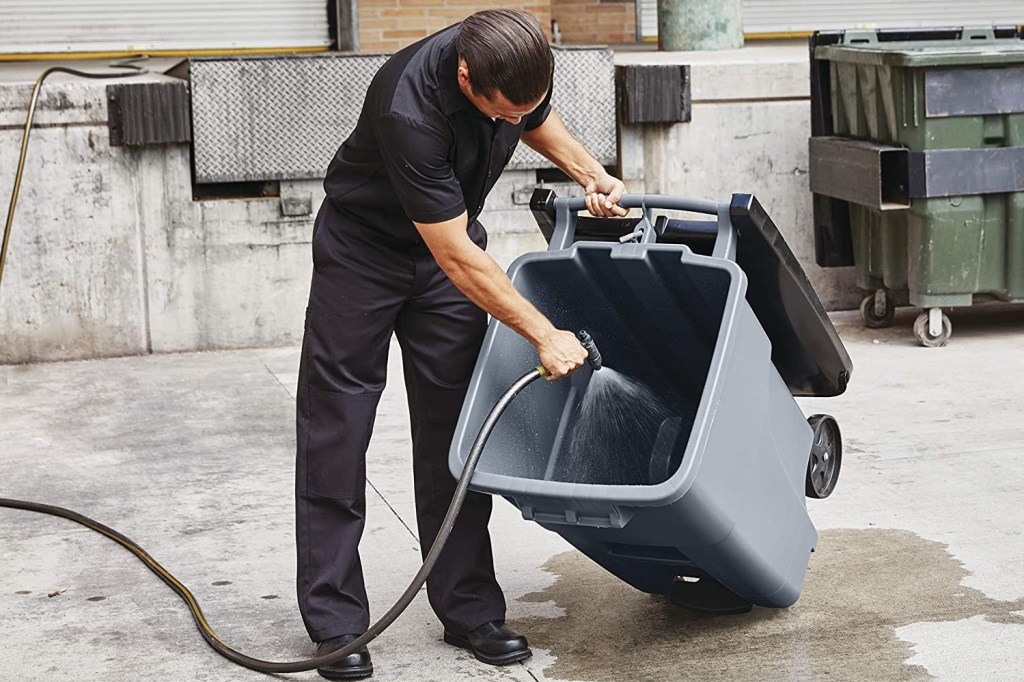 The quality construction and innovative design set this trash can apart from the competition, and they are built to last for years. One of the most popular large-capacity trash cans out there is the Rubbermaid 50-Gallon Wheeled Trash Can. Rubbermaid has been the gold standard in container innovation for several decades, and its quality shows in this product. The can is designed for ease of use with large wheels, a comfortable ergonomic grip, and a full-range lid.
Keter Copenhagen 32 Gallon Trash Can
Best Resin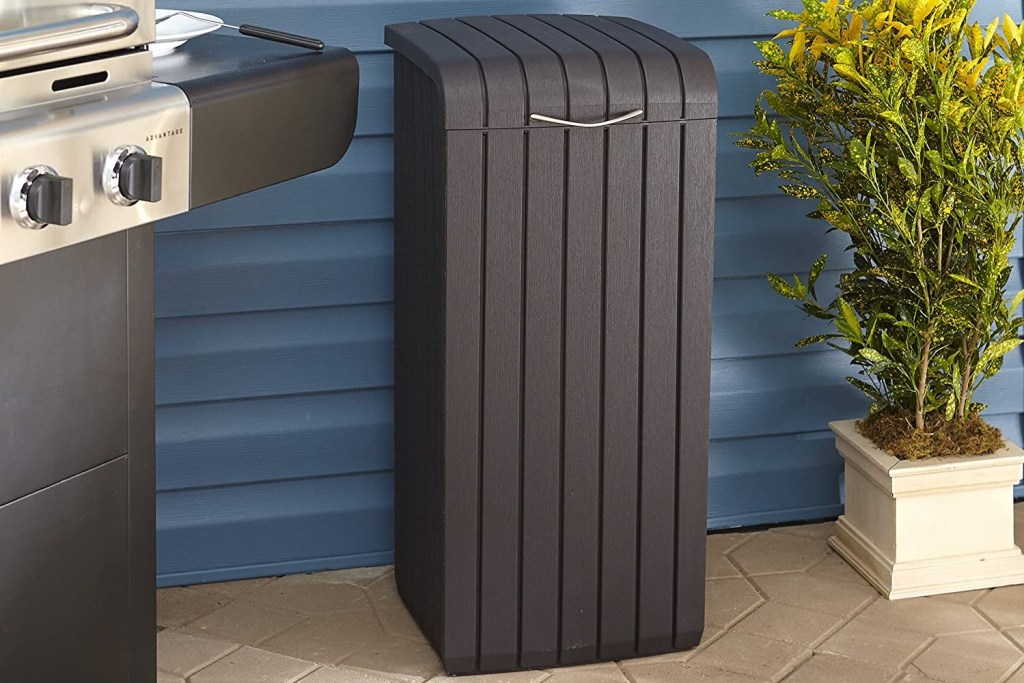 If you're looking for a sleek and functional resin trash can with a unique design, the Keter Copenhagen may be the right product for you. This trash can accommodates 30-39-gallon bags and fits tidily in small spaces indoors or outside. It features a removal rim that secures trash bags, metal hinges, and a front handle that make it easy to access.
Suncast 33 Gallon Hideaway Trash Can
Best Decorative
If you're in the market for an outdoor-only trash can but want something attractive, this trash can is a great choice. It features a latticework/wicker and mock-wood panel design, is raised from the ground, and is small enough to sit discreetly at the edge of your patio or outdoor kitchen.
Editors' Recommendations