The mop heads have different styles, compositions, and features that make them all unique in their own ways. Watch out for the composition of the mop heads: Is it natural? Synthetic? A blend of both? See if you need to have a certain style of mop head to fit the handle. Some designs are more universal, while others are made to refill for a specific brand. Watch out for these details to make sure that the mop head is compatible to your handle.
Replaceable mop heads have a slew of their own benefits. Most replaceable mop heads are detachable not only to be replaceable but to be cleaned more easily in the washing machine. Their washable reusability can range anywhere from 10 to 100 washes for its life cycle. Many are also now made of microfiber, which helps it double as a dry mop for dusting.
O-Cedar Microfiber Cloth Mop
Best for Tile Floors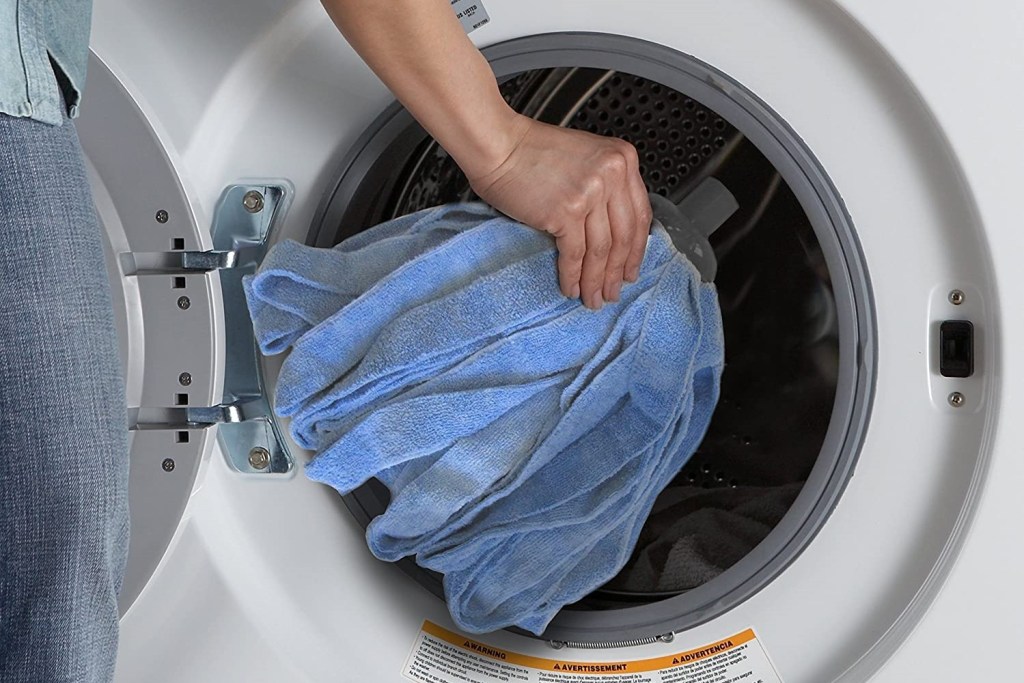 When you need a mop for your tiles, the O-Cedar Microfiber Cloth Mop is a great choice. The mop head is made of strips of microfiber that can be cleaned in the washing machine and reused up to 100 times. The microfiber cloth works great on tiles because it does not leave behind any stray fibers, since these strips are all constructed together. When dry, it can also serve double duty as a dust mop.
AmazonBasics Loop-End Synthetic Mop Head
Best Cotton
The AmazonBasics Loop-End Synthetic Mop Head is made of a cotton and synthetic blend to bring together the best of both worlds. The cotton gives the mop head a large capacity for absorption, while the synthetic fibers bind the cotton together to give it optimal tensile strength. You can get these mops in different colors to designate at different parts of the house or to color-code different cleaners that should not be mixed together. You can throw these in the wash and use them over and over again.
Rubbermaid Commercial Mop Head
Most Versatile
The Rubbermaid Commercial Mop Head has a universal headband that lets you fit this mop head into most mop handles. The looped-end yarns reduces lint and prevents fraying that could decrease the quality of the clean delivered by these mop heads. The tailband at the ends of the mop dries quickly and holds yarn securely, so you can mop more surface area than most others. You can also use the mop head for most surfaces.
Whether looped fibers or strips of microfiber, synthetic or natural, large or small, one of these replaceable mop heads have a home in your broom closet. Keep them handy and store them in a safe place to have a quick replacement for your convenience. You will be happy to have such a convenient and helpful home-cleaning supply around.
Editors' Recommendations