One surprising benefit of the spin mop that many may not think about is the splashing radius and the positioning of the head. Because of the microfiber design of most spin mops, the water does not splash around at the ends of the yarn fibers of conventional mop heads. The mop can also be used directly upright, and none of the quality of the mopping gets compromised.
Spin mops are a specially designed mop and bucket combination that does not require any battery-powered fancy tool to get it going and finished. You can keep your hands clean and dry with the wringing abilities of the mop bucket. The mop head "spins" around the mop bucket and gets wrung out through a slitted basket that makes it easy to get rid of excess water.
O-Cedar EasyWring Spin Mop Microfiber
Best Overall
The O-Cedar EasyWring Spin Mop Microfiber cloth heads are a high-quality mop head refill that leaves no streaks while cleaning. It has absorbent strings that can easily be wrung dry, as well. Bacteria can be removed easily just with water, too. According to a third-party lab study, over 99 percent of E. coli was removed just by the tough deep-cleaning nature of this mop head with water on a hardwood surface.
Tidy Monster Spin Mop Replacement Heads
Best for Smooth Floors
The Tidy Monster Spin Mop Replacement Heads is great for smooth floors like tile and hardwood because the mop head is made of microfibers. The delicate nature of microfiber makes this great on wooden surfaces because there will be no scratches left on the surface. It also helps remove tough dirt and grime effortlessly. The replacements are made for the Spin Mop system.
DANGSHAN Mop Micro Head Refill
Best Value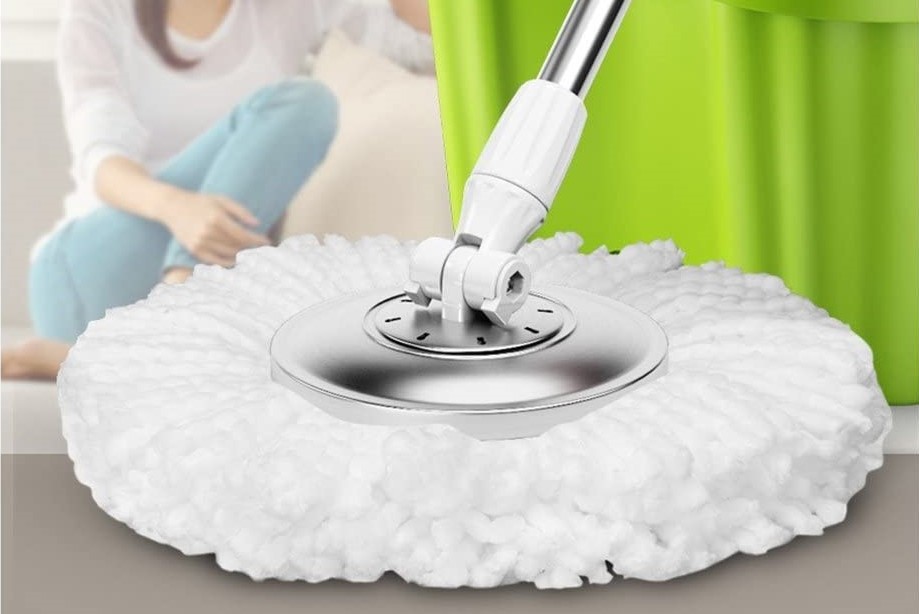 Spinning mop heads do not have to break the bank if you want to get a high-quality mop head. The DANGSHAN Mop Micro Head Refill packs are great for keeping a year's worth of mop heads around the house to use. The mop heads can both be used when dry or wet as dusting or cleaning agents. The installation of these mop heads is easy so even those who are inexperienced with newer technologies — they can easily replace these on the mop for repeated use.
A spin mop will quickly become your best friend during those long spring cleaning days or when you have a bigger spill that needs attention right away. Keep these replacements around to always be prepared for the next switch-out.
Editors' Recommendations