On top of spraying water for easier cleaning, some spray mops have additional features. For example, they may be able to kill bacteria just with water. Or, your mop may have a rotating head for easy cleaning around corners. Reusable pads help you save money, and hooks can make a mop easy to store. These are all things to consider before buying a spray mop. Now, let's look at the best spray mops.
Whether your main concern is bacteria or not harming your expensive floors, a good spray mop can really help you out. You want to make sure you get one that's well-designed and comfortable, and that you have a strong, safe solution.
O-Cedar ProMist MAX Microfiber Spray Mop
Best Value
The ProMist Max offers the most value for the price. Its microfiber pad allows for deep cleaning and removes 99% of bacteria with just water. It's also machine-washable, which makes it easy to clean. The head tilts 180 degrees, so you can simply flip the pad over and continue cleaning for a long time without stopping.
HOMTOYOU Spray Mop
Best Design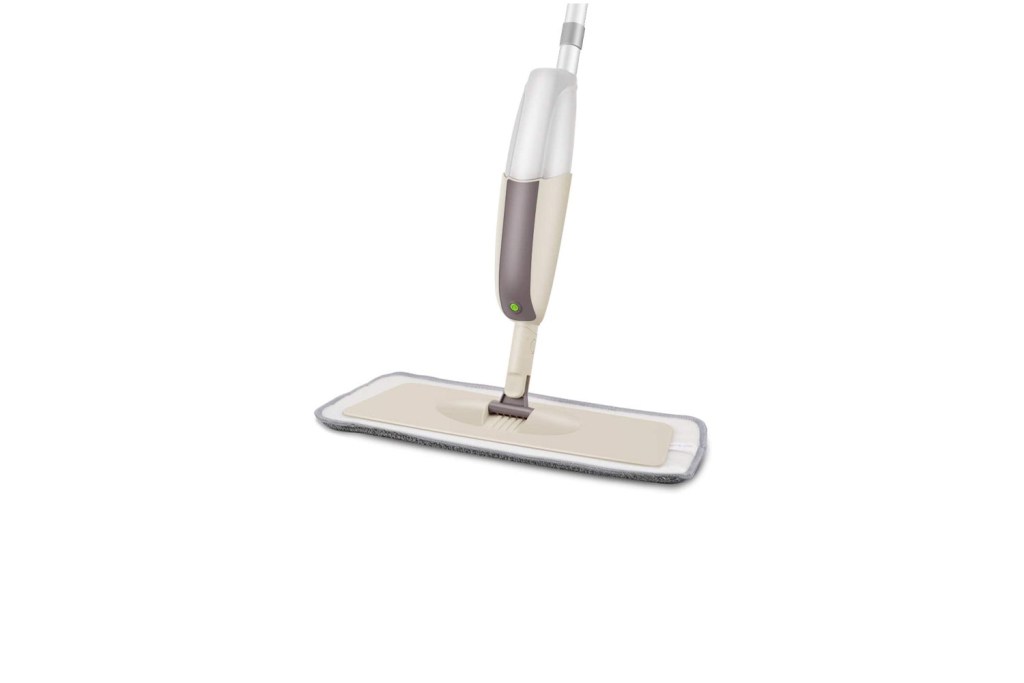 The Homtoyou is simply stunning. It looks good enough that you won't want to hide it in a cleaning closet. It's also ergonomically-designed, making it easy to use for longer periods of time, and it has a 360-degree swivel head that really allows you to reach everywhere.
Bona Hardwood Floor Premium Spray Mop
Best Overall
The Bona Premium spray mop is safe to use with almost all wood flooring, and its extra-large mop heads make cleaning easier and faster. It also comes with a ready-to-use 34-ounce cleaning solution, so you can start working right away.
If you have hardwood floors, spray mops are a dream. You simply fill it with the right solution and spray as you go, letting the mop head do the hard work. The right mop not only leaves everything sparkly clean, but it also protects your floors and extends their lifespans. It's a fast and easy solution that saves you time.
Editors' Recommendations