Whiteboard erasers keep your writing surface clear and stain-free. Years of improperly wiping off dry-erase markers may make your board muddy and discolored. Luckily, we've researched the best whiteboard erasers available and listed them here to help you choose the perfect fit for you.
Whiteboard erasers are commonly made of felt and backed with foam handles. Most are designed to store easily on top of marker trays, which is why they're so lightweight. Other whiteboard erasers are made with a magnetic backing, so you can store them directly on magnetic whiteboards. These help you keep track of them even if you don't have a marker tray. There are endless designs available to choose from, but take a look at our favorite picks for inspiration.
Expo Block Whiteboard Eraser
Best Overall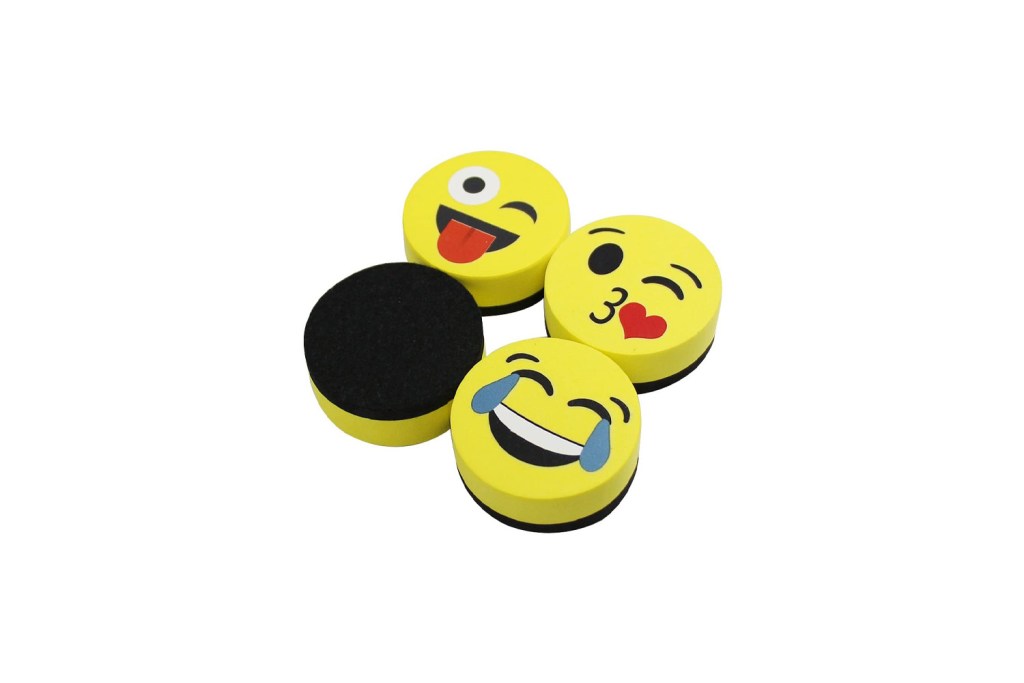 The Expo Block Eraser is made of soft pile felt for even wiping and a foam handle for a comfortable grip. It's the best overall choice as it works on whiteboards, glass, porcelain, melamine, and other similar surfaces. When the eraser needs cleaning, you can wash it with soap and water.
VIZ-PRO Smiley Face Whiteboard Eraser
Best for Classrooms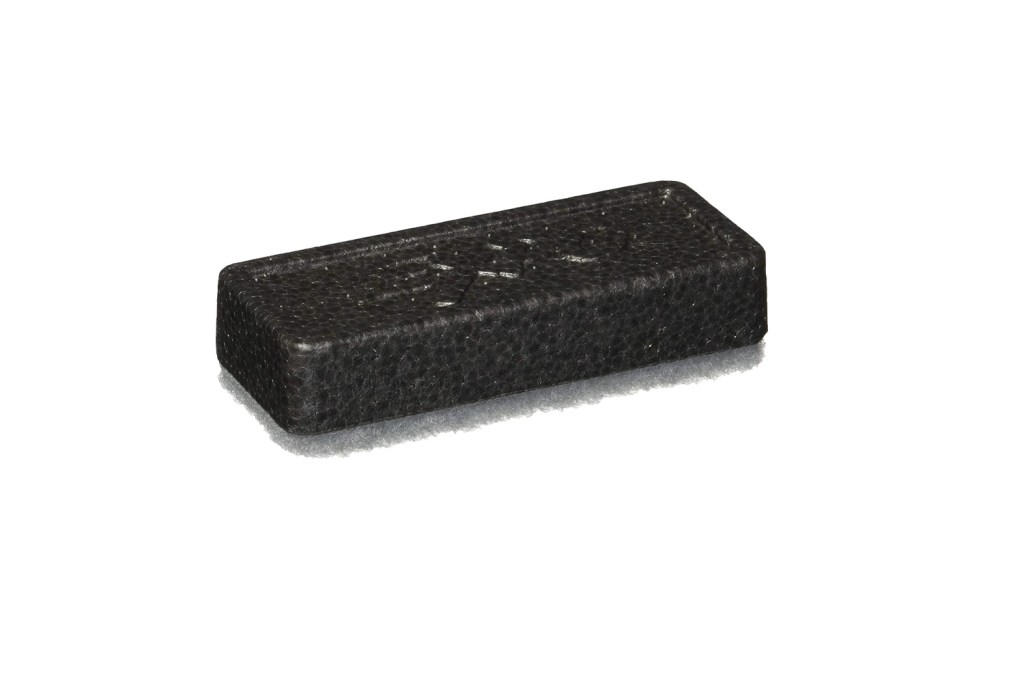 Never lose an eraser again with the magnetic erasers from VIZ-PRO. The four round erasers feature playful smiley face designs on one side, making this set ideal for your students. Stick the magnetic bottom onto your board or any magnetic surface for easy storage.
Impresa Products Dry Erase Erasers
Best Compact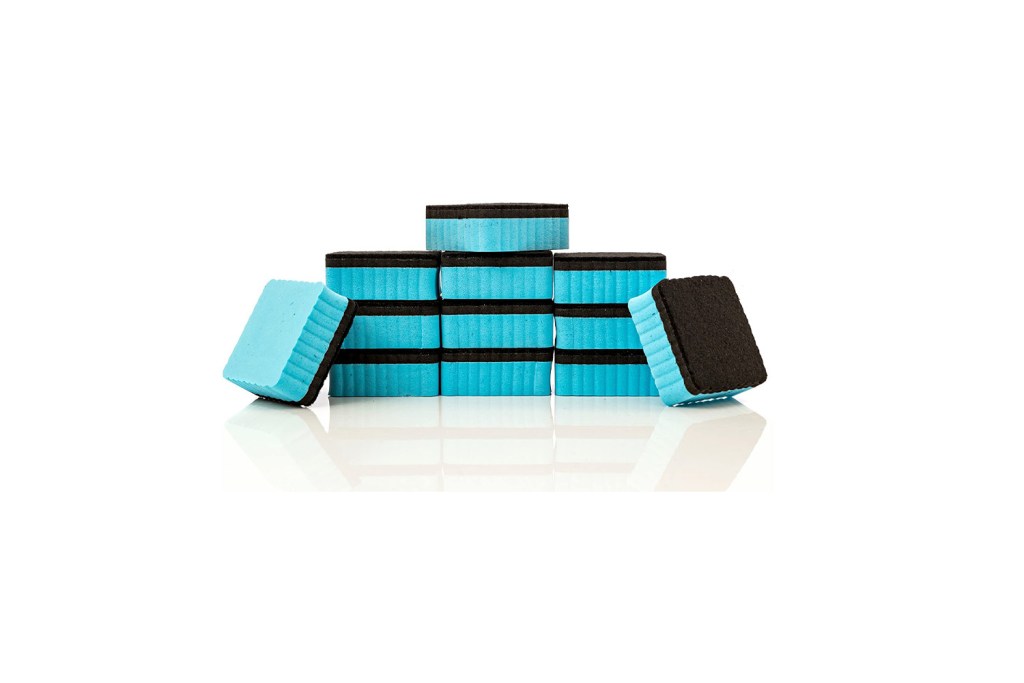 The 12-piece whiteboard eraser set from Impresa is the best compact option. These small square erasers measure 2 inches by 2 inches, making them ideal for small boards at home or on your work desk. Despite its compact size, a bright cyan foam handle ensures you don't lose them easily.
Whiteboard erasers use felt to wipe dry erase markings off classic boards, glass boards, steel boards, and more. You can prevent discoloration and dull boards by cleaning up with a high-quality whiteboard eraser after every use. Fortunately, any eraser from our list will do the job whether it's your board at home or in the office.
Editors' Recommendations