There are many kinds of shipping labels used to deliver mail and packages. Some postage is merely a stamp. But more complicated packaging, due to weight or shape, impacts the type of shipping label needed. Sure, you can pay for standard or generic shipping labels on your goods, but this may not be the best option for you. If your packaging is heavily branded, your shipping labels should be, too. Or, if your industry demands efficiency and practically, you'll want something you can easily correct and adapt.
Read on to learn more about shipping labels, like the difference between a label and a stamp, and discover how to create a shipping label for your business.
What is a shipping label?
This might seem like a no-brainer, but shipping labels are stickers attached to larger mail pieces. They must meet postage requirements for national and/or international standards to ensure your package gets delivered. Label creation is generally free; it's the actual postage you pay for.
You can create custom, on-brand shipping labels, too. Packaging includes the shipping labels. It's important to pay attention to these kinds of details for your most loyal customers. You also need to determine if you'll provide prepaid shipping labels for returns or exchanges.
A basic shipping label includes name, address, and other details. It may also include bar codes and other information relevant to shipping requirements. Now that you know what goes into a shipping label, it's time to learn how to create it.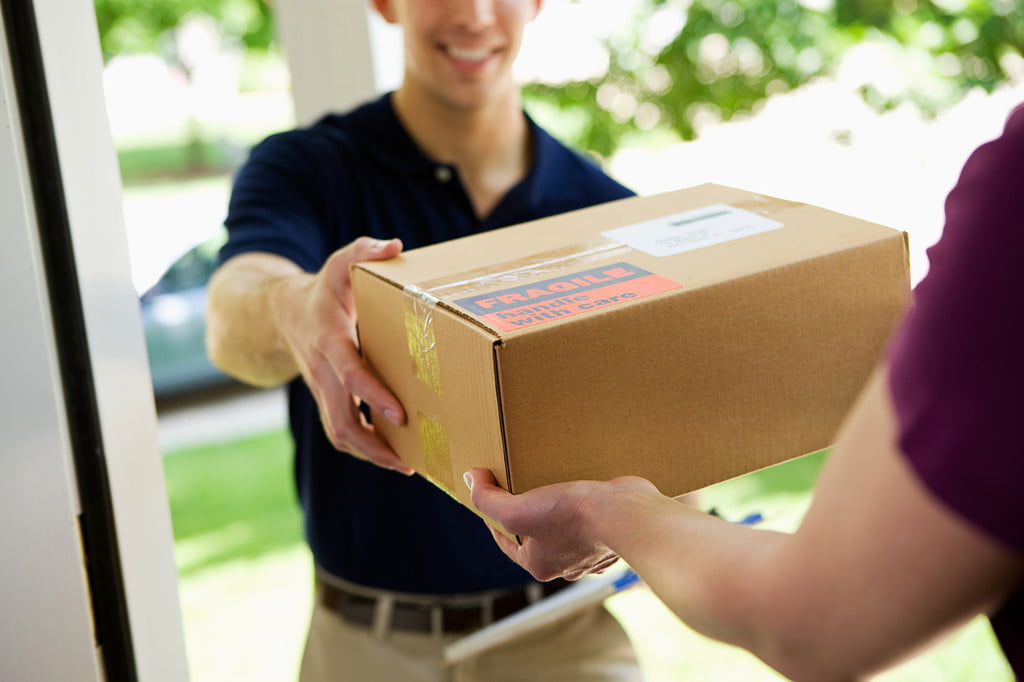 1. Find your preferred mail carrier
There are many major mail carriers available within the United States. You may ship via USPS, UPS, FedEx, DHL, or some other company. Each mail provider has a different standard for shipping labels, but the USPS has the final say on anything federal and international.
Figure out what's easiest for your business. Some mail carriers allow you to schedule a pickup. Others allow for seamless purchase with postage and label printing, too. If you're printing custom labels, make sure they meet USPS postage requirements.
2. Determine if you need specialized software
Not every mail carrier provides software to print custom shipping labels. Make sure you research each mail carrier before choosing one that can't print your labels. If you want custom labels, you'll need certain software.
You'll find some mail carriers allow you to upload custom labels that you can then print and integrate with postage. Ultimately, you'll have to design your labels using separate software.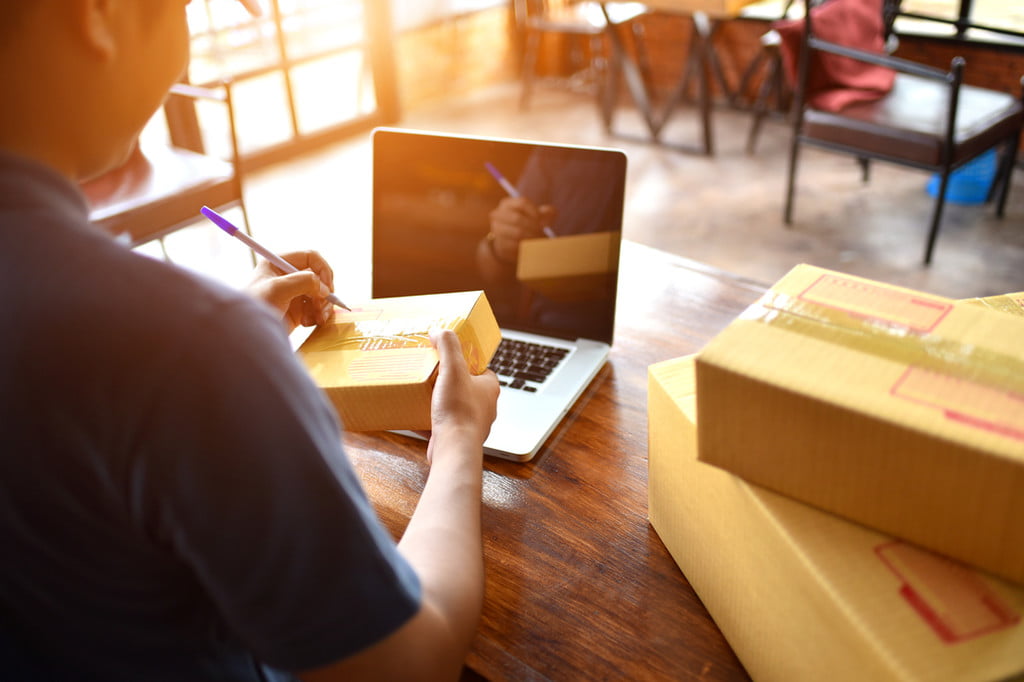 3. Share your special instructions
When shipping certain items, you'll need to specify certain details. These may be on the packaging, but it's helpful to include this on the label, too. Include this info if items are fragile, flammable, perishable, or need to be transported vertically. The more details you provide in your packaging, the more likely your customer will receive their goods in excellent condition.
4. Figure out label placement
If you include special instructions on your packaging and label, you'll need to consider where you place the label, too. Important information needs to be clearly displayed, so mail carriers at any of the various stops don't overlook an important detail.
Placing labels on top is most common. You'll find certain labels taped or in clear plastic protectors to ensure no water or damage happens to important information on the label.
5. Consider packing slips
When you ship one or more items, a nice touch to include is a packing slip. If you include a prepaid return shipping label, a packing slip can help you and your customers track returns and purchases more easily. A shipping label could include a corresponding bar code located on the packing slip.
Including details like this helps with lost packages or large orders broken into multiple shipments. If packing slips aren't realistic or necessary, consider email alerts to notify your customers instead.
Time to ship out those goods
Whether you choose to design your own labels or use standardized ones from a mail carrier, it's time to deliver high-quality packaging to your customers. Determine which label style is most on-brand for your current packaging.
Maybe you can't afford to invest in the extra details yet, but don't be afraid to explore small brand elements like this before reinventing your overall packaging. Of course, it may simply be the most on-brand move to stick with the basics, too. Make sure you know what suits your brand best.
Related: Best Vehicle Shipping in Wichita
Editors' Recommendations