A big danger of computer towers is that they tend to overheat quickly. In a room with no ventilation or cooling appliances, the desktop tower can start heating up when processing and working. This can cause it to overheat, and multiple components will stop working due to the excessive amount of heat. That is why having a way for the ventilation system to perform is an important feature in a desktop tower stand.
Desktop computer stands can be made from multiple materials. Most commonly, you can find metal stands that will go underneath the tower and raise it for better ventilation. Other stands are made from wood so that you do not have a hot piece of metal to handle when your computer gets hot. When finding a computer stand for your desktop tower, think about where it will go, and then choose the best material for that location.
VIVO Computer Tower Desktop Case
Best Mobility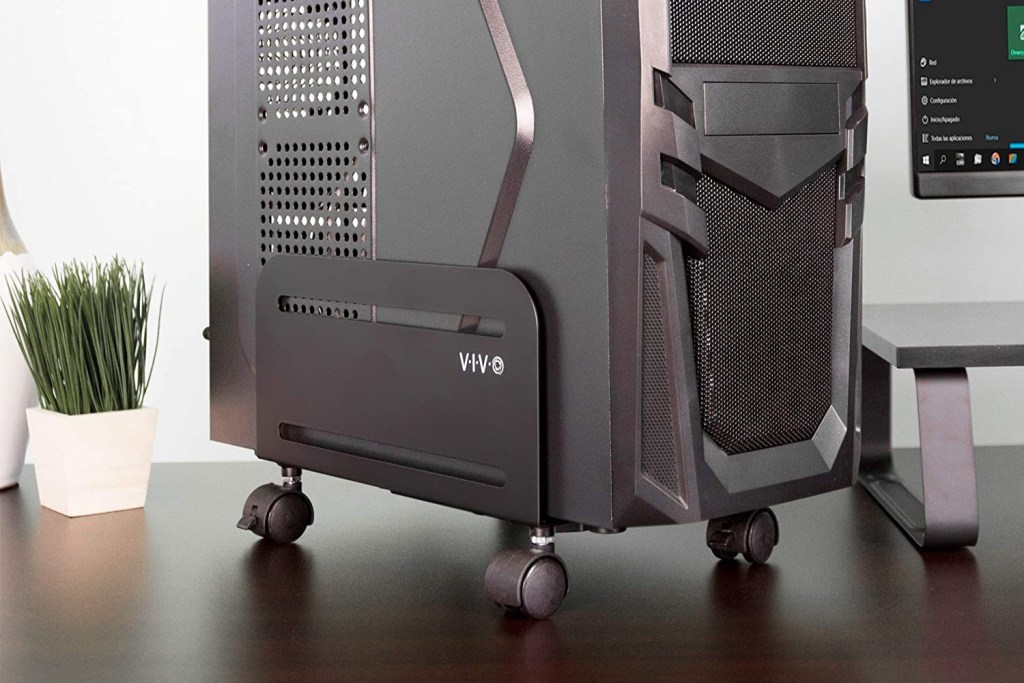 When you need to cart your desktop tower around, the Vivo Computer Tower Desktop Case will do the trick. The four caster wheels will help you navigate your large computer tower with ease – you'll be able to reach wires and plugs, and it'll be easier to dust and clean the tower, too. The cart is made from durable, high-grade steel that locks in place to keep your computer tower secure. The beautiful finish makes the matte black color look professional and sleek without calling too much attention to it.
HUANUO Monitor Stand Riser
Best for Ventilation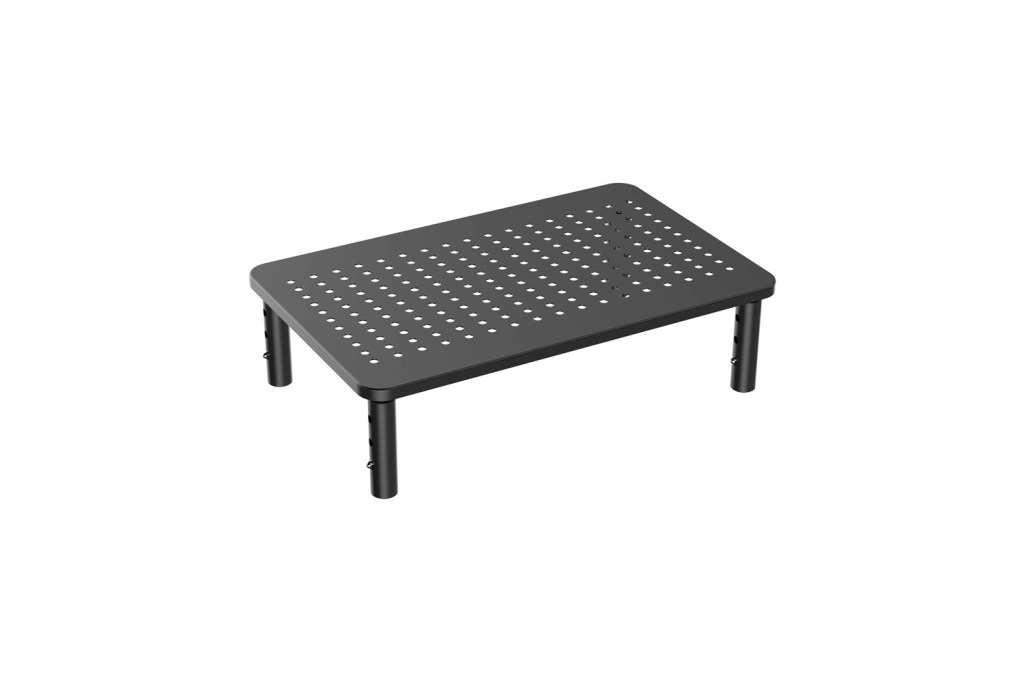 When your desktop computer is working hard, the last thing you want is for it to overheat and deteriorate from the heat. Using a Huanuo Monitor Stand Riser will give you the ability to keep your computer tower well-ventilated while it works. The stand increases airflow, thanks to the powder-coated steel and mesh platform. The desktop computer stand comes with three adjustable heights so you can place your tower on the floor or on your desk for maximum ventilation.
Monoprice Multimedia Desktop Stand
Best with Glass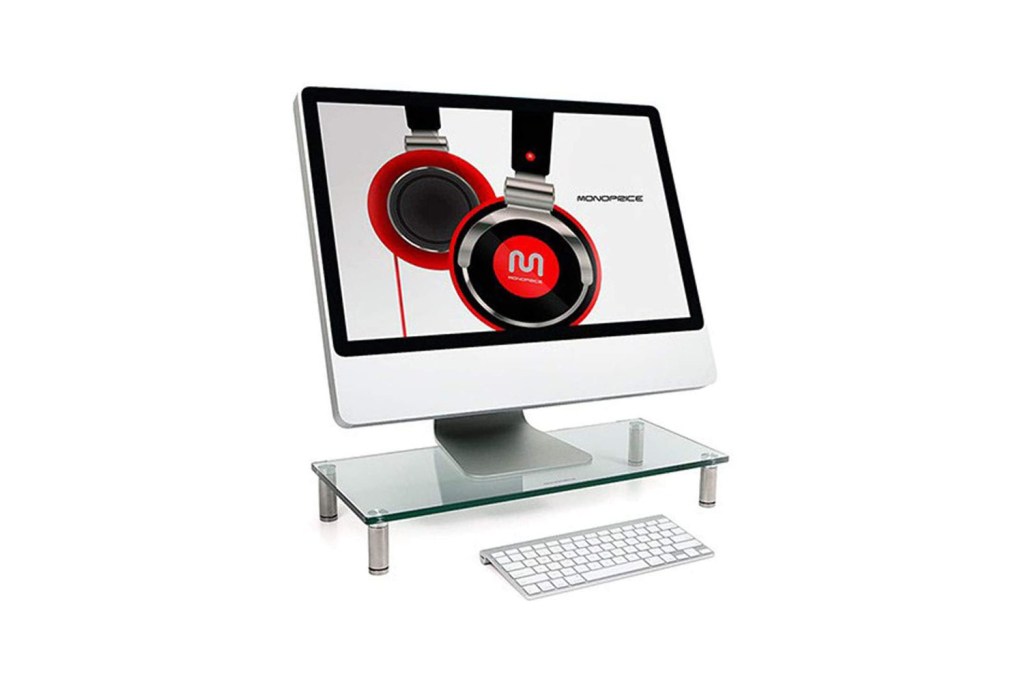 For those who want something practical with a postmodern design, get yourself the glass Monoprice Multimedia Desktop Stand. This stand can be used for your desktop monitor, your computer tower, or even speakers. The legs are extendable up to 1 inch, so you can find the perfect height for your computer equipment. The stand is made for the computer on your desk, and it will keep your computer components safe and working well.
When picking out the right desktop tower stand, take into account its materials, the size of your tower, and where you want to place it in your room. We hope that the choices we provided for you will fit your needs and that you can start taking care of your tower so it can keep working as hard as you do.
Editors' Recommendations