Your creative touch doesn't need to stop with a canvas or craft item. You can add a design to clothing or a handbag, too. Should you use one that's pink or red or green or blue or yellow? Or should you stick with a basic black? And should you go for a bold design or keep it minimalist — just your name, for example? You have many choices to make when it comes to branding your clothing and accessories with fabric markers or permanent fabric markers. These intriguing markers can help you narrow down colors or designs.
Fabric markers and permanent fabric markers contain a permanent color dye, paint, or ink that's engineered to not wash out of clothing or fade after multiple washes. They can be used for branding t-shirts, blouses, hats, scarves, and many other clothing items. To explore the parameters of your own personal touch, get one of these leading fabric markers or permanent fabric markers.
Crafts 4 ALL Permanent Fabric Marker
Best Overall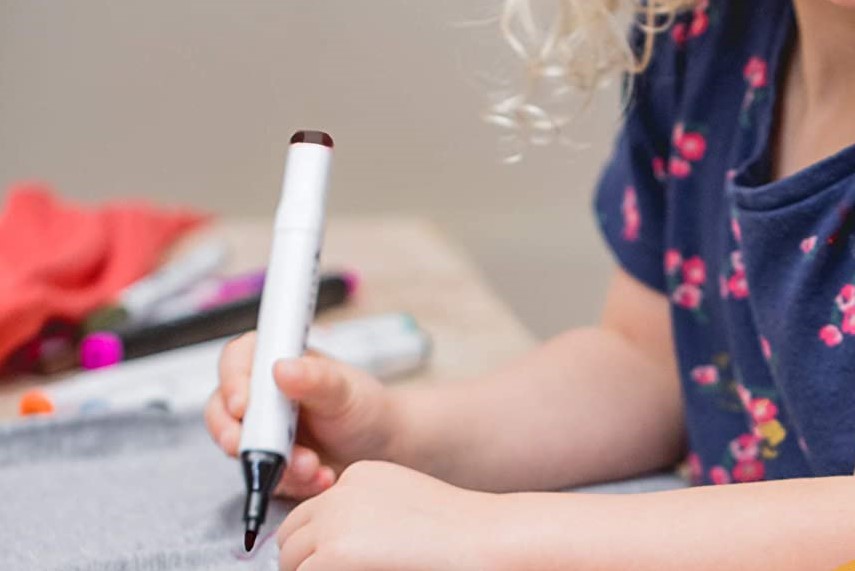 Quality and versatility are the hallmarks that professionals seek in a fabric marker. Crafts 4 All Permanent Fabric Marker offers these qualities. Sold as a set of two black markers, they promise premium quality and a permanent non-bleed mark on any fabric. The markers can accommodate writing in both thin or thick lines for higher versatility. Clothing with designs or writing remains pigmented and fade-resistant when washed in normal cycles. Try this enticing permanent fabric marker to make your clothing more alluring.
Creative Joy Fabric Markers
Most Versatile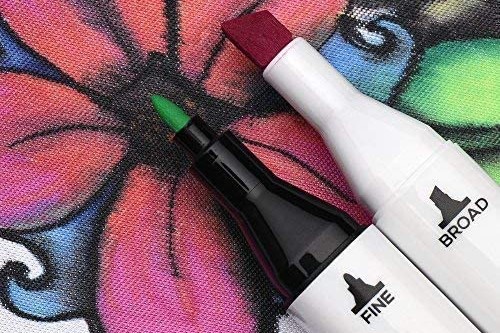 How about a fabric marker that offers a lot of colors and a lot of versatility? That describes the dual-tip Creative Joy Fabric Markers, which are available in 12 colors and feature a fine point that can be used to outline, draw, write, or add detail to a fabric design. In addition, a thick point can help fill in pictures drawn on fabric. The markers are designed for use on any fabric and a host of other branding items, including bibs, aprons, sneakers, and jackets.
Crafts 4 ALL Fabric Marker Pen Set
Best Color Variety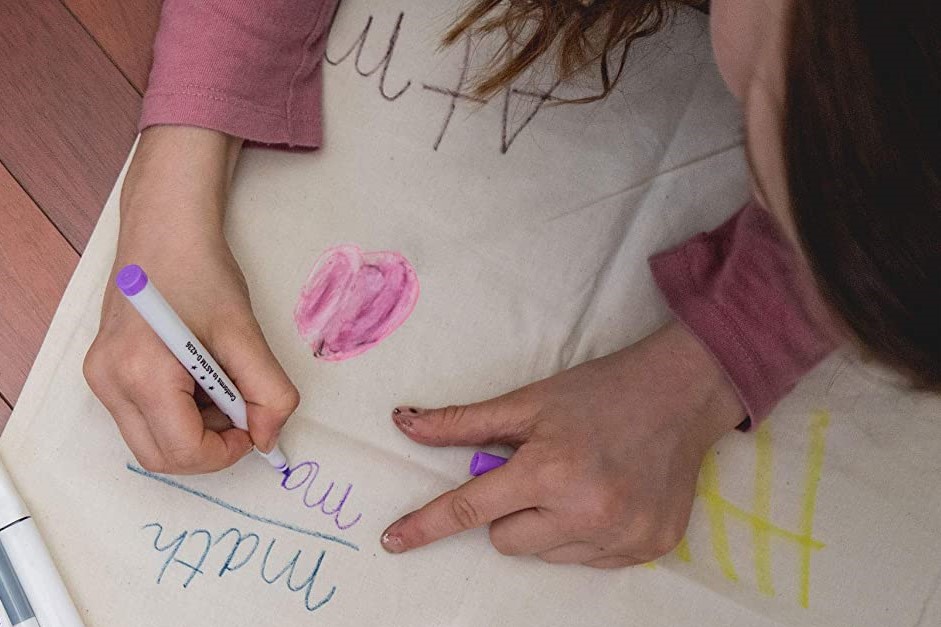 If 24 colors don't spell "variety" among fabric markers, then how many colors would? The Crafts 4 All Fabric Marker Pen Set is a top-notch option because it offers so many rainbow, earth, and fluorescent hues. The non-toxic markers feature a fine bullet tip for doodling, outlining, thick writing, sketching, underlining, or pro-grade calligraphy.
Editors' Recommendations