When it comes to powering your garbage disposal, go the cheaper and easier route with an air switch. A garbage disposal air switch can reduce the potential for an electric shock when a garbage disposal is turned on or off with wet hands. The push-button device is typically mounted on a countertop or kitchen sink. When you're ready to use an air switch for your garbage disposal, consider these leading air switch models, which are easy to install and blend well with any sink.
A garbage disposal air switch typically comes with a mountable power module, power cord, air tubing, and an air switch mechanism with a nickel, chrome, or bronze switch cover. A secondary outlet can be used as an alternating switch for a hot water dispenser or other sink equipment. These quick-to-install garbage disposal air switches rank among the top choices for an alternative disposal power device.
CLEESINK Sink Top Air Switch Kit
Best Overall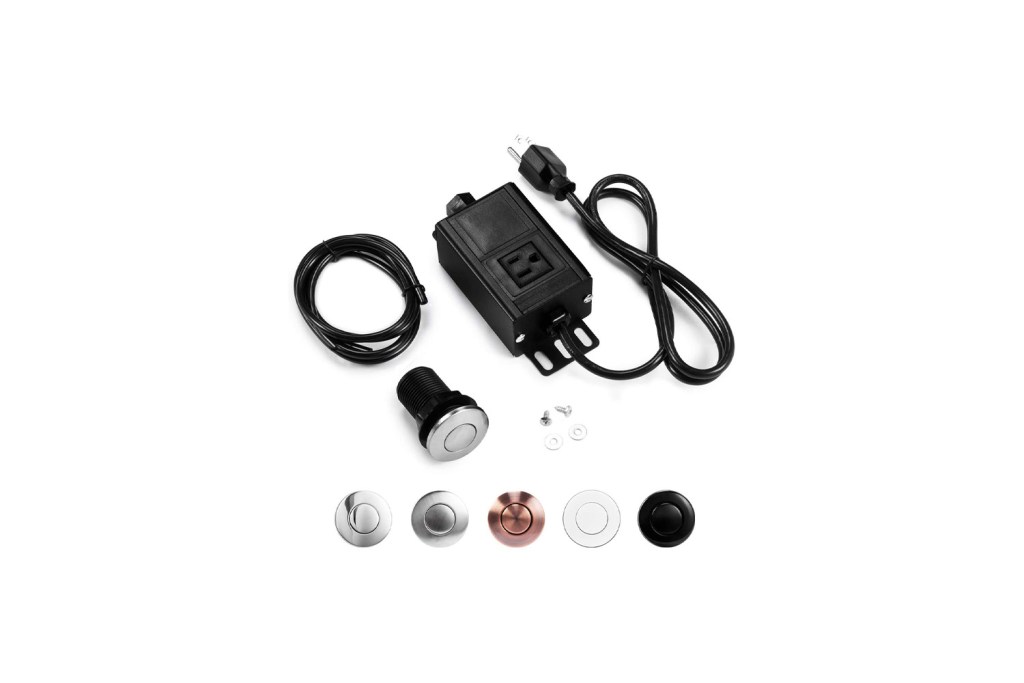 You want a garbage disposal air switch kit that offers high compatibility, safety, and efficiency. The Cleesink Sink Top Air Switch offers exactly that and is a solid overall option. It can be used with any brand of garbage disposal and is suitable for voltages from 110 to 130. The kit's power supply cords are certified by UL for security and long-term use.
Etoolcity Garbage Disposal Air Switch Kit
Easiest to Install
A garbage disposal air switch shouldn't provide a daunting installation challenge. The Etoolcity Garbage Disposal Air Switch Kit rates high among the easiest-to-install options. After drilling a small hole in a sink, countertop, or sink cabinet's front, a rubber gasket is placed between the push button and countertop. Then, a plastic nut is simply tightened under the sink counter to ensure a watertight seal — that's it. The stainless steel air switch is designed to remain elastic and flexible.
Essential Values Garbage Disposal Air Switch
Best for Decor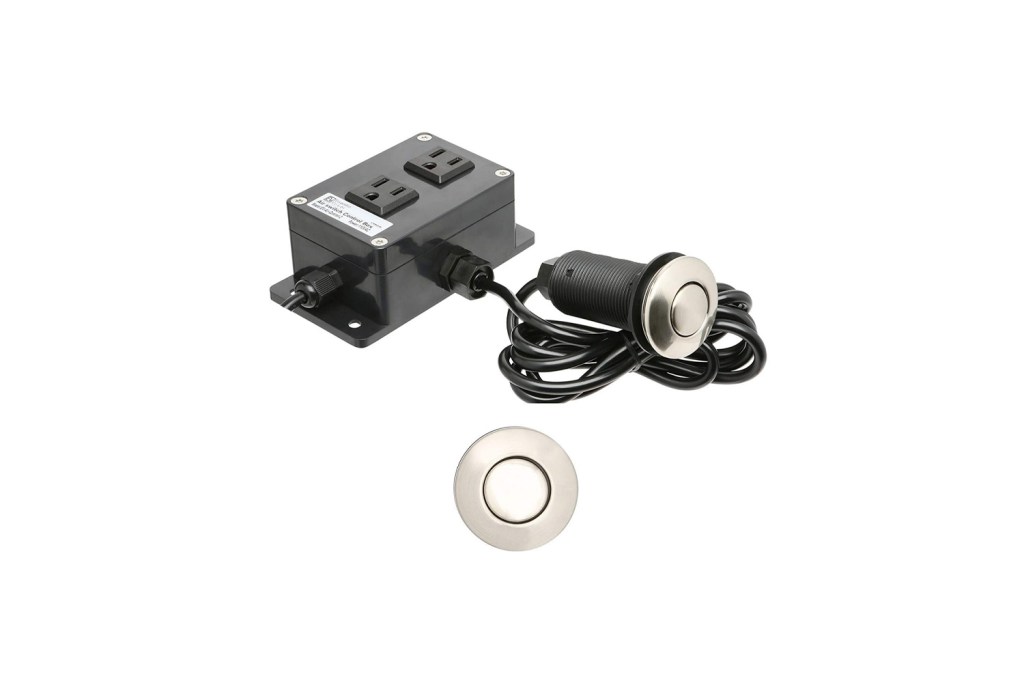 Seeking a garbage disposal air switch that matches your kitchen's style? Then look no further than the Essential Values Garbage Disposal Air Switch. Choose your switch cover from satin-brushed nickel, chrome, and red oil bronze to match any kitchen decor. Designed to be easy to install, the air switch can power a disposal without the complexity of hard wiring and an outlet.
Editors' Recommendations