To be considered optimal, a marker holder should be compatible with a wide variety of marker brands and types that come in a host of sizes. Plus, each compartment in the holder should be able to store several markers based on their sizes, so there can be groupings of colors or tip sizes. These leading marker holders meet optimal requirements and would be a good addition to your art or craft room.
Marker holders can store and organize many markers — more than 100, in some cases — either vertically or horizontally. The holders can be made of wood, plastic, or other materials, and sport a plain or snazzy design. No matter what volume of storage or level of design you're looking for, these attractive and functional marker holders can meet your needs.
qianshan Pencil Case Holder
Best Overall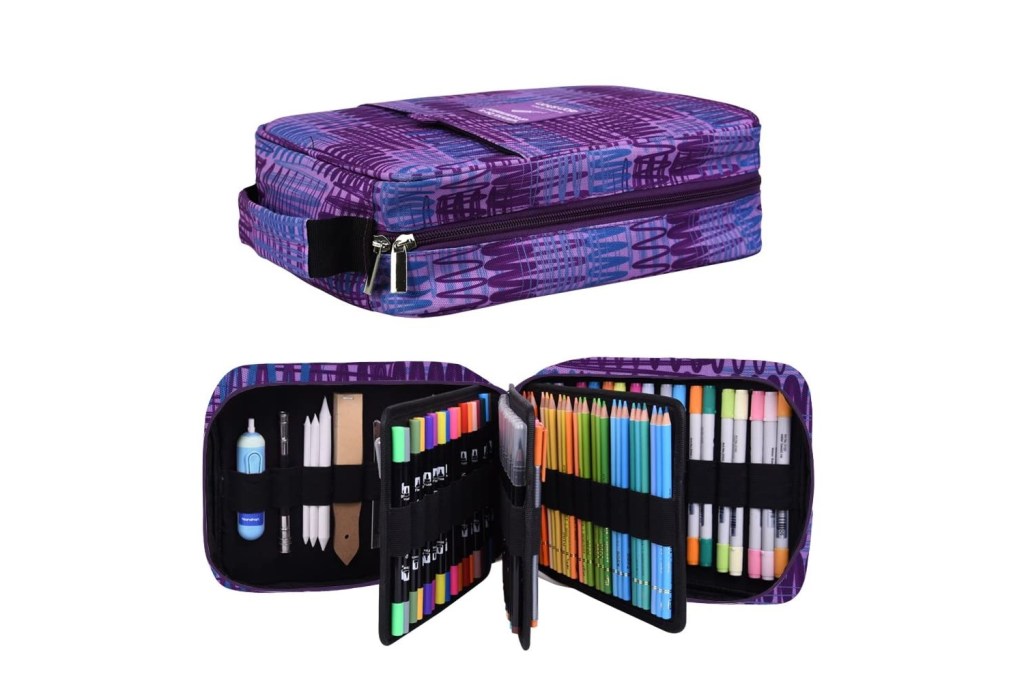 When it comes to a marker holder, offices need a lot of capacity, versatility, and style to suit their lifestyles. Enter the Qianshan Pencil Case Holder, which features multilayered compartments that can store up to 202 colored pencils or 136 gel pen markers. The holder also has attractive polyester Oxford fabric that resists rips and tears and an elastic slots band that makes it easier to fit and remove pencils or organize watercolor pencils. In addition to schools, the holder is ideal for painters, makeup artists, writers, and other professionals.
U.S. Art Supply Plastic Organization Rack
Best for Artists
Keeping the tools of the trade highly organized is a top goal for an artist. The U.S. Art Supply Plastic Organization Rack can come in handy to store and group art brushes, markers, pens, pencils, and crayons. Designed to be easy to assemble, the highly-ranked marker holder for artists features 60 holes in a multilevel, plastic desktop organizer.
Crafter's Companion Marker Storage Trays
Best for Teachers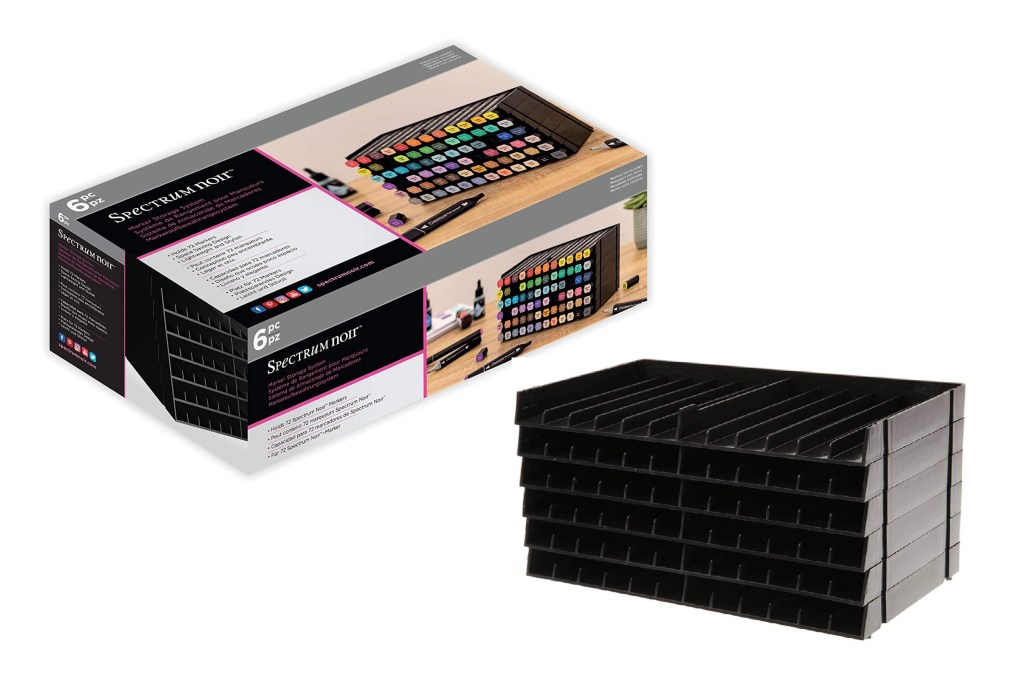 Portable, lightweight, versatile, and large: That sounds like the qualities a teacher needs in a marker holder. The Crafter's Companion Marker Storage Tray hits on all of those traits, so it's a top-notch option for teachers. Each of its six trays will hold 12 pens — for a total capacity of 72 pens — and it can be stored either horizontally, vertically, or at an angle. The holder's stylish design can be customized to suit a craft area or workspace.
Keep your markers and pens within easy reach — and easy-to-find range — by storing them in a marker holder. These buy-worthy marker holders up the ante on organization and capacity.
Editors' Recommendations