A stubby screwdriver is more than just a small tool. It allows you to handle jobs where screws are located in nonstandard places. Angled screwdrivers can break under pressure, but a stubby screwdriver gives you the torque you need even when the screw is awkward. And with our top picks for the best stubby screwdriver, you'll never be without the right tool for the job.
Stubby screwdrivers have all the power of standard screwdrivers with an extreme, shortened handle so that you can reach into tight spaces. These provide solid grip and don't sacrifice torque capability. Let's take a look at our list of best stubby screwdrivers to give you everything you need for versatility on the job site.
NoCry Stubby Ratcheting Screwdriver Kit
Best Overall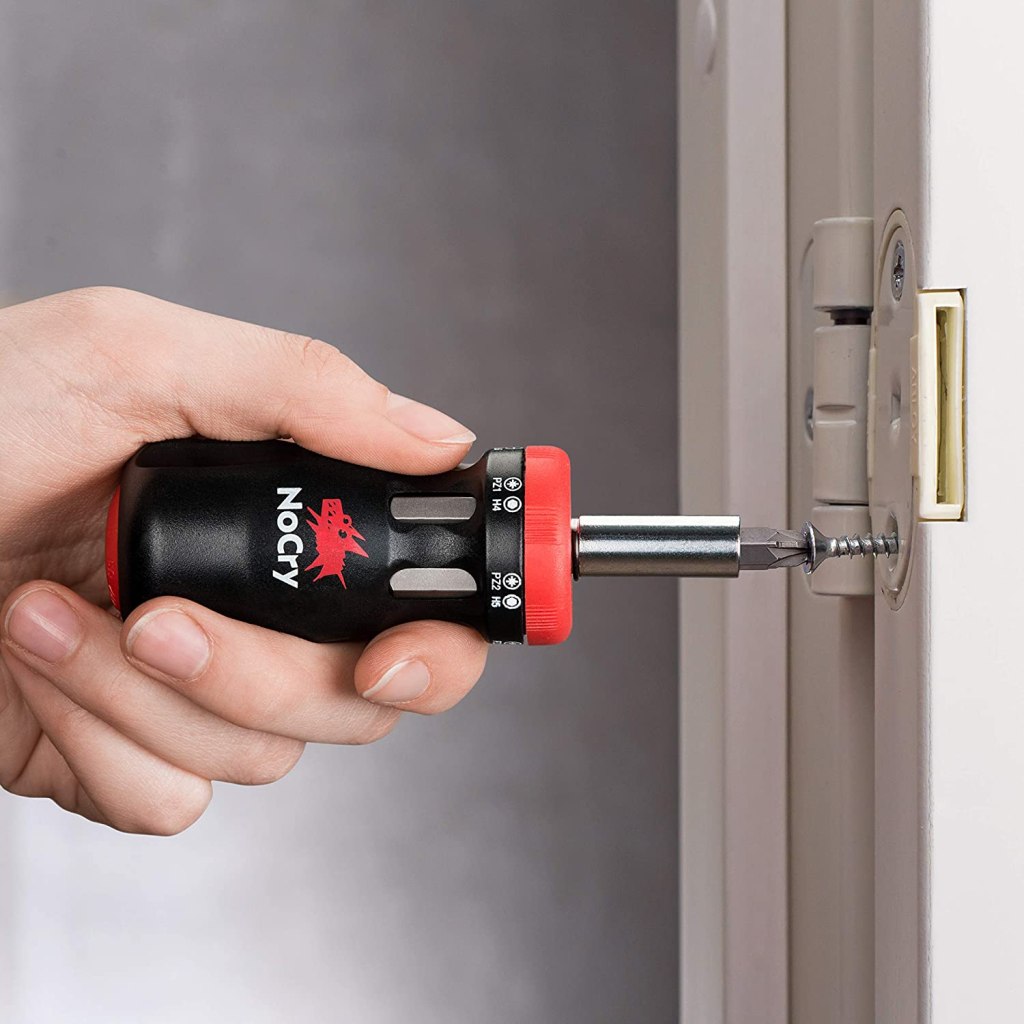 The stubby ratcheting screwdriver set from NoCry features a simple kit with interchangeable bits that store in the handle itself. It's a mini tool with powerful features and an excellent grip. The tool is ergonomic and designed to give you the power and torque you need, even when a job is awkward. Choose this option for an affordable stubby kit.
Klein Tools Stubby Screwdriver
Best Value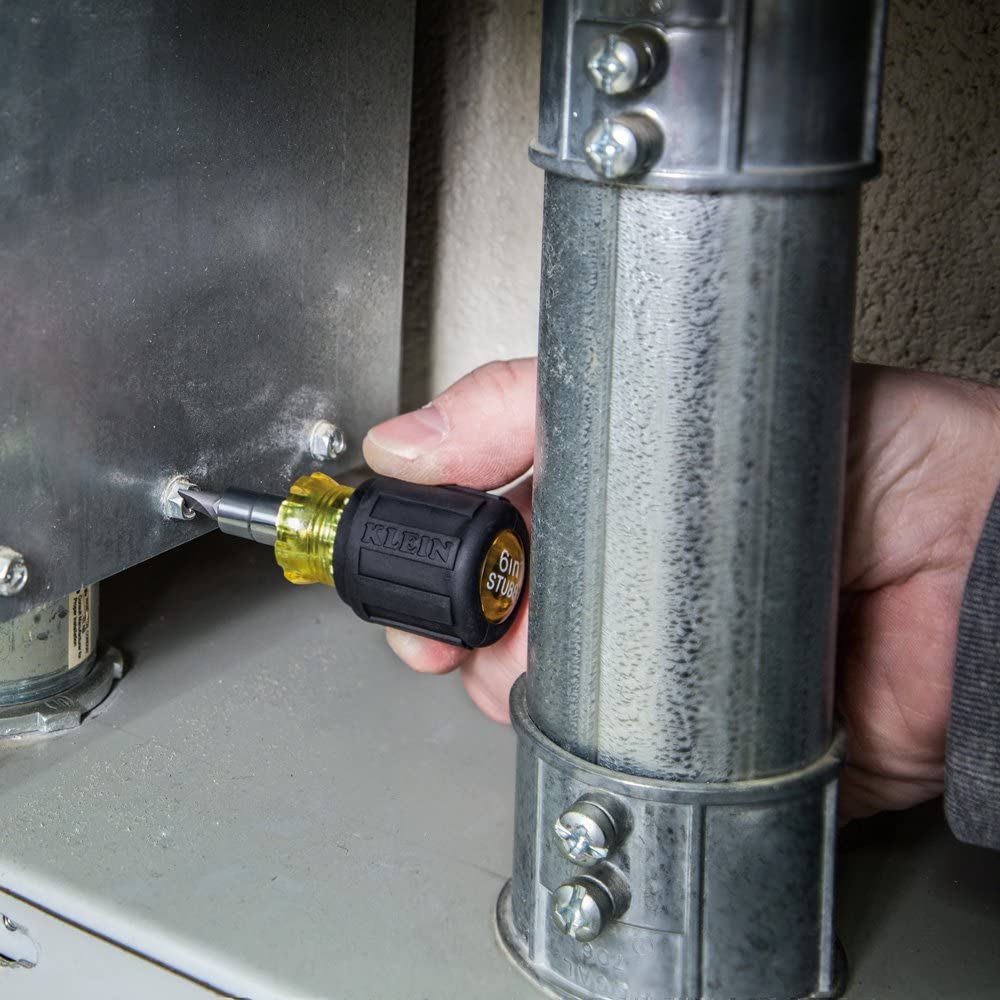 Klein Tools offers you a reliable and strong stubby screwdriver with an interchangeable shaft. It includes four universal tips and provides plenty of torque for jobs. The cushion-grip handle is comfortable to hold and allows you to build a steady grip no matter what the situation is. In addition, it comes with several standard driver and nut sizes.
BAHCO Magnetic Ratcheting Screwdriver Stubby
Most Durable
BAHCO's magnetic ratcheting stubby screwdriver offers a reliable grip and storage for bits. It doesn't include bits, but it does provide easy adjustments for a variety of them. It reverses so that you expend less energy while performing your work. It's a well-made tool that will last for many years.
Stubby screwdrivers offer powerful capability condensed into a small body. They're designed to provide the same performance as standard screwdrivers while fitting into much tighter spaces. If you don't have a stubby screwdriver in your tool kit, it's time to get one of the ones on our list and expand what you can do with your tool set.
Editors' Recommendations