Portable carpet cleaners not only are easy to use, they are easy to store because they're mostly compact and lightweight. A portable unit also is easy to grab when the need arises to clean up a spill or freshen up a portion of carpeting. These leading portable carpet cleaners aim to make the spot-cleaning and spot-freshening processes as easy as possible.
Although they are hand-held devices, portable carpet cleaners offer a lot of power when it comes to suction and dirt or stain removal. Some of the portable units are cordless for better convenience and faster performance, while others are lightweight, have a large water tank capacity or are tailored for pet owners. These top-notch portable carpet cleaners offer many of the features and conveniences you need.
BISSELL SpotClean Carpet Cleaner
Best Overall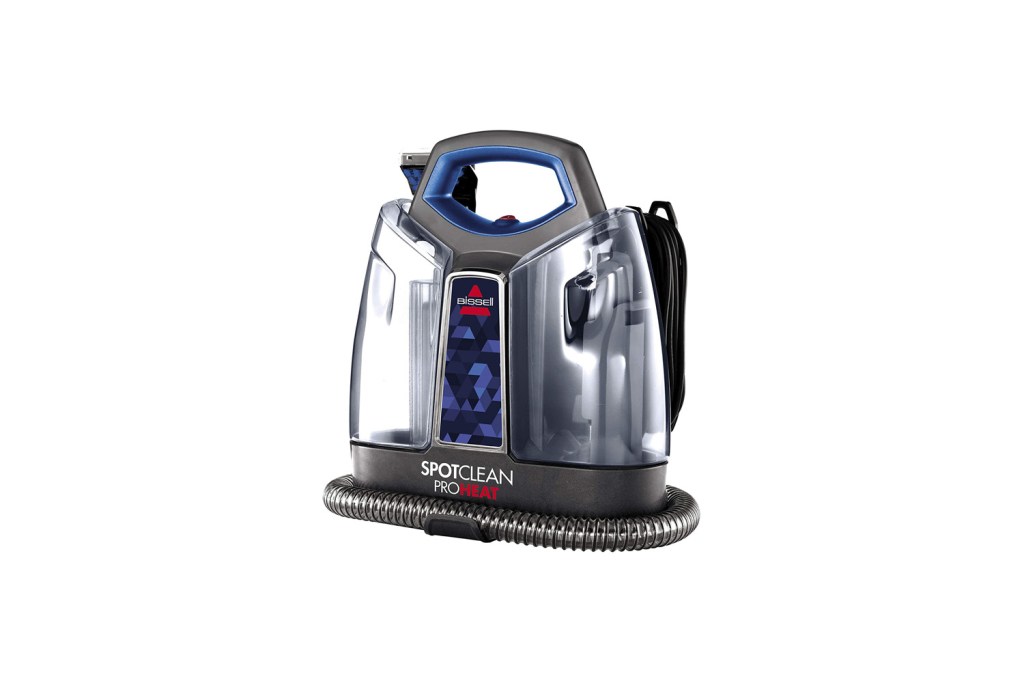 If you find yourself spot-cleaning your carpets often, you probably need a portable carpet cleaner with a large water tank. The BISSELL SpotClean Carpet Cleaner offers exactly that with a large tank capacity. Its tank can hold 37 ounces, while an embedded Heatwave technology can maintain consistent water temperature while cleaning. The portable carpet cleaner also sports an ample dirt tank capacity and a deep reach that can remove embedded dirt and stains from the bottom up.
Hoover Portable Carpet Cleaner
Best Antimicrobial Tool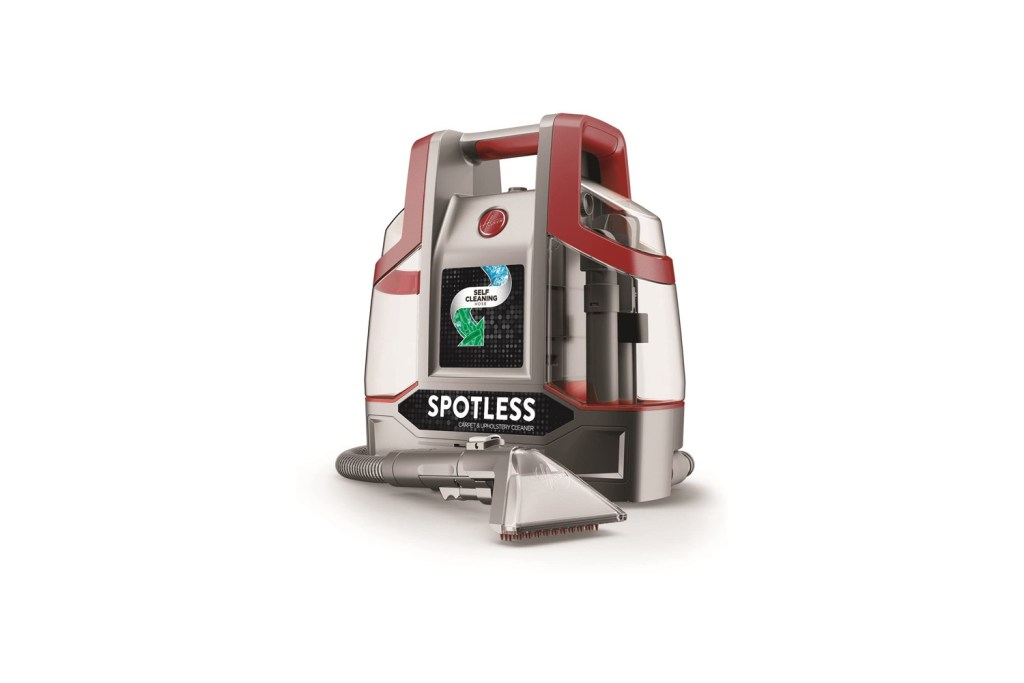 Improve the overall health in your home by buying a portable carpet cleaner with an antimicrobial tool. The Hoover Portable Carpet Cleaner serves as an antimicrobial multipurpose tool to help prevent bacteria, mold, and mildew from forming in the cleaner. The portable unit also features self-clean technology designed to flush the hose after each use to help remove dirt and bacteria. The lightweight unit can reach and remove stains from carpets, stairs, and upholstery.
BISSELL Pet Pro Portable Carpet Cleaner
Best for Pet Hair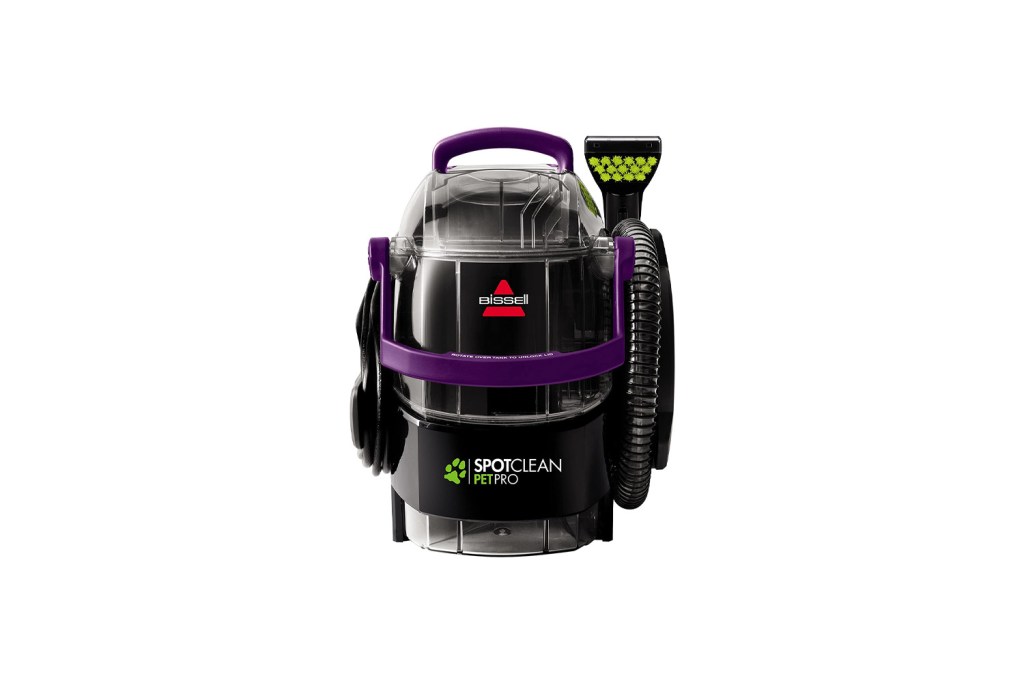 Pets and carpets don't mix well — with dirt, messes, and hair likely to find their way into them often. If you're seeking a good portable carpet cleaner that's tailored for pet hair, consider the BISSELL Pet Pro Portable Carpet Cleaner. It's designed to offer superior suction, scrubbing action, and a professional cleaning solution to remove stubborn pet stains, embedded dirt, and other messes. The portable unit can permanently remove tough pet stains with the power of OXY.
Stay on top of stains, dirt, and pet messes that infiltrate your carpeting by getting a top-notch portable carpet cleaner. These effective models rise to that top-of-the-line level.
Editors' Recommendations