When you're starting your own business, you'll need a memorable logo design that will stand out, communicate your unique brand, and attract the type of customer you are targeting. Just like your business name, it should capture the character and essence of your company. A brand logo should be visually appealing and easy to remember, and not similar to what another company is using.
Following are some steps you can take while formulating your brand logo strategy. Take notes while reviewing each step on how to choose the right logo for your brand.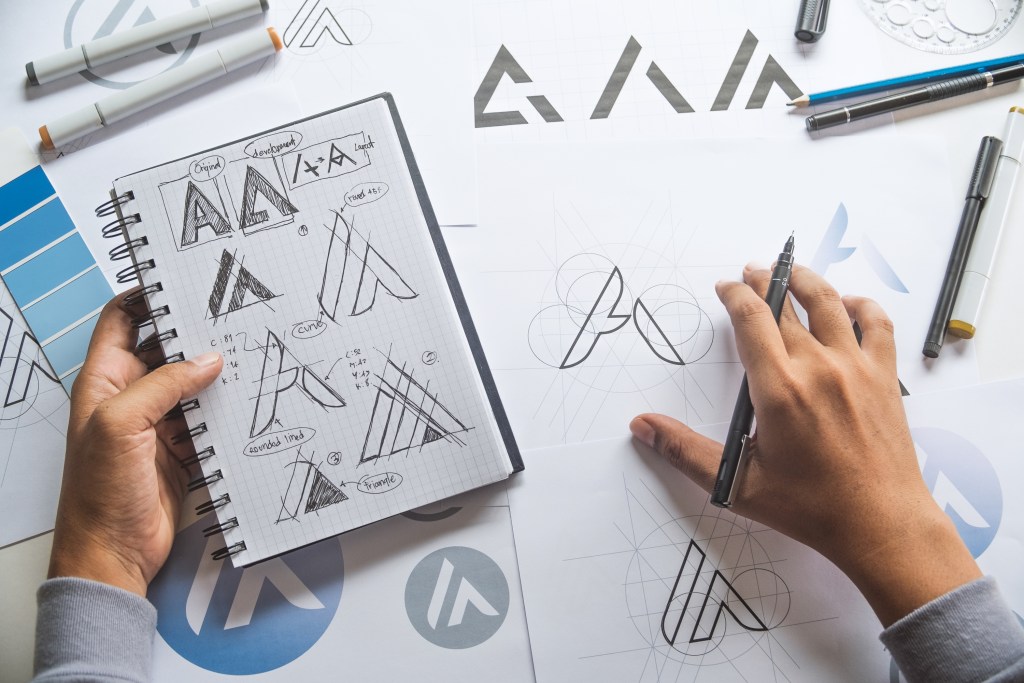 How to choose a logo design
Brand ethos
First, consider your company's unique qualities. What adjectives would you use to describe your brand? Your products? Your company's mission and vision? Jot down these words and see if they paint an overall picture of your company's 'personality' and values.
Then narrow the words down to just a handful that best describe the image you are trying to get across to customers. What are the most important traits you want the logo design to convey at first glance? What adjectives do you hope will come to mind for potential customers when they see it? What will their reaction be?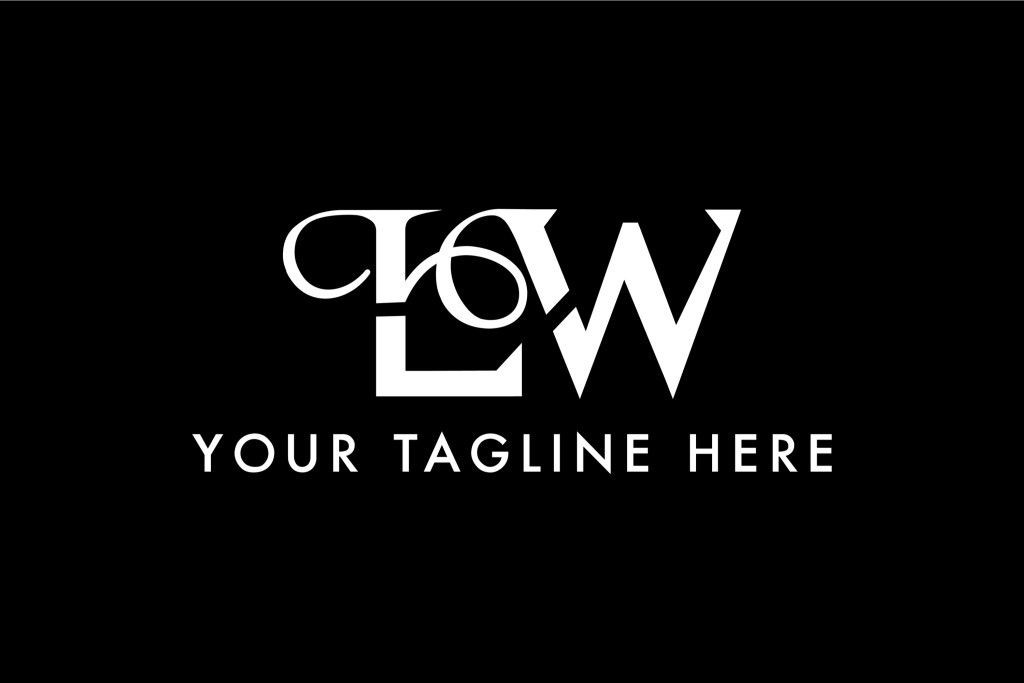 Colors
Along those lines, now consider the color palette. Colors and shades also have a personality, depending on how they are used and in what format. What is your company's color personality?
Will your business use particular shades in other places, such as on your website, in any marketing collateral, on product packaging, and so forth? Consistency is important, and complementary colors will maintain that overall consistent look so the brand experience isn't disjointed.
You don't need to make all the design decisions at this stage, but having a general idea of color preferences is helpful when putting together your logo strategy.
Shape
Now consider if there is a particular object that you want to be included in the logo. Would you like the logo to be a literal representation of your product? For example, if you have a bakery, would the logo be in the shape of a cupcake or croissant? Or would you prefer a more abstract design that communicates movement, or several of your brand qualities you listed above?
Keep several options in mind, both literal and suggestive. And if you are stuck and can't think of any icon at the moment, don't worry. Your design partner can help you brainstorm with that.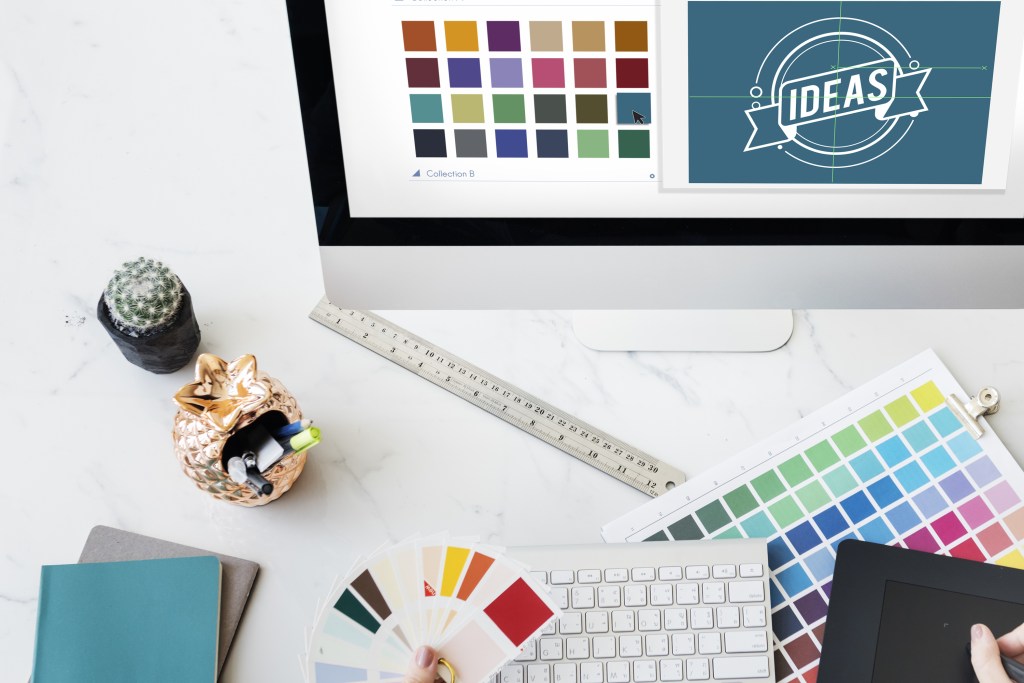 Examples
Now gather a few logos you like from other businesses. What do you like about them? And take a moment to consider any logos you really don't like, and why, then make a note of which characteristics you want to avoid with your own.
Take a few more minutes to recall some well-known brands and their logos that you see on television or on websites. Why do they stand out in your mind? What's memorable about them? And how are those logos effective in selling a product or brand? Are there any brands you know well but whose logos you can't recall? If so, take a look online and compare well-known logos with ones that didn't appear in your memory, and see what's different between them.
Time to design
You've done your homework at this stage by brainstorming and doing some careful thinking about your own brand. If you have an artistic background and access to a graphic design program, feel free to play around with some visuals and colors.
If not, engage a graphic artist or skilled layout professional. Schedule a meeting and share your notes. If the person isn't familiar with you and your business, give a short presentation about your products, the origin of your business, your brand personality, and your corporate values.
Devote a portion of the meeting to sharing your goals for your business. The logo should be part of your overall business strategy and should address your target customer, target growth, and areas where you plan to expand. All those objectives should be part of the design conversation. The business logo should reflect where you are going as a business, not just where you are today.
Review options
A good designer should take notes and listen carefully to your overall business goals before suggesting logo options. During the meeting, establish expectations for deliverables and deadlines, and specify a date when you would like to have several logo options in hand.
The designer should then put together some image and color options for you to review. Ideally, they will provide you with a variety of logos, both literal and abstract, with different color palettes and fonts. Consider all suggestions and position them alongside any other branding or colors you currently use.
Don't make a snap decision, but instead, take a couple of days to really mull over the suggestions. And if you don't like any of them and feel they missed the mark, don't hesitate to send them back to the drawing board and request a few more.
You may want to end up with two different but complementary logo choices to use with different products and formats. Once you've settled on your logo, it's now time to put it on your website and add it to any other materials such as business cards, packaging, and stationery if you use it.
Editors' Recommendations