A 24-count box of colored pencils might sound small, but it's a great way to get specific colors or materials at a great price point. It's also great if you have kids, or if you're a beginner, and you just don't want to commit to a more expansive and expensive set. Getting a 24-count set of colored pencils is cost-effective. And even though these sets might be cheap, they're high-quality sets well worth the investment. At this price, why not try them out? It lets you try out a brand or a color, without committing to a big expense. It can also guarantee you get only the colors you need, especially with specialty sets. The 24-count box is also a great choice of colored penciles to get for your students, where you might not want to get an expensive, professional set right away.
Don't let the price point fool you, though. Even at a 24-count box, you're still looking for high-quality, artist-grade pigment, with cores that are thick and smooth for easier blending. And you want your pencils to be made from real wood and be nontoxic, especially if you're getting them for your students. Keep reading for our top picks.
Prang Thick Core Colored Pencils
Best Overall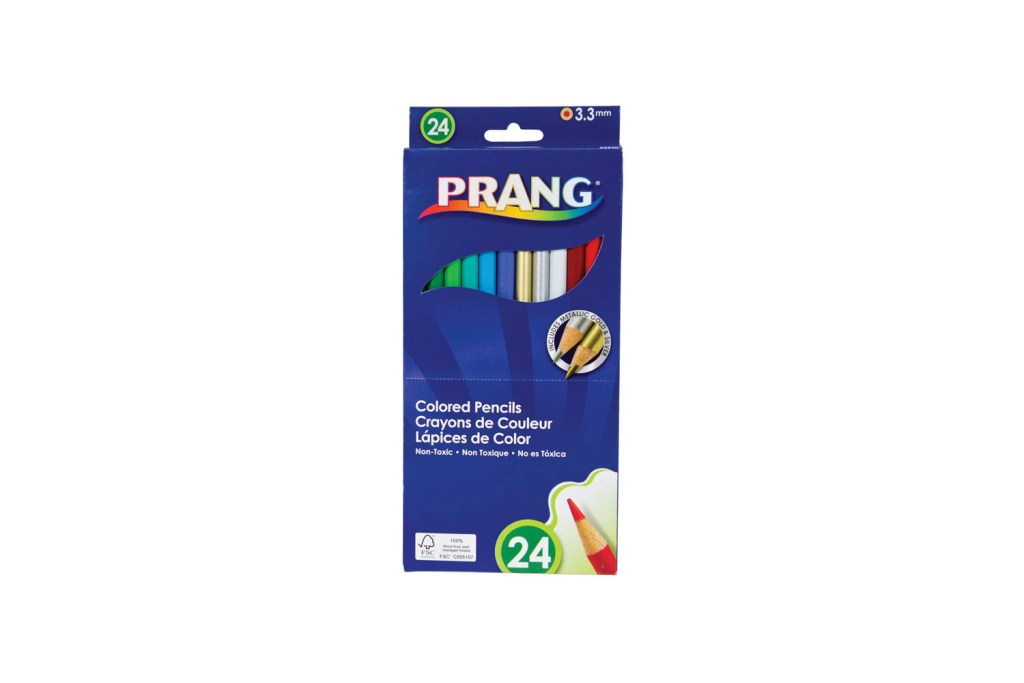 If you're looking for a set that has metallic gold and silver colors at a great price, the Prang Thick Core Colored Pencils set is the one for you. With a 3 mm professional thickness, these pencils can handle plenty of pressure and can blend great with other colors, as well.
FUNLAVIE Colored Pencils
Best Wood Casing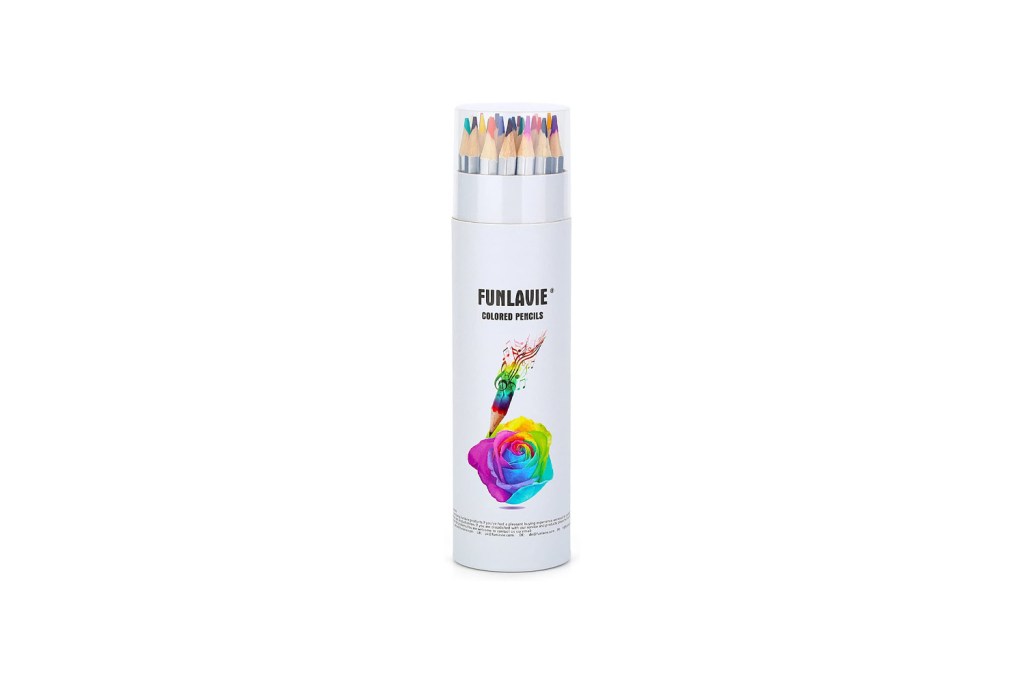 FUNLAVIE's Colored Pencils are made with beech wood, which is harder than most woods used for colored pencils. That means they are harder to break and are easier to sharpen. They're also environmentally friendly and nontoxic.
Crayola Colored Pencils Set
Best Gel Core
Gel cores allow for extra smoothness and blending, and if you're looking for a 24-count set that will let you try it out, go for the Crayola Colored Pencils Set. They're designed for adults but are safe for ages 4 and up.
Looking for more great stuff? Find more on our office supplies hub.
Editors' Recommendations