Having a good mechanical pencil can make working much easier. One thing to consider about mechanical pencils is their weight. A heavier pencil will usually mean you can have a looser grip, so you will be less fatigued. The same can be said for the lead width a heavier line — such as a 0.7 mm lead rather than a 0.5 mm lead — might make it easier to work for longer hours.
Whether you're an architect, artist, graphic designer, someone who takes a lot of notes, or all of the above, a high-quality metal mechanical pencil rather than a traditional mechanical pencil is a great investment. It might seem small, but it will have a big effect. With that in mind, here are our top picks for the best metal mechanical pencil.
rOtring 600 Mechanical Pencil
Best for Technical Work
A good metal mechanical pencil will offer convenience that ink pens simply cannot. The rOtring 600 mechanical pencil is a classic. True to the original rOtring design, the 600 model has an ergonomically enhanced structure that helps with balance while writing or drawing. Plus, its brass mechanism ensures a consistent lead feed.
Pentel GraphGear 1000 Mechanical Pencil
Most Durable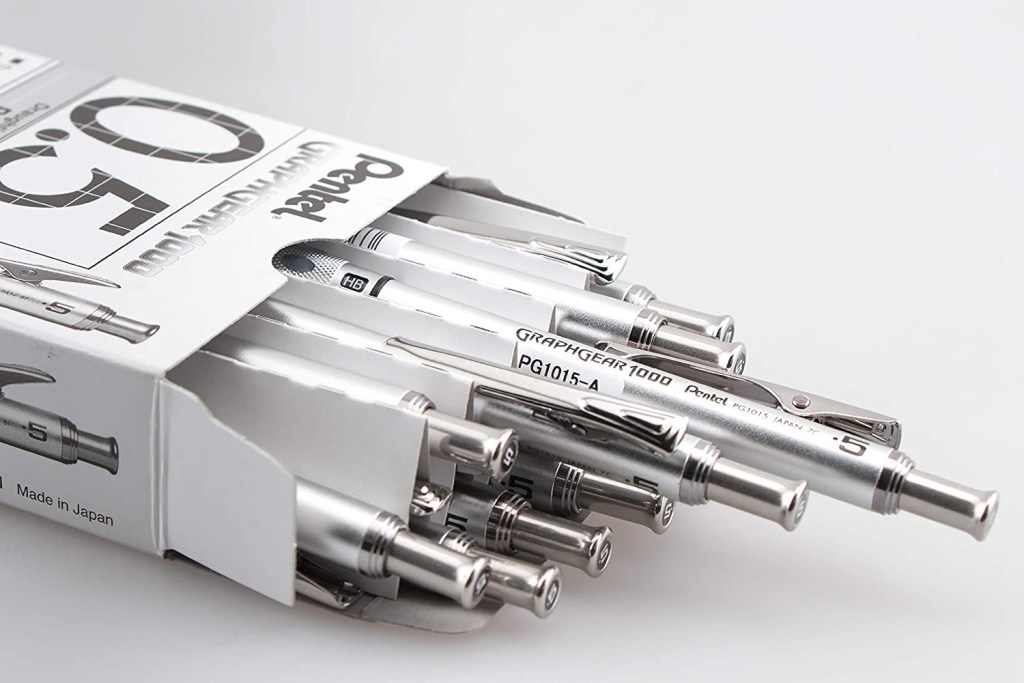 If you're an architect or a designer, being able to change lines and drafts quickly can be a lifesaver, especially if you're working on something complex, where you might need to make modifications. Pentel's GraphGear 1000 is sure to last a long time — the union of Japanese scientists and engineers even awarded Pentel for its commitment to quality. The 1000 model allows you to refill both the lead and the eraser, so you can keep using your pencil longer.
Uni Mechanical Pencil Kuru Toga Roulette
Best for Sharp Lines
Innovation can appear anywhere, even in mechanical pencils. Kuru Toga pencils exhibit just that with its built-in rotating mechanism for its lead cores. Basically, the core is made to rotate as you write, preventing slanted edges and resulting in a consistently sharp and crisp line all throughout.
Looking for more great stuff? Find all your work and classroom needs on our office supplies hub.
Editors' Recommendations