Vacuum cleaners date back more than 100 years. Today's vacuums beat yesteryear's models in many ways, especially with weight and suction power. A good vacuum by current standards should be powerful, lightweight, and effective on various surfaces. These top-notch vacuum cleaners for carpet meet — and in some cases, exceed — those standards.
No matter if they are an upright, stick or cordless model, all vacuums use powerful suction and/or agitators to pull and remove dirt and fine particles from carpeting. Some are better than others in terms of performance and reliability. One of these high-quality vacuum cleaners are top performers and would be a great addition to your home.
Vaclife Handheld Vacuum
Best Portable
When you vacuum all areas of your home, it helps if the vacuum is highly portable. The Vaclife Handheld Vacuum is a leading portable option because it is cordless, lightweight, and durable. The hand-held vacuum can clean stairs, in the kitchen, car floors, or hard-to-reach corners without a cord. It features three different attachments and a stainless-steel HEPA filter designed to last a long time, and it can be washed many more times than a paper filter.
BISSELL Cleanview Bagless Vacuum Cleaner
Best Bagless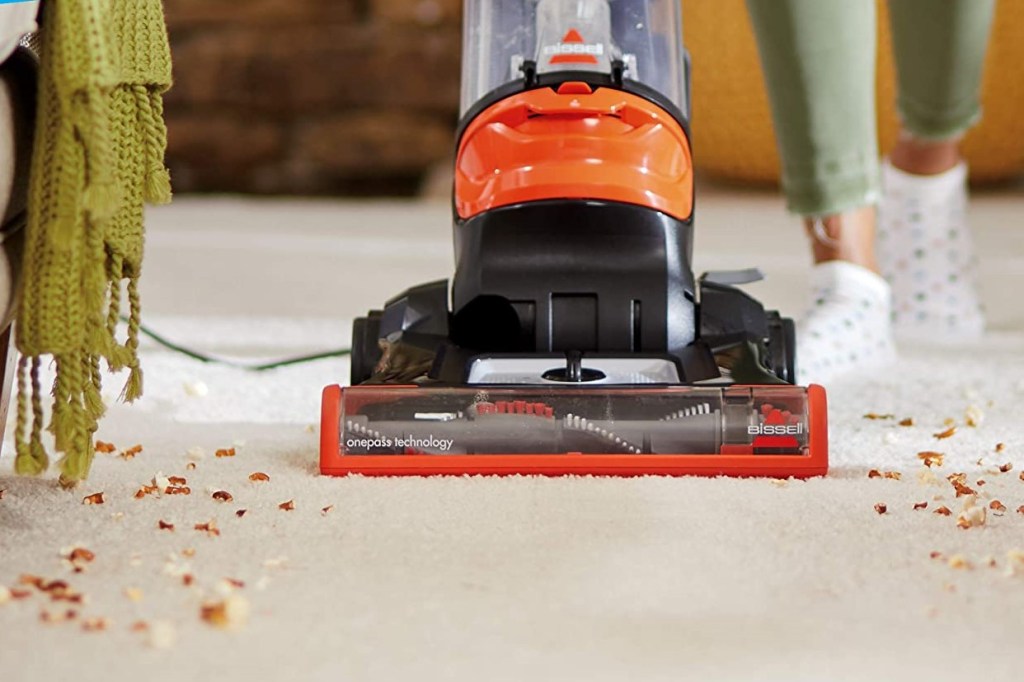 Why deal with changing vacuum cleaner bags if you don't need to? Get a good bagless vacuum, such as the BISSELL Cleanview Bagless Vacuum Cleaner. It features a large-capacity and easy-to-use dirt tank that can be emptied with the press of a button. The vacuum's OnePass technology features powerful suction and an optimal brush design to clean carpets on the first pass, and its Scatter Free technology is designed to reduce scatter on hard floors.
Eureka NES210 Vacuum Cleaner
Most Versatile
Versatility is a good attribute of a vacuum cleaner if you're cleaning more than just carpets. The Eureka NES210 Vacuum Cleaner is a top versatile model, offering a capture nozzle to suck up larger debris on hard floors, area rugs, and low-pile carpets. Its three-in-one design and onboard crevice tool enable a user to customize the vacuum's individual needs. Its swivel steering helps improve maneuverability and boost cleaning efficiency.
You don't need to lug out a heavy vacuum cleaner or go over the same areas while vacuuming to keep carpets clean and refreshed. These versatile, lightweight, and powerful vacuum cleaners for carpets can improve the task of vacuuming.
Editors' Recommendations