Should a push broom's bristles be firm or soft? Should the broom sweep straight or from an angle? Is a 24-inch-wide head big enough? Should the broom have an extra-long handle? Will it be used on rough or smooth surfaces? Those are the questions you need to answer when purchasing a push broom. These leading push brooms can address quite a few of those queries.
Push brooms are particularly effective at sweeping heavy dirt away on rough surfaces. Usually long-handled with a wide and flat head, the broom can sweep straight on or at an angle depending on the job. When the time comes for you to purchase a push broom, give high consideration to these high-performing models that offer versatility and efficiency.
AmazonBasics Angled Push Broom
Best for Rough Surfaces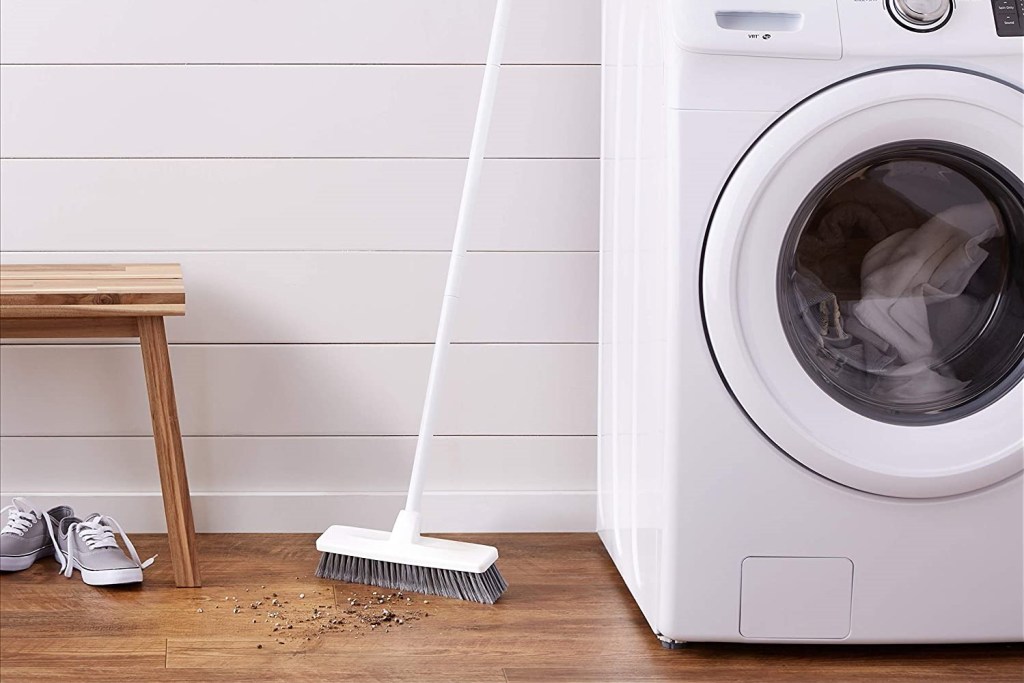 When the surfaces you're sweeping are rough, get a push broom that's exceptionally tough. The AmazonBasics Angled Push Broom can stand up well to rough surfaces. Its strong and extra-stiff plastic bristles are engineered to prevent weakening or breaking during tough cleaning jobs. The durable, angled push broom is suited for indoor, outdoor or industrial uses. Its three-piece interlocking handle can break down for easier storage or for a custom height adjustment.
Quickie Bulldozer Push Broom
Most Versatile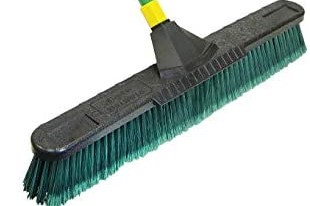 Not exactly sure how you'll use a push broom? Then get a highly versatile one, like the Quickie Bulldozer Push Broom. It can be used in garages, basements or on sidewalks. The green push broom has a 60-inch wood handle with a swivel hang-up feature. In addition, there is a scraper built into the broom block, and the broom sports a 24-inch-wide head.
MR.SIGA Soft Bristle Rubber Broom
Best Rubber Broom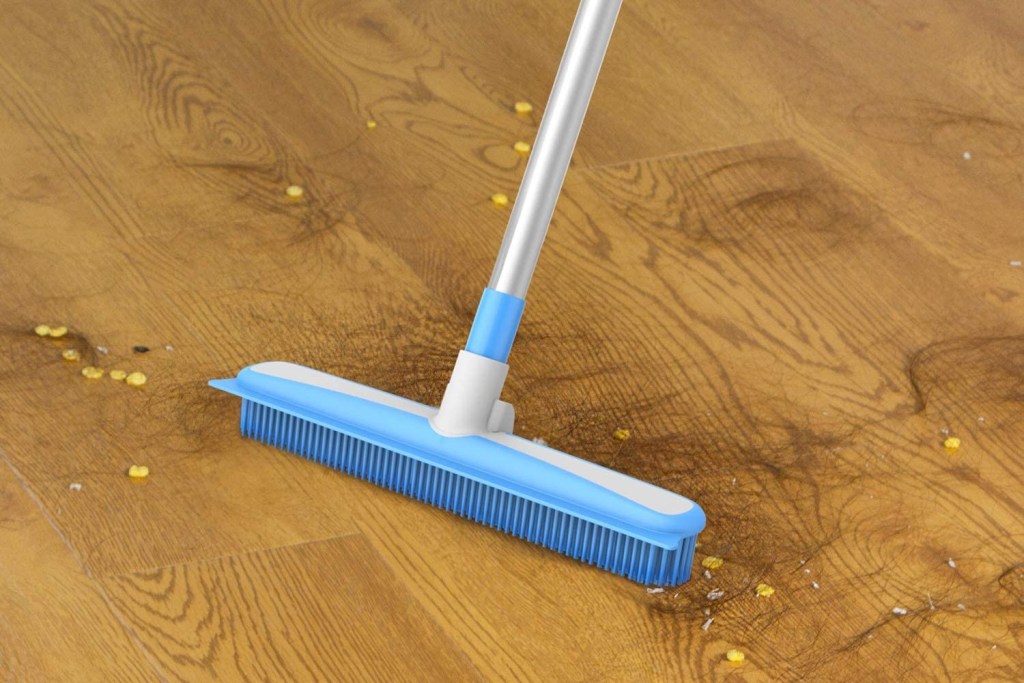 Whether you're trying to clean carpet, a wooden floor, a windshield, or the office's window glass, this rubber broom from MR. SIGA performs the job so well. Like a magnet does to metal, the push broom, complete with a squeegee, attracts and collects dust, dirt, and debris in one place for easier cleanup. Its extendable handle can also help you clean hard to reach places so no neat freak could ever complain after you're done. The broom itself is washable which is a plus if you're picky with your cleaning tools.
They might seem too old-fashioned and well past their prime, but push brooms still get the toughest of sweeping jobs done, even on rough surfaces. These appealing and well-made push brooms will help you with just about any surface that needs a good sweep, indoors and out.
Editors' Recommendations