The safety pin is a staple to have handy. Even if you are not the crafty type, you may be surprised at how often a simple safety pin can fix up something. Need to hold some curtains together? A heavy-duty safety pin can tuck in nicely out of site. Do you have to tighten some clothes really quickly before sewing them? A small-clothing safety pin can make that a quick fix. Keep some handy so that you will not be left out to dry when fixing up various projects.
With a safety pin, there are a few things to look out for. Look for safety pins that will fit your projects. You may need smaller safety pins for delicate projects or large safety pins that will hold together thicker materials. You may also need it to have extra safety precautions if you are trying to use these safety pins as a caregiver for toddlers. Some safety pins can also be harder to use, so know that they will have different tensions depending on what you use them for.
Dritz Size 2 Safety Pins
Best Overall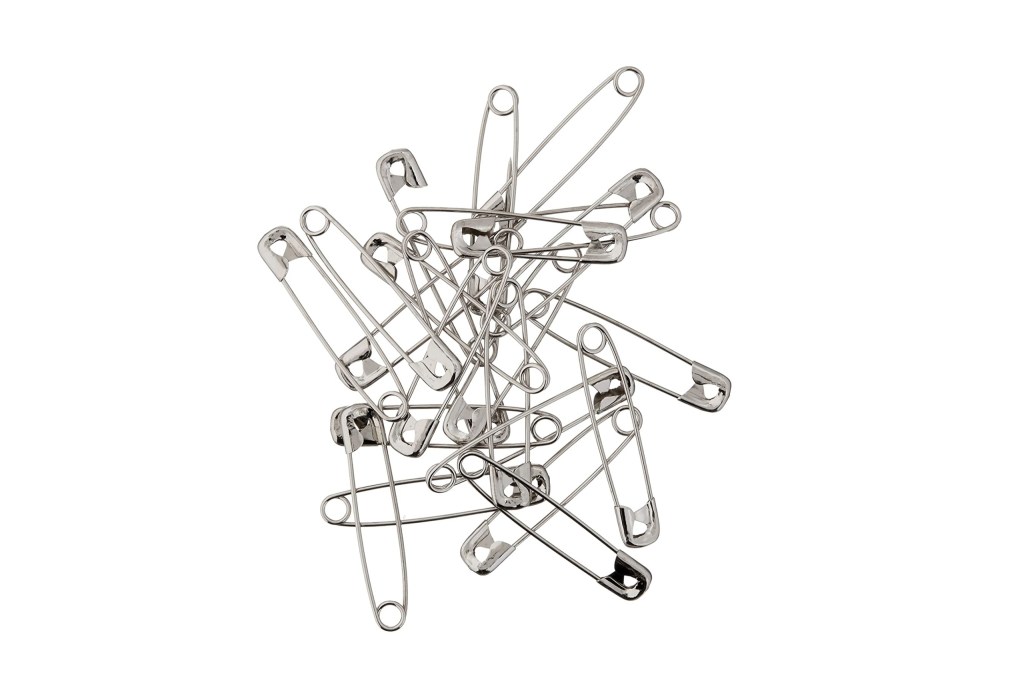 It is always nice to get a pack of Dritz Size 2 Safety Pins. These are a standard-sized safety pin that you can use for everyday things. Artisans will be thankful to always have a solid pile of these safety pins around for jewelry-making, sewing, and other craft projects. The pins are rust-resistant due to their nickel-plated steel, so you know that they will be able to last a long time.
HOUSE DAY Silver Safety Pins
Best Value
The HOUSE DAY Silver Safety Pins are great when you want a safety pin without having to spend for a luxury brand. The sturdy clasp and cover makes these a reliable safety pin for even the biggest heavy-duty jobs. When you want something robust for quilting or crafting, these are going to be the quick-applying safety pins that will not prick you and keep your project together. The durable pins will become a staple in your toolkit.
SINGER Black and White Safety Pins
Best Assorted
For when you're not sure what size of safety pin will be efficient for whatever you're doing, this set by SINGER will give you peace of mind. From this pack of 25, you can choose between sizes 1 and 2 and colors black and white whenever you need to secure your clothes, a fabric, or other accessories in place.
These products show off the best in safety pins on the market right now. They will be a great addition to your toolset for your sake. Take care of pinning fabric or fix up some loose jeans quickly with a push and a snap. The importance and use of safety pins are incredibly understated, as most do not even notice that they do not have any until their search comes up empty-handed. So never be found without this item again.
Editors' Recommendations