When shopping for a sponge mop head replacement, there are a number of things to consider. Does the replacement head wipe dry and resist tearing? Is it very absorbent? Does it easily lift and remove dirt and grime? Will it fit your sponge mop? As for answers, these high-performing sponge mop head replacements hit on all, if not most, of them.
Microfiber is a solid option as the material of choice for a sponge mop head replacement because it's highly absorbent and provides strong cleaning power. They also are very durable, standing up to many machine washings without deteriorating. In addition to microfiber, there are other high-performing and general-purpose mop head material options, including the antimicrobial and cellulose found in these leading sponge mop head replacements.
Quickie Sponge Mop Refill
Best Overall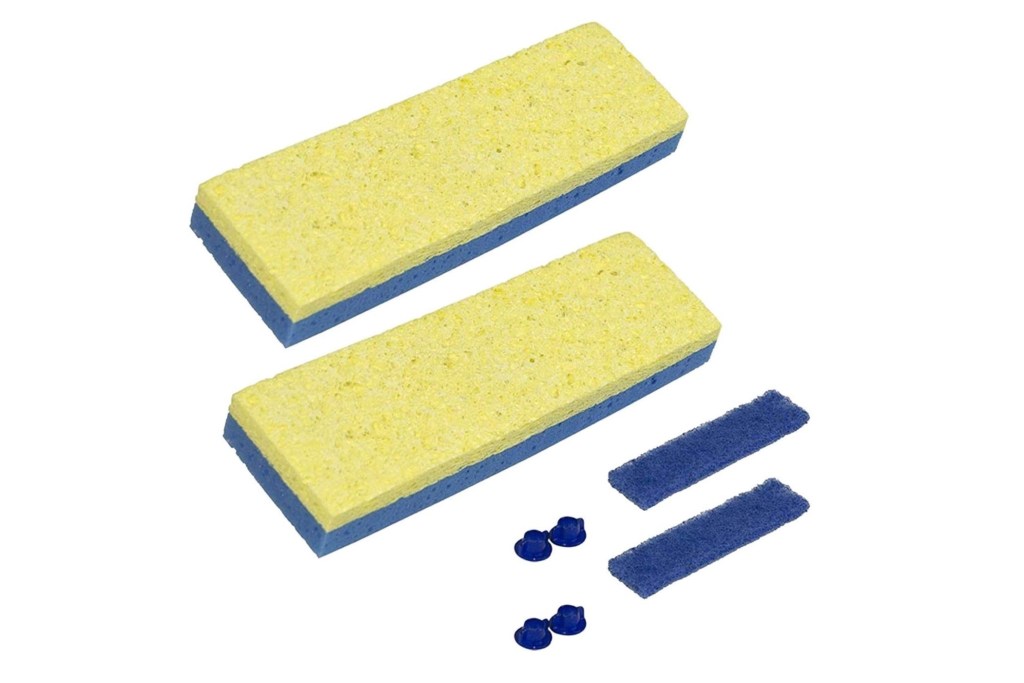 When you're cleaning your hard floor with a sponge mop, the last thing you want is for the mop head to fall off. Locking nuts on the mop head are key, which makes the Quickie Sponge Mop Refill a smart buy. It includes two threaded locking nuts and a scrubber strip.
Quickie Roller Mop Refill
Best Antimicrobial
For better health and a fresher smell from mopping, an antimicrobial sponge mop head is the way to go. The Quickie Roller Mop Refill can add those benefits to your mop. The sponge mop replacement head is treated with Microban antimicrobial protection that's designed to resist odor-causing bacteria, mold, and mildew. Engineered to be super absorbent, the sponge mop replacement head features an integrated scrubber to remove stubborn stains and dirt buildup.
Libman Nitty Gritty Roller Mop
Best for Dirt
To take on heavy dirt that's mucking up your kitchen or bathroom floor, make sure your sponge mop is more heavily armed. The Libman Nitty Gritty Roller Mop is a highly rated sponge mop head replacement for removing dirt. The 10-inch tear-resistant sponge mop refill scours away sticky spots and ground-in dirt that's stuck on hard surfaces. It's designed to remove scuff marks and grime from floors in hallways, porches, walkways, patios, and many other rooms and areas.
Continue to keep your hard floors clean and fresh-smelling by keeping your sponge mop in good working order. These buy-worthy sponge mop head replacements can help ensure dirt has no place on your beautiful floors.
Editors' Recommendations