To remove pet messes or drink stains from carpeting quickly, nothing beats a carpet spot cleaner. But as an added bonus, the cleaners also are good at adding a fresh scent to your home while pulling out stains, dirt, and grime. These top-of-the-line carpet spot cleaners provide a bonus when it comes to spot treating and air-freshening your home.
Carpet spot cleaners are a good addition to your home-cleaning arsenal because they are lightweight, portable, easy to use and store, and are highly effective. If you own pets, have a lot of kids, host a lot of parties, or have the extended family over often for meals, these cleaners are a must-buy. These leading carpet spot cleaners we've picked are buy-worthy for your home.
Folex Carpet Spot Remover
Best Overall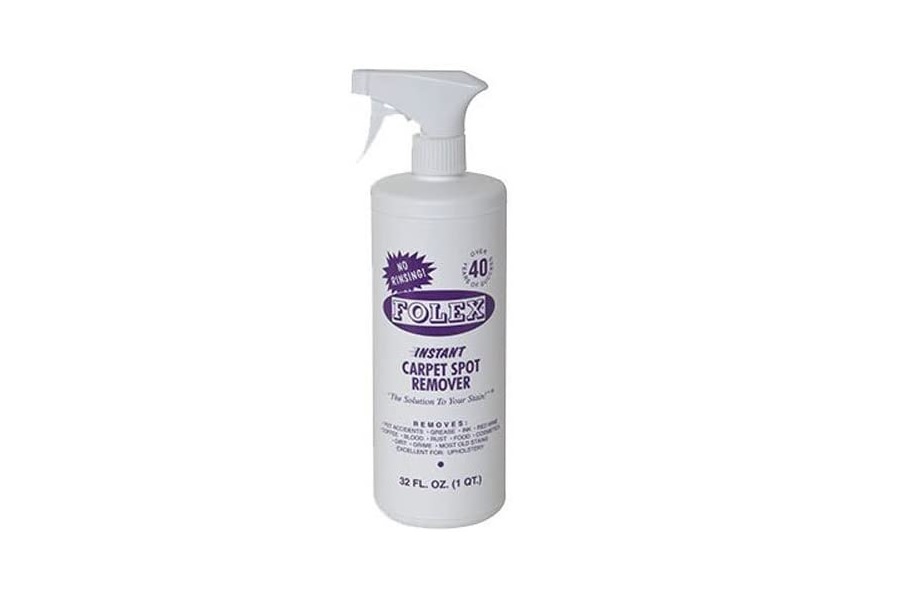 If you need a solid overall carpet spot cleaner, consider the Folex Carpet Spot Remover, which is designed to clean any colorfast carpet or material that can be safely dampened with water. The 32-ounce bottle contains a solution that's formulated to safely remove stubborn spots and stains from carpet, rugs, upholstery, and clothing without leaving a sticky residue behind. No rinsing or vacuuming is necessary.
Bissell Power Shot Oxy Carpet Spot
Best Value
Getting more bang for the buck is the goal of any purchase for a home, including a carpet spot cleaner. The Bissell Power Shot Oxy Carpet Spot is both a good performer and a good value. The 14-ounce spot cleaner offers Professional Power Shot Oxy to remove tough, set-in stains such as red wine, pet soils, coffee, and motor oil. The carpet spot cleaner is designed to outclean the leading aerosol spot cleaners, especially when it comes to removing stubborn stains.
Spot Shot Instant Carpet Stain Remover
Best With Deodorant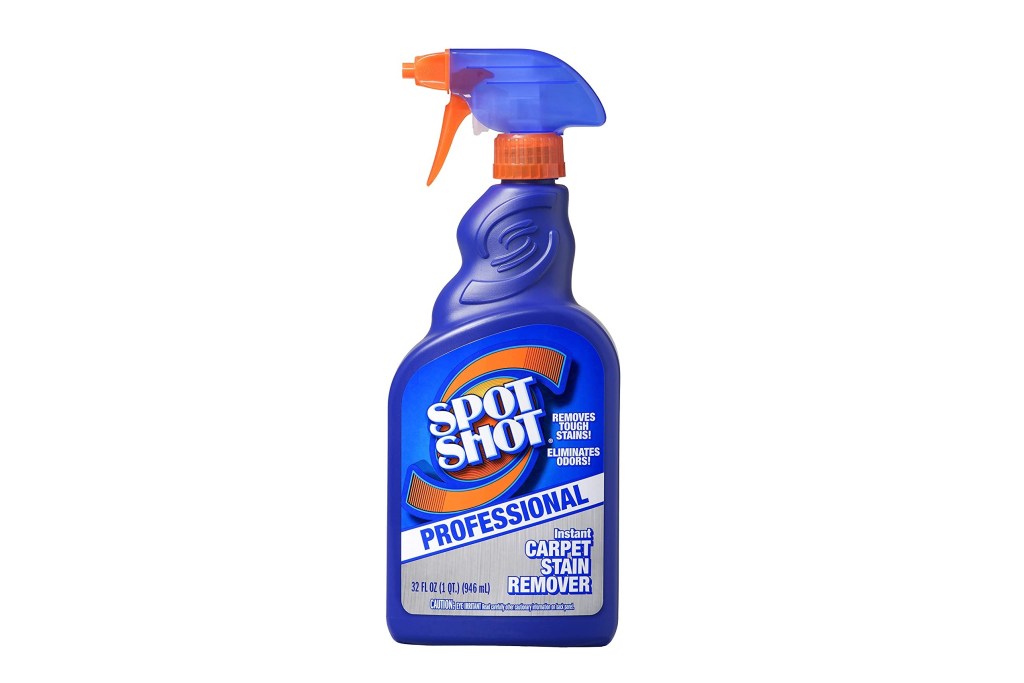 Spot cleaning a carpet is one thing, and deodorizing a carpet is another. The Spot Shot Instant Carpet Stain Remover can do both. It contains a carpet spot remover with deodorant and features dual-odor eliminators to absorb and neutralize foul odors without phosphates or volatile organic compounds. The 32-ounce bottle with trigger spray contains a cleaner that's formulated to instantly remove tough stains without scrubbing.
Don't wait for a steady stream of spills, pet messes, and dirty shoes to muck up your carpets. Get one of these appealing and useful carpet spot cleaners to stay on top of stains and grime.
Editors' Recommendations