A good chalkboard eraser is just as important as high-quality chalk. Chalkboard erasers are typically made of felt. This material prevents chalk dust from flying into the air by absorbing chalk effectively. Other options include spray-and-wipe kits that are a little more heavy-duty, but is ideal for colored chalk or children's classrooms. The right chalkboard eraser for you depends on how often you use a chalkboard and how heavily.
When looking for chalkboard erasers, a great advantage is keeping your workspace clean from chalk with the right one. You can prevent dust from settling on your clothes, hands, and air with an effective eraser. Nothing is more annoying than finding chalk on your elbow or the back of your pants hours later when you've already left school. Chalkboard erasers make sure the chalk stays off your clothes and out of the air. Let us help you decide on the right choice for you using this list of the best chalkboard erasers on the market. Take a look at our top picks.
Sparco SPR1 Chalkboard Eraser
Best Overall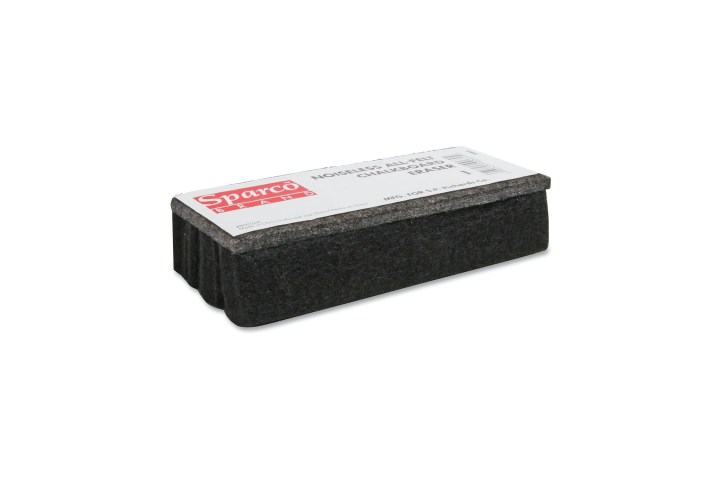 A premium felt chalkboard eraser can make a huge difference in your classroom or home office. The Sparco chalkboard eraser is the best option. Its felt parts are hand-sewn for durability and an ergonomic feel. Additionally, the high-quality felt guarantees no dust or chalkboard noise during cleanup.
VersaChalk Chalkboard Spray and Eraser Kit
Best for Cleaning Stains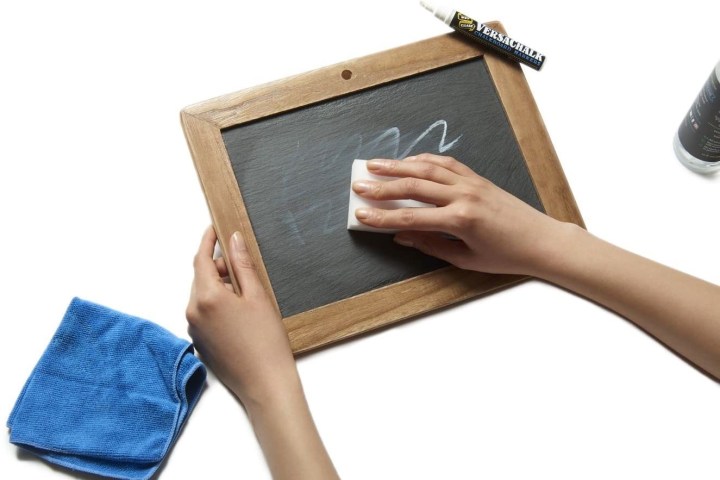 The best chalkboard erasers help preserve your chalkboard and keep your workspace neat. The VersaChalk cleaner kit includes a spray solution, two foam erasers, and a microfiber cloth. To use, spray the area with the solution and wipe down the cloth. Any leftover marks or stains will come off with the magic foam erasers. Fortunately, this solution also works on ink stains on different surfaces.
BAZIC Felt Chalkboard Eraser
Best for Teachers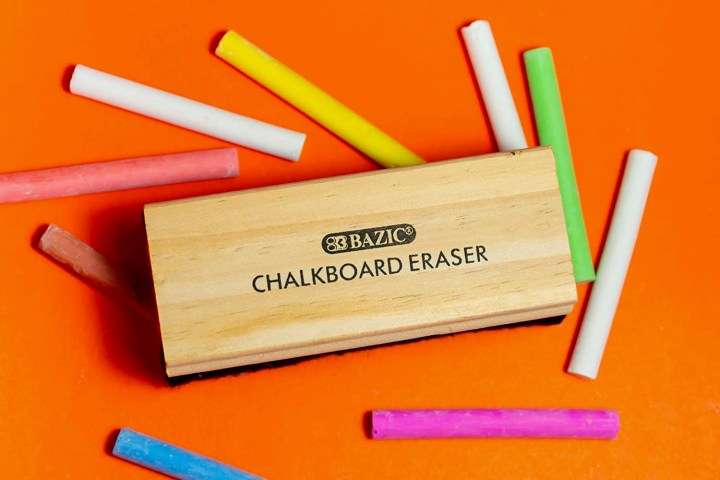 Learning doesn't have to be messy with the BAZIC Felt Chalkboard Eraser. Keep your board spotless with this wool felt eraser. Its pine handle is not only comfortable, but it can withstand years of heavy use.
Looking for more great stuff? Find all your home and work supplies need on our office supplies hub.
Editors' Recommendations