Correct mistakes instantly and keep your papers looking clean with a correction tape in your arsenal of work tools. When notes are easy to read and forms look tidy, information is processed more efficiently. A correction tape can help you achieve your goals at school, home, or the office.
Avoid the mess of liquid correctors and keep your pace of work with easy-to-use correction tape. These essentials for all students and professionals are a staple of desks everywhere, thanks to their quick and dry application. Let's take a look at our favorites.
American Tombow Hybrid Correction Tape
Best Retractable Cover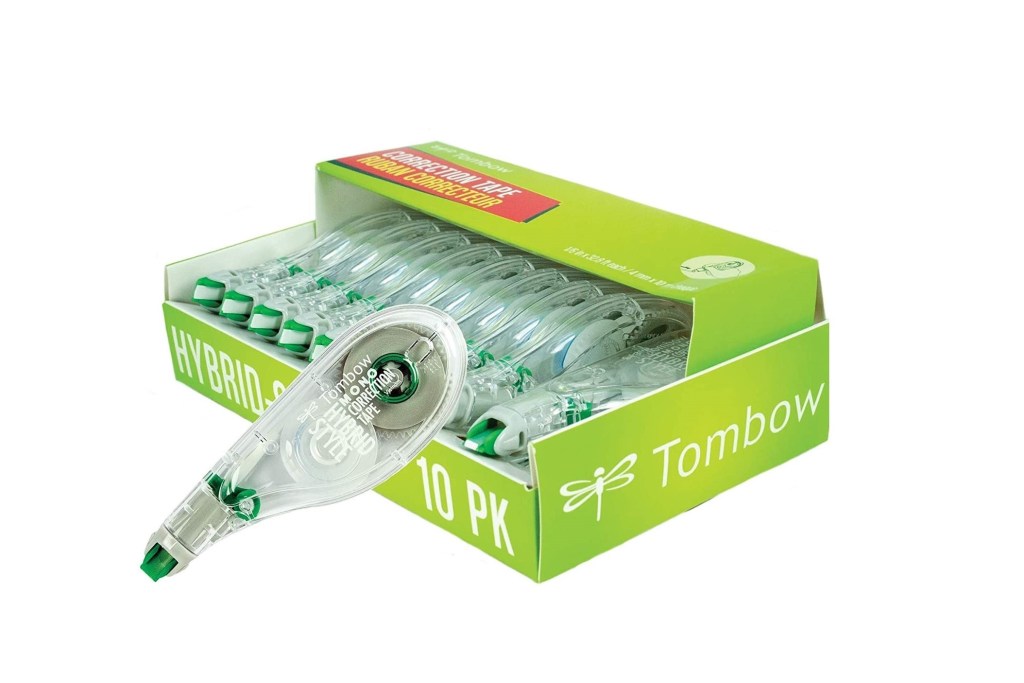 The American Tombow Hybrid Correction Tape features a retractable head, to avoid wasting any of your product and protect the tip when not in use. Its pivoting head provides ultra-smooth tape application on all types of paper, without breaking or waiting for the corrector to dry. This economy pack of 10 is perfect for any office or to keep your student's work neat for the entire school year.
BIC Witeout brand EZ
Best Film-Based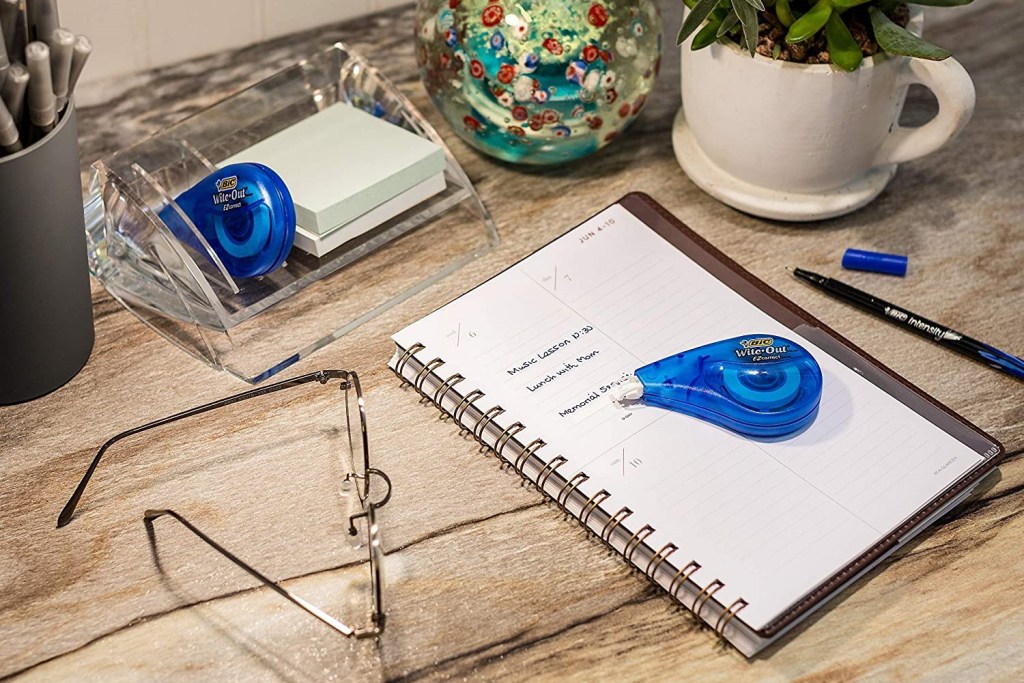 BIC Witeout Brand EZ is the classic film-based correction tape that most students and offices trust and love. This 10-pack of premium correction tape applies dry, for instant and durable amendments to your work. Its compact dispenser is ergonomic and lets you see how much tape is remaining.
Stationery Island Correction Tape Pack
Best Multipurpose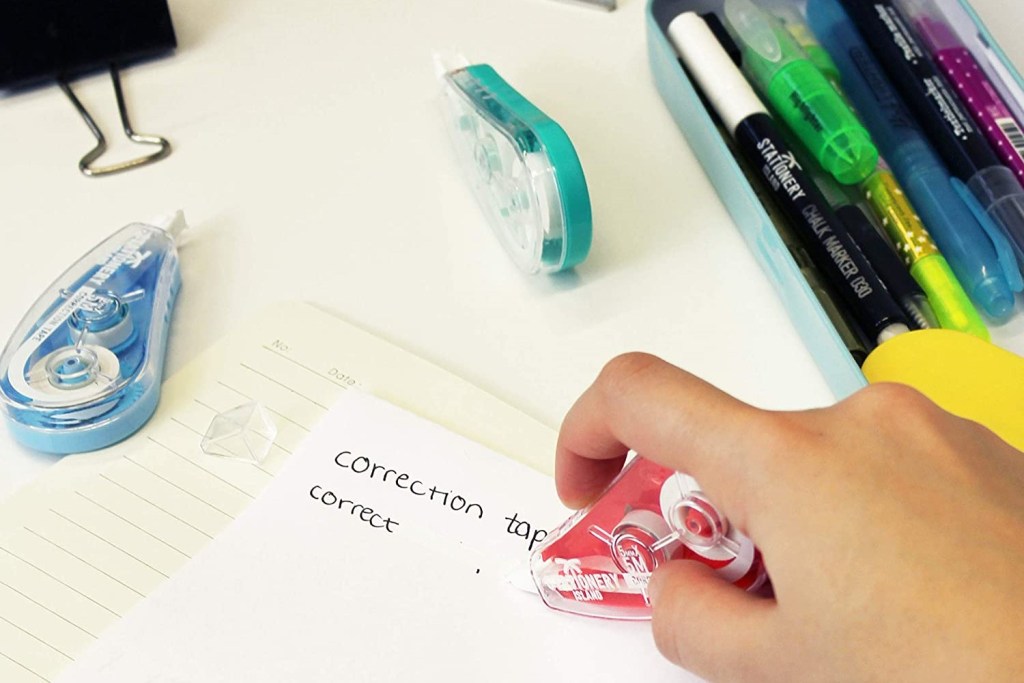 From mundane note-taking to artsy scrapbooking, the Stationery Island Correction Tape is a handy tool that will turn mistakes into "happy little accidents". Its ergonomic design makes this correction tape easy to hold and apply onto paper, and the width of the tape itself, 5mm, matches standard handwriting size. Moreover, it's compact size would easily fit into your pencil case. This correction tape is also odor-free, making it a perfect alternative to smelly correction fluid.
No more scratched, crossed-out, or messy work. Communicate your ideas clearly and present information neatly for everyone to read and understand with the help of correction pens. These handy tools are easy to use and make a huge difference when it comes to the professional appearance of your work.
Editors' Recommendations