Are you tired of wasting time looking for the right trash can for your office? If so, you're in the right place. Taking out the garbage shouldn't be an overly difficult process, but you might create extra work for yourself with the wrong trash can.
You might also think that spending any money on a trash can is a total waste of your office supplies budget, but that's not the case. If you work in a shared office space, investing in the right wastebasket can save you time (and keep your space odor-free). Office space doesn't just include offices, either. You might be responsible for waste bins in common areas, such as the lounge and restrooms, too.
Discover the best office trash cans for your workspace, whether it's a home office, shared working space, or bigger space in an office building. You'll find the right place for all your garbage.
1. Best budget
Sometimes, all you need is a trash can that gets the job done. You want something that does it all without paying a ridiculous price. If you've got a small office or a large space to fill, you may only need basic plastic bins.
Check out Rubbermaid's 6-quart cans, which you can even buy in multipacks. You'll get more bang for your buck and have extras (just in case you need more than you thought). Find these American-made trash cans anywhere online or at any major retailer.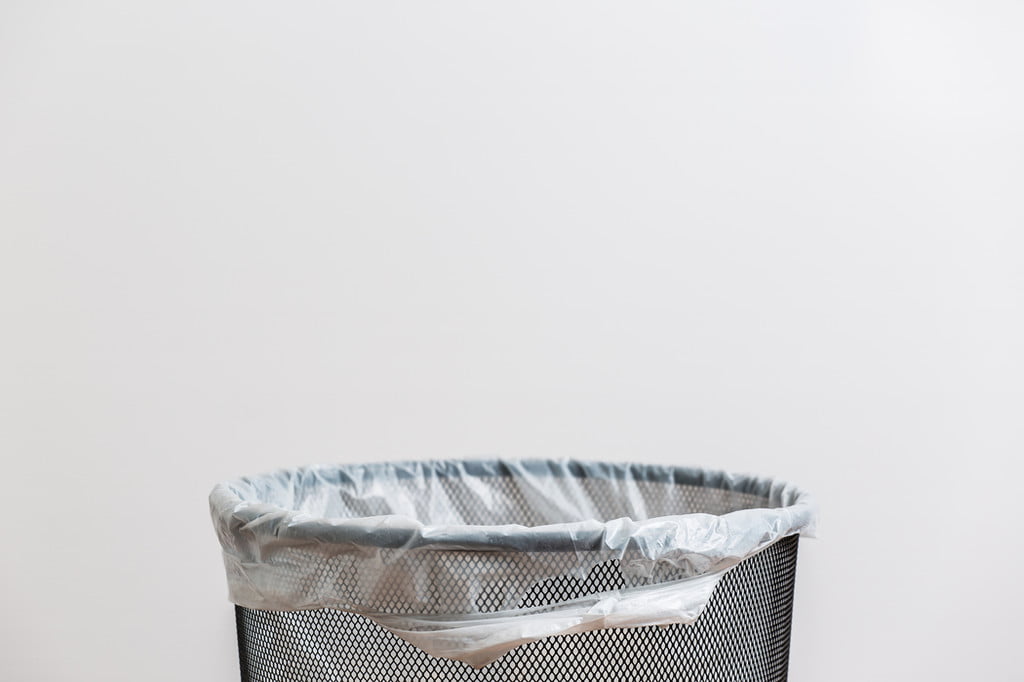 2. Best mesh
Maybe you need something sturdier. If you're throwing away only dry goods and don't want to use a plastic liner, a mesh trash can may be for you. If you're only throwing out paper, this is an ideal solution.
Consider the Rolodex 4.5-gallon mesh can. Its steel construction ensures a slightly heavier base, so it shouldn't knock over easily. If you're throwing away oddly shaped items, the open-lid concept should serve your needs just fine.
3. Best wooden
If you want an organic space and are all about aesthetics, you may consider a wooden trash can. You can get the Umbra Woodrow in black, brown, or white to match any natural, neutral theme. The natural treatment of the wood helps the grainy texture stand out even more.
This wastebasket also holds up to 2 gallons, so you can throw out more trash. And it comes with handles for easy carrying and emptying.
4. Best compact
Your office space may also be minimalist in style or simply lacking in space. If this is the case, you need a compact trash can. Sacrificing on size doesn't mean sacrificing quality.
You can get mDesign's small rectangular can, which fits inside a cabinet. Its rust-resisting, steel finish is ideal for windowless or humid areas (e.g., basements, closets). You can even get this in multiple colors (aside from the sleek chrome finish).
5. Best smart
You may wonder: Why does my trash can need to be smart? Well, consider how often garbage pickup is at your office. Or, if you've got small humans or animals at your home office, maybe you want a more secure garbage can.
Not all lidded cans are equal. You'll find that smart cans like the Petal help reduce odors (and keep them out) better than any other can. This zero-odor, germ-freezing waste bin comes with an airtight lid (making it hard for odors to escape). This could prove an ideal solution in an office kitchen if someone forgot to take out the trash on pickup day.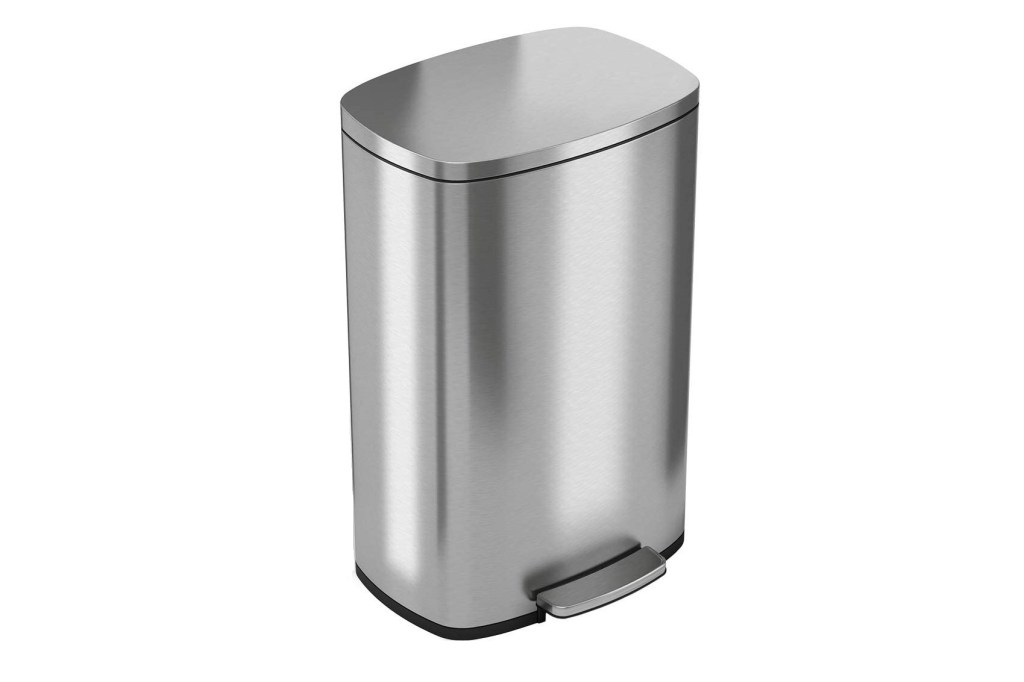 6. Best overall
The best overall trash can is easily the Simplehuman waste bin. This 13-gallon garbage can offers versatility, durability, and all the room you need. Its sleek steel helps it blend into even the trendiest office space, too.
You release the lid with a simple step. It comes with a silent closure to avoid loud slams if someone's foot slips. And, you'll find it's compatible with any trash bag (so no overly expensive refill purchases, either).
Don't be afraid to take out the trash
This list is by no means comprehensive. There are tons of cans for even the most modern office, including metal office trash cans and office trash cans with lids. You'll find the best trash can that serves your specific needs. Whether that's aesthetics, budget-friendly, "smartness," or convenience, there's a can for you.
Editors' Recommendations