When you reach for your pen drawer, chances are you're looking for a black marker. This office staple is useful for writing on paper, boards, and other surfaces. Lucky for you, we've rounded up the best black markers available to help you restock your office supply.
Markers differ in permanence, point tip, and what surface they're compatible with. Most markers are made for either writing on paper or a board. For the latter, you'll need a special dry-erase marker that comes off easily. On the other hand, black permanent markers are often used for labeling various surfaces like hard plastic or wood. So before purchasing a marker, determine what you'll be using it for and on what surface. Let's check out our favorite picks.
Sharpie Fine Point Permanent Markers
Best Overall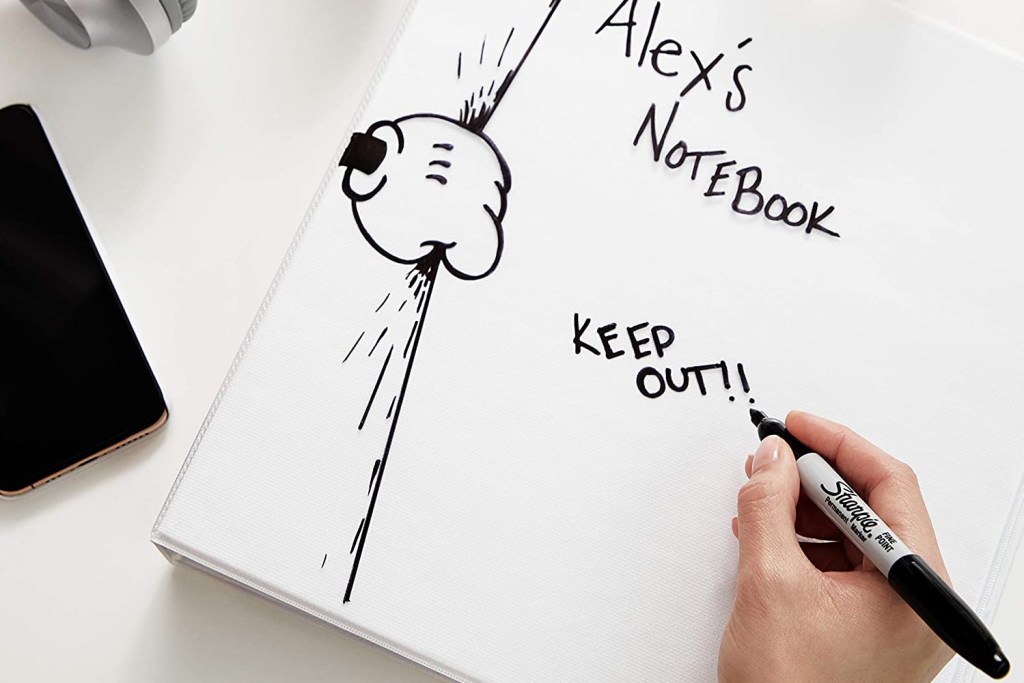 Sharpie's flagship fine-point marker effectively writes on various surfaces: Paper, plastic, metal, and more. There is no need to worry about smudges or accidental erasure thanks to the quick-dry and fade-resistant ink. Its multiuse capability makes this the best permanent ink to have in the house.
Sharpie Twin Tip Permanent Markers
Most Versatile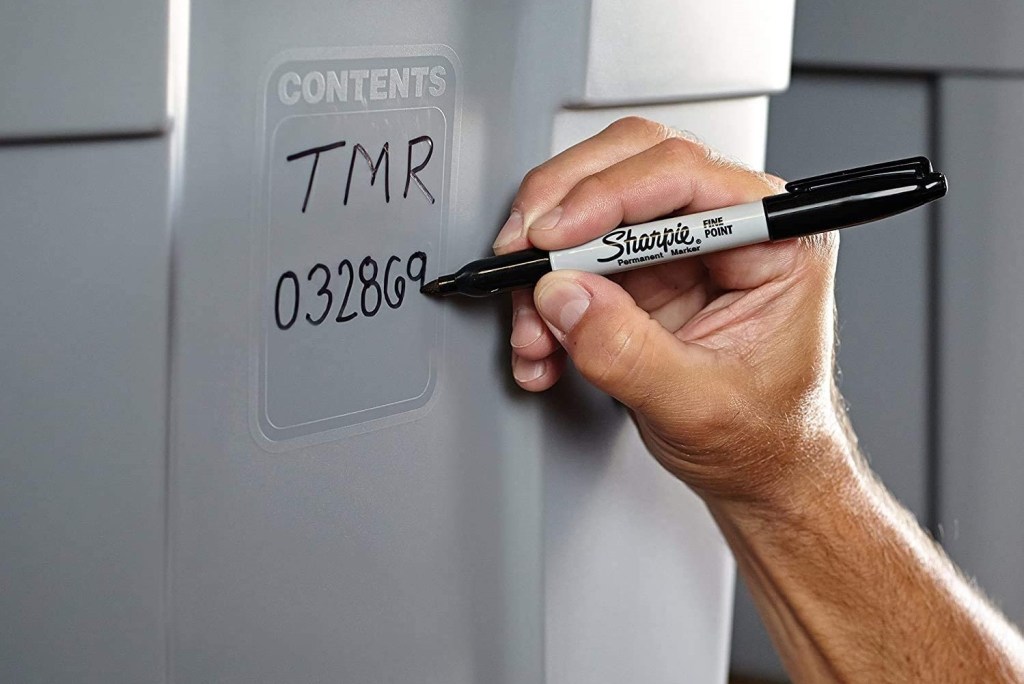 The SHARPIE Twin Tip Permanent Marker features two different sides you can use for the appropriate project. One features the classic fine tip for marking different surfaces like plastic and smooth metal. The ultra-fine point side is ideal for writing on paper or paper-like surfaces.
Expo Low Odor Dry Erase Marker
Best for Whiteboards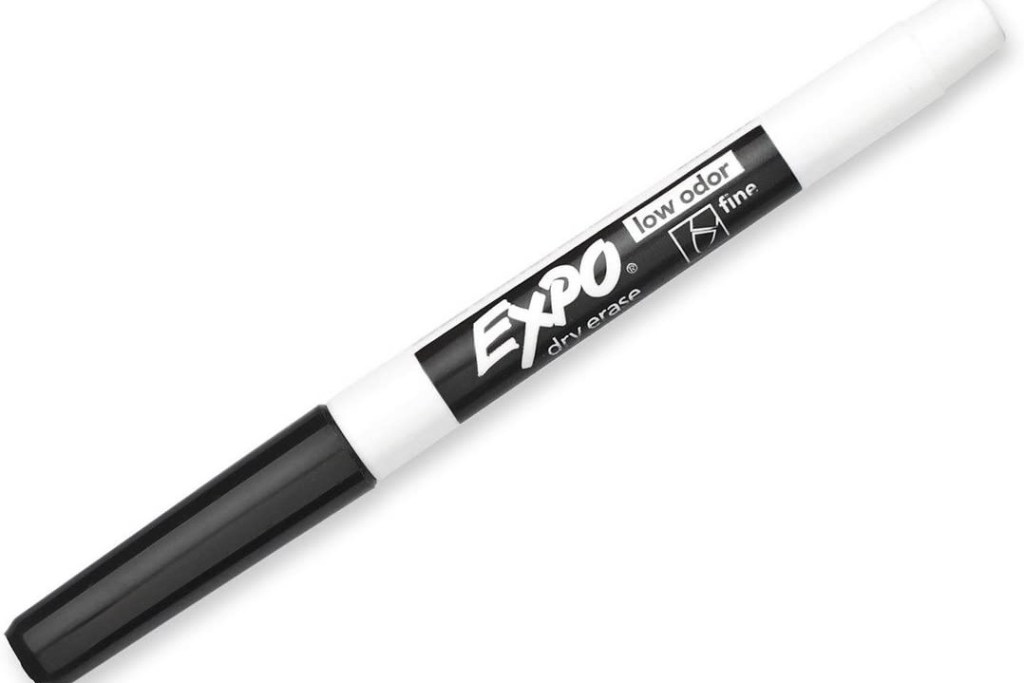 When you need a marker for a whiteboard, choose Expo's low-odor dry-erase markers. The fine tip lets you write clearly, making this a useful classroom tool. One pack includes 12 black dry-erase markers.
Black markers are as essential as a ballpoint pen. Whether in the classroom, household, or office, a black marker is used for notes, organization, and projects. While permanent markers are best for paper, metal, or plastic surfaces, opt for dry-erase markers for whiteboards, glass boards, or other similar surfaces. The black markers on our list will help you discover the one you need for your next task.
Looking for more great stuff? Find more on our office supplies hub.
Editors' Recommendations