Permanent markers, highlighters, and pencils staple items for professionals. They are the perfect markers to have for initial brainstorming for campaigns to checking off the last project management task. The best thing about permanent markers is their ability to write on nearly every surface — in offices or industrial workplaces. They can write on metal wood, ceramics, and plastics, making them one of the most versatile and handy items to keep around for your projects.
They're also a hot item for creatives. People are more creative than ever and have more outlets for that creativity than ever before. For a long time, permanent markers were never considered as a serious medium because they only came in black and would wear out quickly but now they are a great medium for artists. Here are our picks for the best permanent markers for whenever you need them.
Sharpie Black Fine Point
Best Fine-point Marker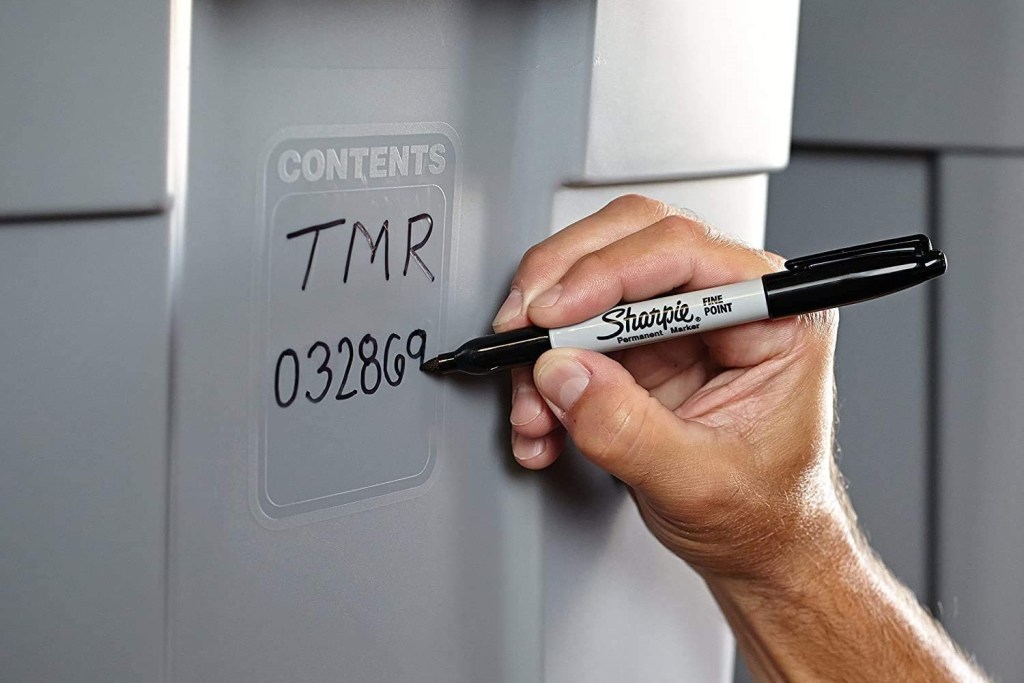 There's a reason the Sharpie name is synonymous with "permanent marker." From kitchens to workshops, this fine-point black marker is not only a staple but a necessity. These alcohol-based markers quickly dry upon applying so you wouldn't have to worry about smudges ruining your project. Who doesn't love a fresh box of Sharpies? These markers are the gold standard for all uses.
Caliart 40 Colors Dual Tip Art Markers
Best for Artists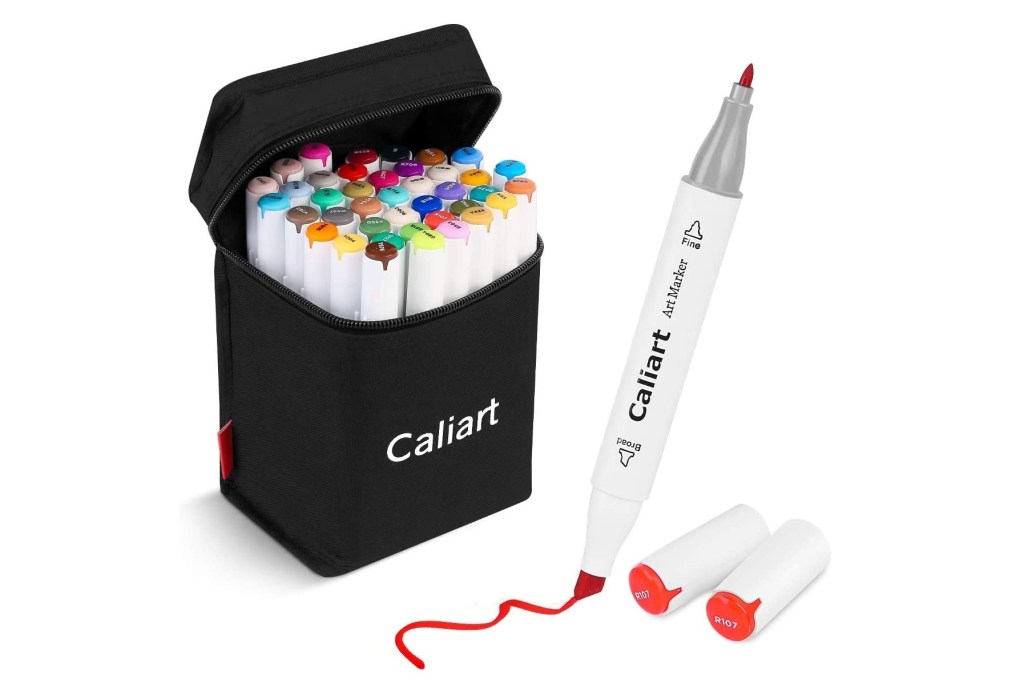 If you're looking to upgrade the look of your sketches, designs, or calligraphy, this set of markers by Caliart is one of the best tools out there. The brilliant colors mix and blend easily so you wouldn't run out of palette options. You can also maximize versatility thanks to the marker's dual-tip feature which allows you to use broad lines for quick coloring or fine lines for details. The color-coded caps of each marker helps in quick identification and organization. The colors are built to last, even in the face of water accidentally spilling on your work. The Caliart set comes in a stylish black carrying bag for storage and travel.
BIC Intensity Permanent Markers
Best Colorful & Non-toxic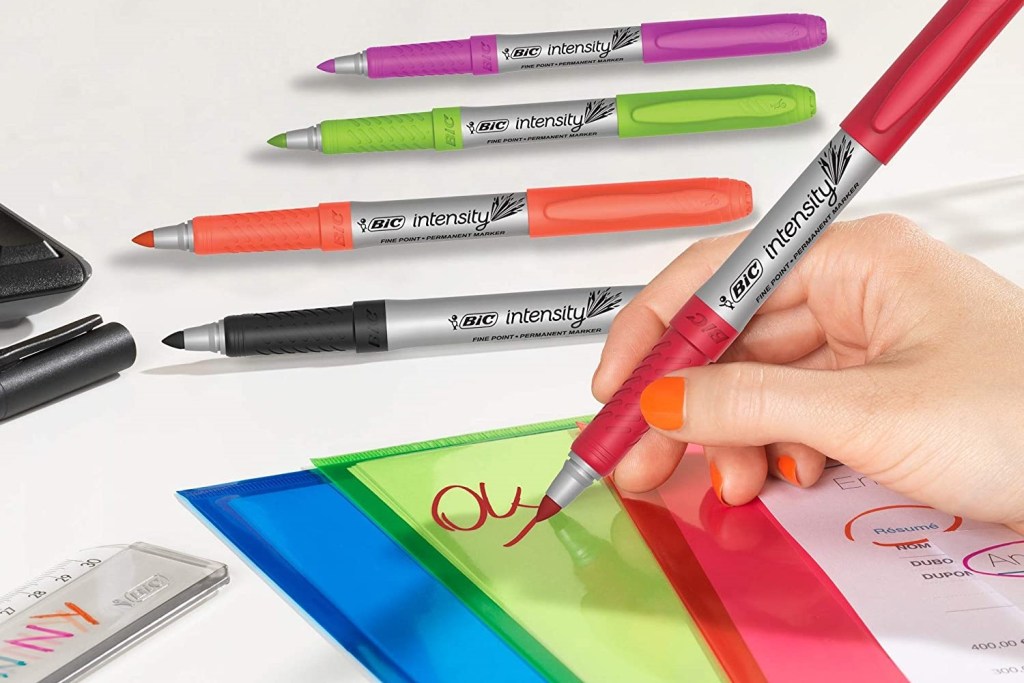 The problem with a variety of markers is that they dry out long before you can use them. Fortunately, BIC permanent markers solve this through their snap-cap feature that uses a vapor sealing mechanism to keep the tips fresh. Further ensuring that you can enjoy your purchase longer, the markers stay durable even when applied on foil and metal, and even on damp surfaces. With its fine points, these BIC markers are perfect for art projects, crafts, labeling, and many more. Also, as it's non-toxic, the pens do not smell and are safe to use.
Editors' Recommendations