Sharpening your pencils allows you to keep using them. It also allows you to keep the point of the pencil at your desired width. Sharpening often also helps you not damage the graphite itself and keeps your pencil from bad breakage. This means you want a durable and sharp blade, either as a wall mount or in your bag.
Another thing to consider is having a sharpener that can handle multiple types and sizes of pencils. You might be using a classic, yellow No. 2 pencil, or a more delicate and expensive colored one. So, you want to make sure your sharpener can handle whichever pencil you use.
X-ACTO Wall Mount Pencil Sharpener
Best Overall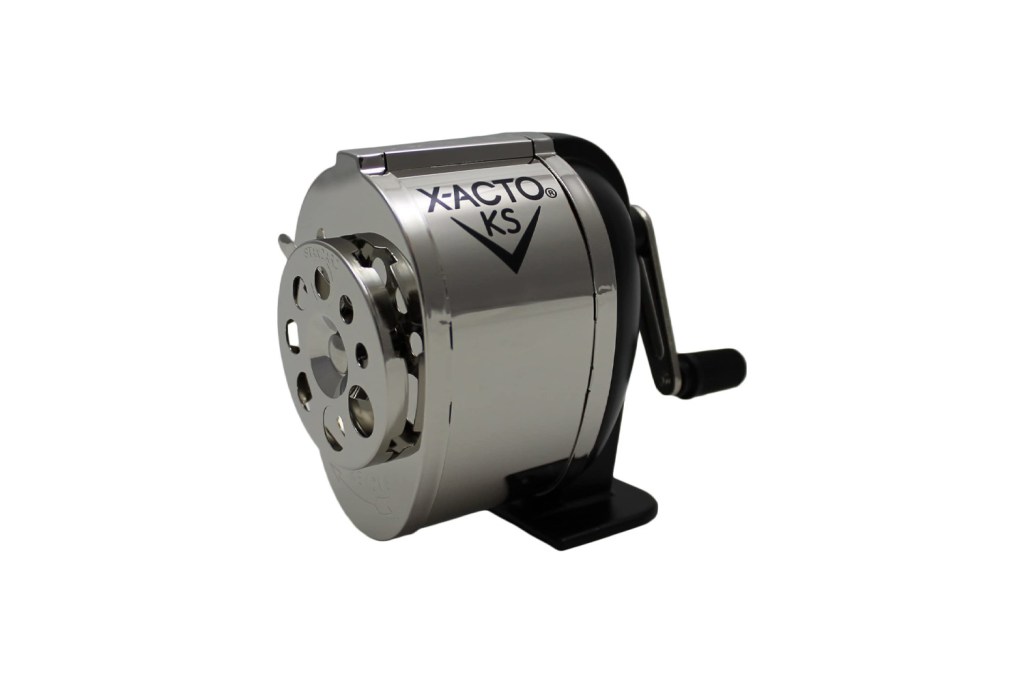 If you often need to sharpen many different sizes and kinds of pencils, and versatility is a top priority, you need to get the X-ACTO Wall Mount Pencil Sharpener. It's designed for heavy classroom use and is adjustable to eight different sizes. It can also easily mount on a wall or on your desk. It is also adjustable to fit many different sizes of pencils and has a sturdy metal design to withstand aggressive use.
STAEDTLER Pencil Sharpener
Best for Students
The Staedtler Pencil Sharpener is a classic choice that's small enough to fit a pencil case. That's what makes it easy to carry around from class to class. Its colorful case with a secure screw-top opening helps avoid spills and messes, too.
Prismacolor Premier Pencil Sharpener
Best for Artists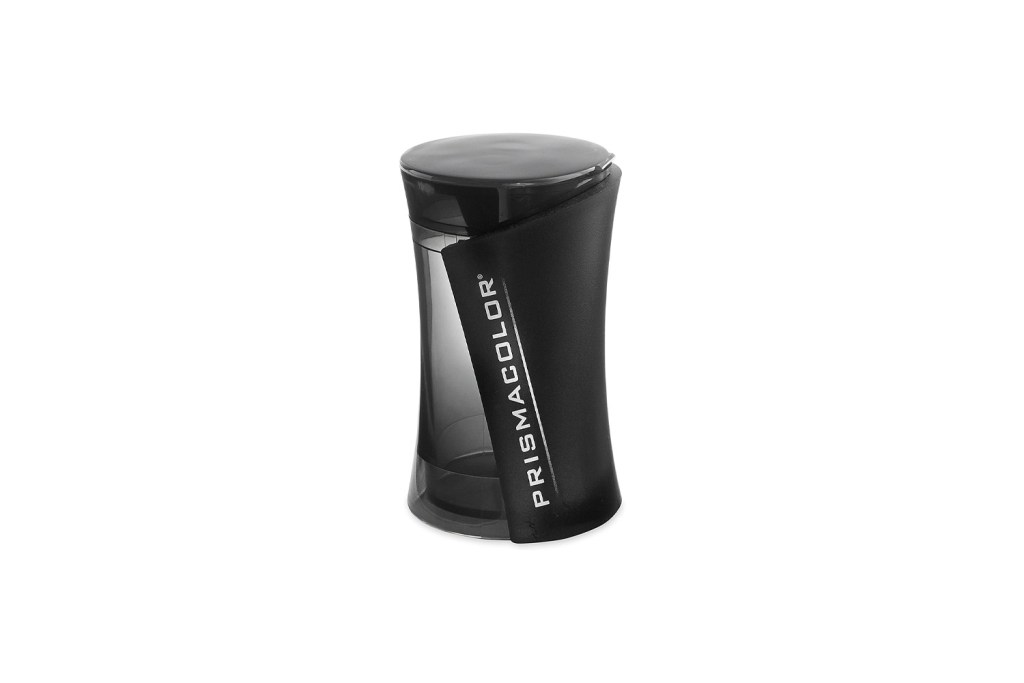 Prismacolor's Premier Pencil Sharpener has two blades, so you can choose if you want a thinner or wider point. That's great for artists who need that kind of control. The clear lid also makes it easy to see when you need to empty it.
Having a good sharpener nearby is a must if you're a fan of pencils. And whether you're a student or an artist, you want to make sure to keep your pencils ready. That's why having a durable, high-quality manual sharpener is the way to go. One last advice: Consider installing a wall-mounted one in areas that will probably need a lot of pencil sharpening like a classroom or a designated art studio. That way, you never have to worry about forgetting your sharpener at home.
Editors' Recommendations