Marker boards give you the freedom to brainstorm, visualize, and plan. They're compatible with dry-erase markers, which means you can easily clean up the board after every use. We've compiled a list of the best maker boards available to help you find the best paper alternative for your workplace, home, or office.
Marker boards are a multipurpose tool for many kinds of work. Specially designed boards feature weekly calendar templates, so you can plan your days and never forget an appointment again.
Most boards can be hung on provided hooks, but glass marker boards need to be mounted properly to avoid accidents. Other models feature a magnetic backing that allows you to display them on your refrigerator or another metal surface. Let's take a look at our options.
Tripollo Magnetic Whiteboard
Best for Teaching
The Tripollo Magnetic Whiteboard allows you to set up a portable workspace anywhere. The movable hooks accommodate for differently spaced nails on the wall. The sturdy aluminum frame, rounded edges, and removable aluminum marker tray makes this safe to use around children.
Officeline Magnetic Dry Erase Board
Best for Office Use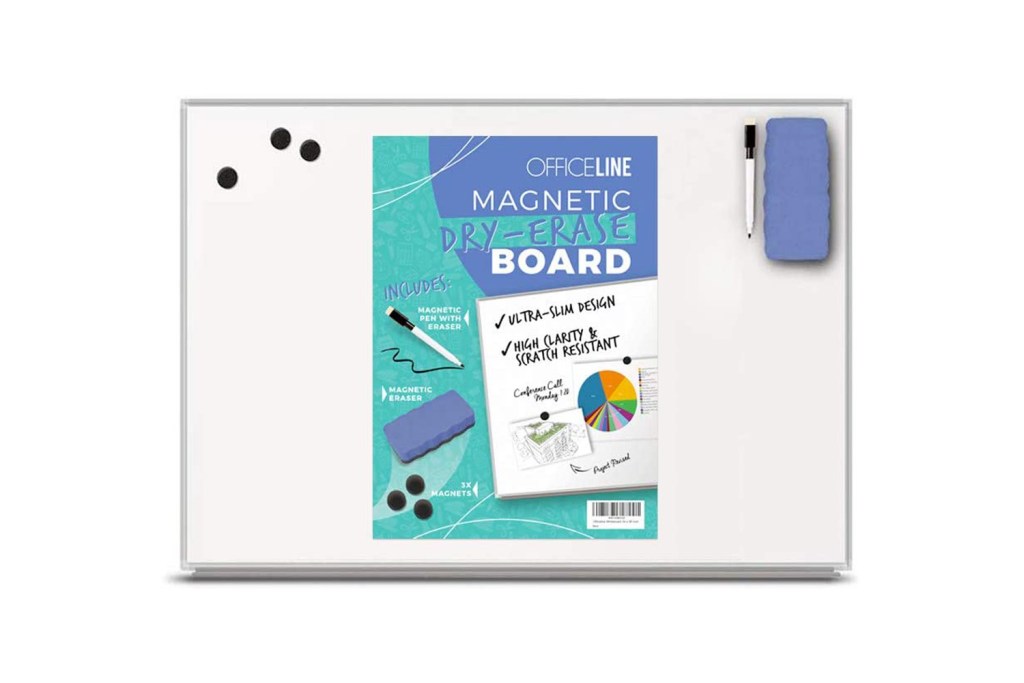 Complete your office meeting room Officeline's dry erase board. The durable design resists warping and other blemishes, keeping the board smooth for your writing. You can install the board vertically or horizontally using the provided mounting kit.
cinch! Magnetic Dry Erase Weekly Calendar
Best for Planning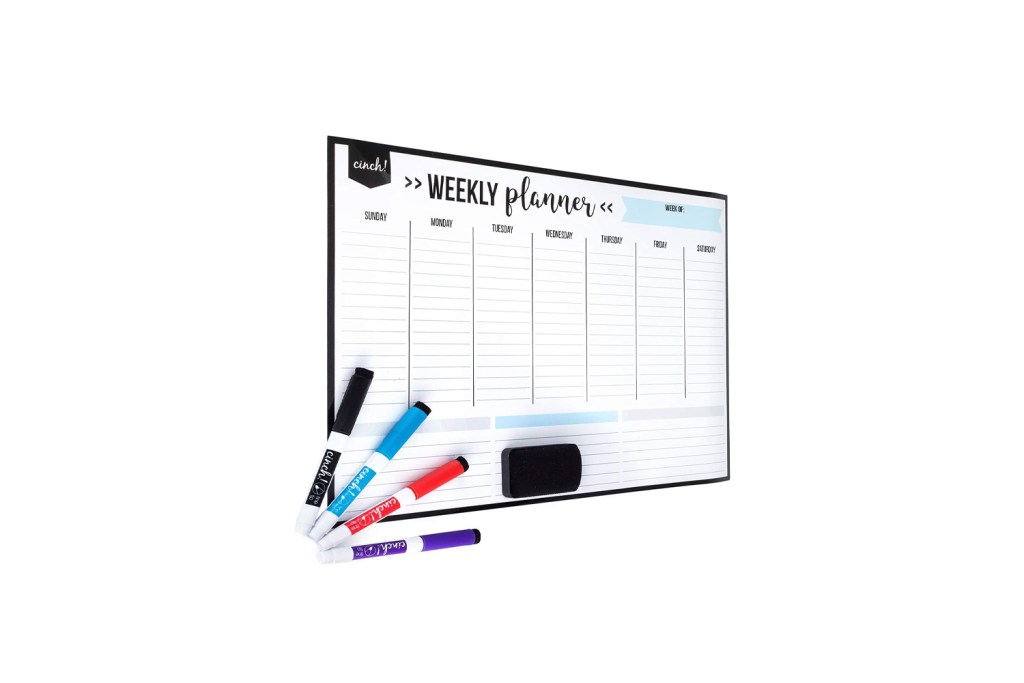 Stay on top of your dates and appointments with the cinch! Weekly Calendar Dry Erase Board. Designated columns for each day of the week and miscellaneous notes at the bottom allow you to plan your week neatly. The surface cleans easily with the provided eraser.
At work, marker boards allow for collaboration and group communication. If you're a teacher, you know the importance of marker boards to clearly illustrate your ideas. However, if you want a board to use at home, a magnetic weekly calendar board adorning your refrigerator might be your best option. Our list features all marker boards you need to help keep you inspired and organized.
Editors' Recommendations