Whether you need to source a whiteboard or dry-erase board for your home or office, the type of material you purchase for the board matters. Countless people may believe that whiteboards and dry-erase boards are two different types of products. However, dry-erase boards and whiteboards are virtually the same product, with other materials and costs.
Dry-erase boards are typically assembled with cost-effective substances, making their value point more affordable than whiteboards. Additionally, whiteboards are built with prominent elements, including glass, which makes them more expensive.
If you're looking for the best whiteboards to purchase that will meet your needs, this guide will inform you about the four most popular whiteboards on the market that may work best for you.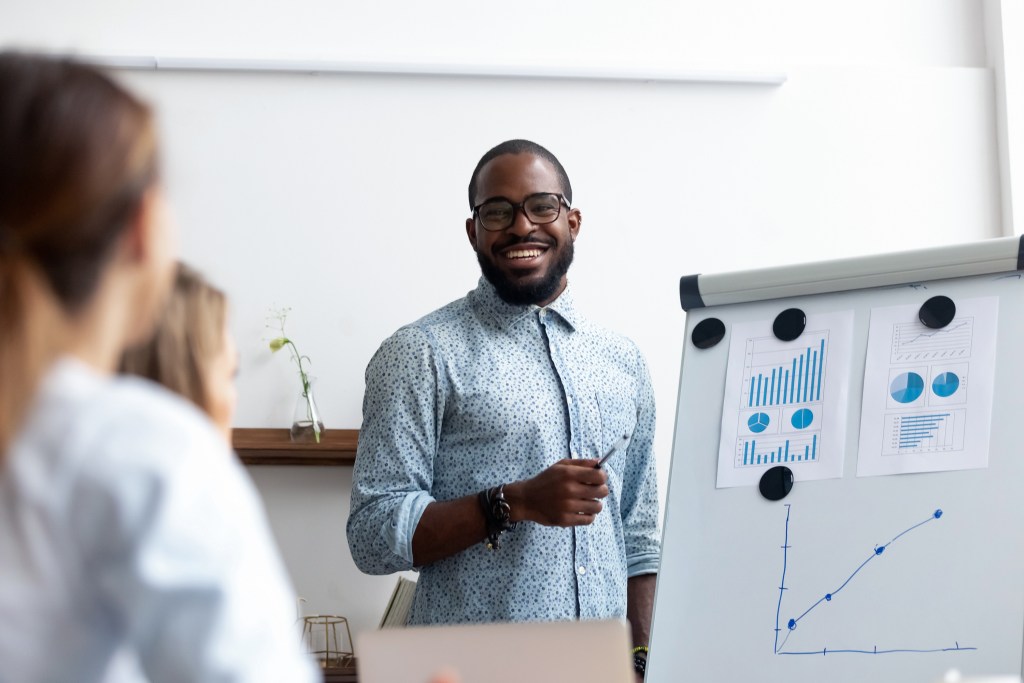 1. Melamine whiteboards
Melamine is the most common type of material used for whiteboards and dry-erase boards. Not every team requires a heavy-duty dry-erase board, and price may be a factor in their purchasing decision. The majority of melamine whiteboards have a dry-erase coating and are generally nonmagnetic. This isn't a long-lasting coating like some of the other layer options available and is prone to more issues with marker ghosting. Moreover, these boards regularly require frequent cleaning to keep the surface protected.
You'll find that melamine boards are the most affordable type of whiteboard on the market. If you need a dry-erase board for personal or occasional use, then a melamine board is ideal to meet that demand. Melamine boards are exceptional for small home offices, study rooms, workshops, or laundry rooms.
2. Painted steel whiteboards
When you envision a standard dry-erase board, you are probably picturing a painted steel whiteboard. Coated steel whiteboards are known as proprietary steel whiteboards. Painted steel boards provide the most suitable combination of cost and value on the market today. You'll find these boards in most classrooms, conference rooms, home offices, and eatery kitchens.
Coated steel whiteboards are magnetic and easy to write on with most dry-erase capabilities. These boards feature a steel backing and then they are glazed with a painted white base and a clear coat as a seal.
It's important to note that coated steel boards don't have the longevity of glass, yet regular cleaning can prolong the life of the whiteboard surface. Similar to porcelain and tempered glass board surfaces, painted steel boards provide comparable quality to porcelain whiteboards and tempered glass boards, while still guaranteeing the steel board's magnetic elements and endurance.
3. Glass whiteboards
Glass whiteboards are frequently created with tempered glass substances, making these boards relatively durable, plus, they aren't predisposed to scratches or dents. A glass surface can accommodate a smooth writing surface while eliminating stains or ghost letters after erasing the board. These boards are the appropriate mixture of function and form while giving exceptional performance while in use.
Most tempered glass boards are available in magnetic and nonmagnetic selections. Additionally, due to the thickness of the glass, it's usually a recommendation to use more earth-based magnetics on a glass board to ensure a proper magnetic grip. Also, many glass boards are on the expensive side than other whiteboard options, such as porcelain or coated steel boards. Accordingly, higher prices are set to match both the style and functionality of tempered glass boards.
4. Porcelain whiteboards
For a more traditional board option, porcelain is another quality selection that combines valued features with affordability. These boards have a sleek porcelain surface for writing and steel backing to make the boards magnetic. Porcelain is not as thick as glass, which means you can use whatever type of magnets on these boards you desire.
Most porcelain whiteboards are nonporous, which restricts marker ink from impacting the board's surface, making staining and ghosting nonexistent when you write on it. Porcelain is also exceptionally durable and won't scratch or dent, but it can be heavier than other material whiteboards.
Choosing the best dry-erase board and whiteboard
Whether you choose a melamine, porcelain, tempered glass, or painted steel whiteboard, this useful office supply provides an added necessity to help increase organization, learning, and productivity. The price point between each dry-erase board type may differ depending on your needs and affordability, but any type makes a great addition to your home, business, or office. Choosing the board that works best for the allocated space, writing needs, and preferences helps you stay organized.
Editors' Recommendations